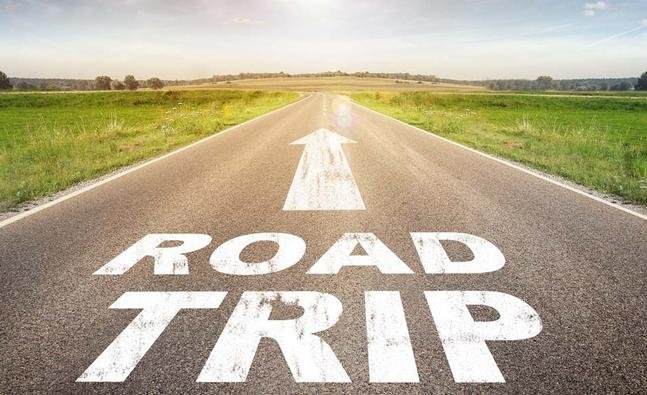 As Polly and I travel the roads of northwest Ohio, southern Michigan, and northeast Indiana, we are always on the lookout for God's True Church®. Here are a few of the churches we stumbled upon during our travels.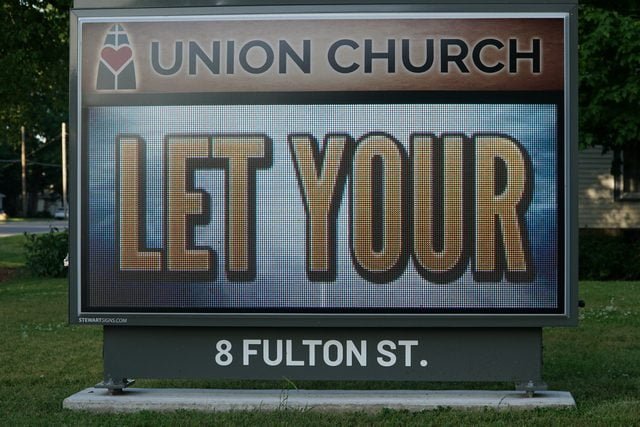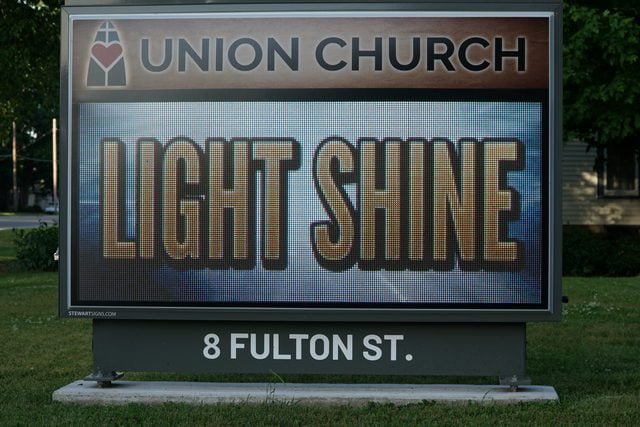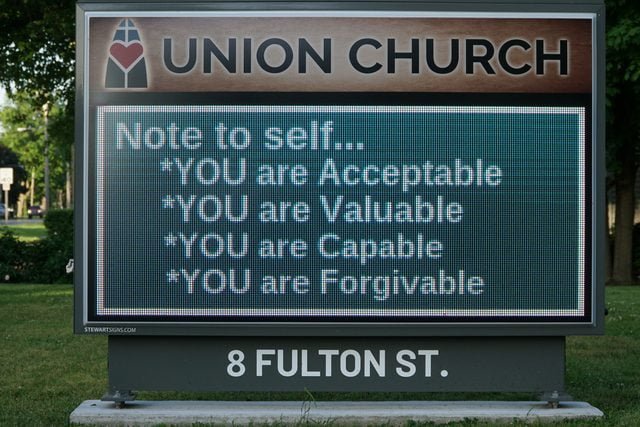 Union Church, Quincy, Michigan, Brad Parrish, pastor  (Church Website)
Union Church is what is called in this area a "federated" church — the merging of separate denominational churches into one congregation. In the early twentieth century, the Presbyterian and Baptist congregations in Quincy joined together to form Union Church.
Based on a quick perusal of its beliefs, I'd say Union Church is a generic Evangelical congregation. I do give them credit for posting online their complete financial records for 2016 (nothing since then). Most Evangelical churches either offer scantily-clad public financial summaries or tell nosy people such as myself to mind their own business. You can tell a lot about a church by looking at its financial records, and that's why most Evangelical churches refuse to make their annual reports publicly available.  They don't want people to know how little of their money actually goes to ministering to people outside of their clubhouses.
Union Church wants passersby to know they are: acceptable, valuable, capable, and forgivable. Go ahead, figure that one out.  As an unwashed, uncircumcised Philistine,  am I not the enemy of God and a child of Satan? How does that square with acceptable, valuable, capable, and forgivable?  As an atheist and a humanist, I have value without God. The same goes for being acceptable and capable. All of these things rest on SELF, and not some sort of deity. As far as being forgivable, it's up to those I have harmed to forgive me. God can't forgive me, of course, because he doesn't exist.  Forgiveness starts and stops at the human level. I have no want, desire, or need to be forgiven by a mythical God.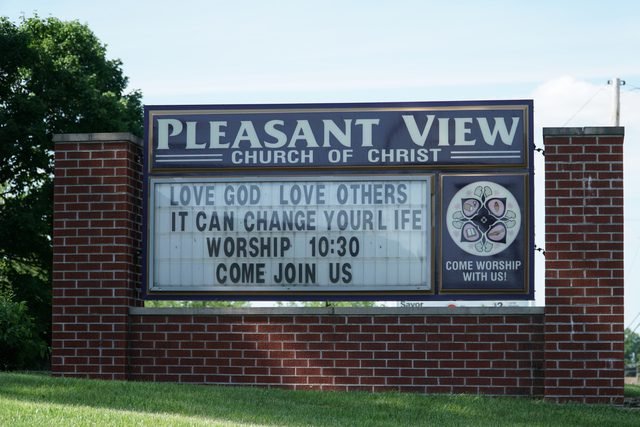 Pleasant View Church of Christ, Angola, Indiana, Michael Booher, pastor (Church Website)
The church's ABOUT page states:
Pleasant View Church of Christ is a non-denominational New Testament congregation, part of a worldwide movement to restore the essentials of apostolic Christianity. We endeavor to lead lives of faithfulness and devotion guided by Christ as the divine Son of God and the Bible as the inspired record of God's revelation. Pleasant View Church of Christ has no headquarters or rule from any outside human source. We are locally self-governing and our own Elders lead in spiritual matters.

Being neither fundamentalists nor modernists, we call ourselves Christians. We realize we are not the only Christians but we have no other name.

Our authority is God's Word. We have no man-made creeds. The Scriptures are our only rule of faith and practice. We allow liberty in opinion in matters where Scriptural revelation does not legislate. And we accept the fullest conformity to the clear and uncontested revelation of the Word.
I find it interesting that Pleasant View says that it is not Fundamentalist, when in fact its doctrine and practice says it is. If it walks, talks, and acts like a Fundamentalist, it IS a Fundamentalist.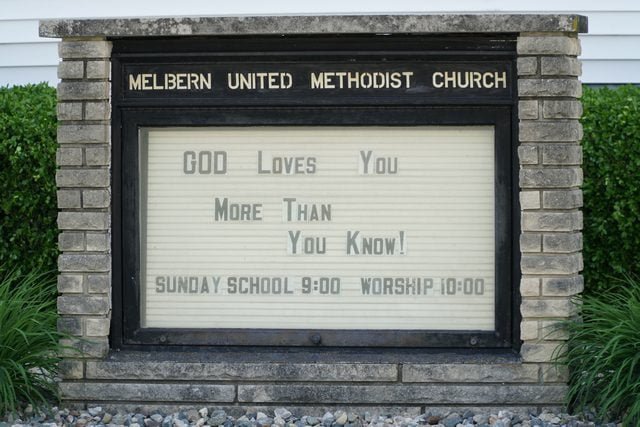 Melbern United Methodist Church, Melbern, Ohio, Diane Schaffner, pastor (No Web Presence)
The folks at Melbern United Methodist Church wants passersby to know that the Christian God loves them more than they will ever know. Really? What evidence is there for the claim that this God loves us at all? Look around. If this is love, I sure as hell don't want to upset Ms. God. Yes, the Bible says that the Christian God loves everyone — well, not everyone says the Calvinists, just the elect — and has a super-duper plan for their lives. Again, outside of the Bible, where's the evidence for this claim? Just because you say something doesn't make it so.