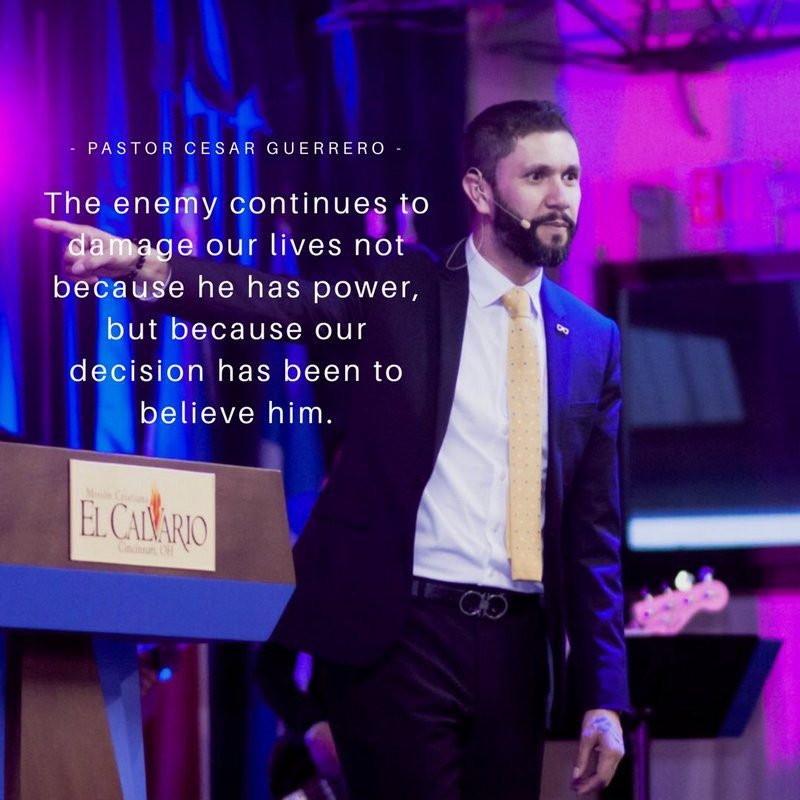 Cesar Guerrero, pastor of Mision Cristiana el Calvario Church in Sharonville, Ohio, is facing federal charges in connection with his alleged coercion of a minor female.  He also faces allegations of rape and sexual assault.
The Highland County Press reports:
According to the affidavit filed in support of the criminal complaint, the Sharonville Police Department received several complaints on Aug. 7 regarding the pastor of Mision Cristiana el Calvario Church and a minor female victim.

Guerrero allegedly contacted the 17-year-old victim through the Facebook Messenger app and told the victim he had dreamed of her dressed in white and walking in a dark place. The victim told the pastor she had been sexually molested in Guatemala.

It is alleged Guerrero told the victim that God was speaking to him and the only way to get out of the dark place was for her to have sexual relations with Guerrero. The pastor allegedly referred to this as a "cleansing process.

The affidavit details that Guerrero allegedly requested a nude video call with the victim as well as photos of her genitalia. He cited several biblical verses while making the request.

Further, it is alleged the victim met with the pastor at the Sharonville church on July 30. The pastor allegedly raped the victim.

On Aug. 9, officials with the FBI and Sharonville Police received information from a second alleged victim. According to the affidavit, the second victim had allegedly been sexually assaulted by the pastor on more than one occasion, beginning when the victim was 14 years old.

Guerrero allegedly told the second victim to show him how she kissed her boyfriend before assaulting her and telling her if she was a child of God she would obey him.

It is also alleged that Guerrero sexually assaulted this second victim on another occasion at his home.
"Angry, frustrated, can't believe. You don't believe in God no more. He's been using God's Word to tell the girls to do sexual things and the girls was really thought that was coming from God."