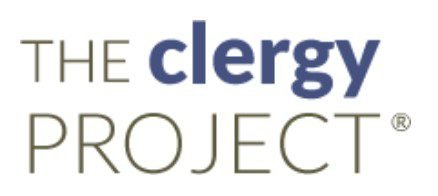 The Clergy Project, a non-profit organization started in 2011 to provide support, community, and hope to current and former religious professionals who no longer hold supernatural beliefs, will soon pass 1,000 members. While I was already out of the ministry (2005) and a vocal atheist (2008), I was one of The Clergy Project's early members. Over the past eight years, I have recommended several liberal, mainline, and Evangelical clergy to the Project. Most of these contacts came through this blog. Today, I continue to correspond with a number of doubting/unbelieving pastors and church leaders. Several years ago, one Evangelical preacher told me that I was a liar; that "Bible-believing" pastors would NEVER leave Christianity. I said, "what about me?" "Well, Bruce," he replied, "you never were a Christian, so you don't count!" Whether ex-Christian pastors such as myself "count," an increasing number of clergy are walking away from the pastorate and Christianity. Others, having lost their faith, are still active in the ministry. "What hypocrites," I have been told. "If they no longer believe, the fakers should immediately resign." Easier said than done when your family, career, and entire life are wrapped up in the tentacles of the church. I don't know of a sect that has an exit program for clergy who no longer believe. In most churches, professed atheism or agnosticism — or even doubts and questions in some settings — is a one-way, same-day ticket out the back door of the church house. I know men and women who were ruined financially after being exposed as unbelievers. Many pastors live in church-provided housing. Imagine being told you have to immediately move out of the parsonage. Where do you go? Where will you find shelter for your family? How will you pay your rent and utilities? Often medical insurance and retirement income play a big part in unbelievers deciding to "fake it until they make it." It's no simple task to extricate oneself from that which has dominated your life for years. In my case, I was an Evangelical pastor for twenty-five years. While I didn't have concerns over income, insurance, or retirement, (I was paid poverty wages, never had insurance, nor did I have a retirement program. I was trusting Jesus to care for me until the end; he proved to be a deadbeat caretaker.), I did wonder and worry about the future. My life was so wrapped up in the work of the ministry that I didn't know what I was going to do post-Jesus. Scores of clergy find themselves in similar circumstances; no longer believers, yet still financially and materially connected to the church. It is for people such as this that The Clergy Project was created. If you are a current or former pastor who no longer believes, I encourage you to join The Clergy Project.
While I am no longer as active in the Project as I would like to be, I fully support their mission and work. These days, my focus is on Evangelicals who have doubts or questions about Christianity or people who have left the faith altogether. When I come in contact with pastors, evangelists, missionaries, worship leaders, deacons, youth pastors, or Christian college professors who no longer believe, I encourage them to check out The Clergy Project. Once they have gone through the approval process, unbelieving church workers have access to all sorts of help, including a private, secure forum. While I don't participate in the forum as much as I would like, I have found it to be an excellent source for friendship and camaraderie.
The Project has a private Facebook group for its members, as well as a public page. You can find the personal stories of some of the Project's members here. And finally, Linda LaScola, one of the founders of The Clergy Project, operates a blog titled Rational Doubt: With Voices from The Clergy Project. Rational Doubt features posts by Project members — including yours truly.
If you have any questions about The Clergy Project, please leave your question in the comment section or send me an email.
About Bruce Gerencser
Bruce Gerencser, 62, lives in rural Northwest Ohio with his wife of 41 years. He and his wife have six grown children and twelve grandchildren. Bruce pastored Evangelical churches for twenty-five years in Ohio, Texas, and Michigan. Bruce left the ministry in 2005, and in 2008 he left Christianity. Bruce is now a humanist and an atheist. For more information about Bruce, please read the About page.
Are you on Social Media? Follow Bruce on Facebook and Twitter.
Thank you for reading this post. Please share your thoughts in the comment section. If you are a first-time commenter, please read the commenting policy before wowing readers with your words. All first-time comments are moderated. If you would like to contact Bruce directly, please use the contact form to do so.
Donations are always appreciated. Donations on a monthly basis can be made through Patreon. One-time donations can be made through PayPal.