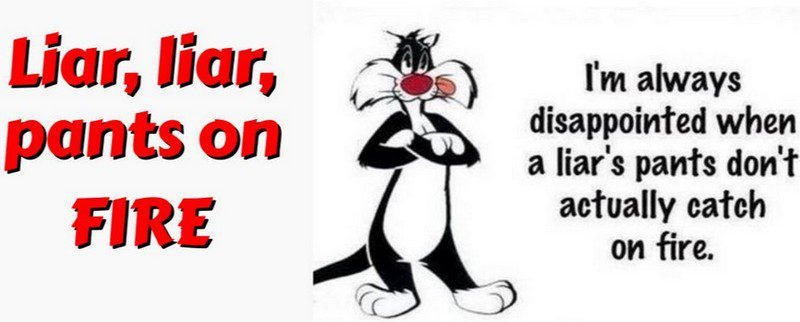 As sure as the sun comes up in the morning, writing a letter to the editor of the Defiance Crescent-News will elicit a response from local Christian zealot Daniel Gray. Here's my recent letter to the editor:
President Donald Trump knows he has no hope of winning the 2020 election without white Evangelical Christians. In 2016, eighty-two percent of voting white Evangelicals cast their votes for Trump. For the President to win the upcoming general election, his conservative Christian base must come out in force. While some of Trump's moral faux pas have caused base erosion, for the most part, Evangelicals continue to stand by their man.

Why do Evangelicals continue to support President Trump? I was an Evangelical pastor for twenty-five years. There was a time when Evangelical churches and pastors took resolute stands on moral virtue and ethics — especially for elected leaders. I remember my outrage over President Clinton's sexual misbehavior and lying while in office. From the pulpit and in letters to the editors of local newspapers, I demanded his immediate removal from office. Twenty years later? Evangelicals now turn a blind eye to the behavior of a president who paid off porn stars, allegedly sexually assaulted women, possibly committed treason, and doesn't go a day without factually and materially lying to the American people. What changed?

In the 1970s, Jerry Falwell and Paul Weyrich birthed the Moral Majority. This small, innocuous group morphed into Hydra — a multi-headed monster. Gaining critical mass in the 1990s, these groups forsook their moral underpinnings, choosing instead to imbibe the sewage water of raw political power. All that matters now is keeping control, outlawing abortion, shoving LGBTQ people back in the closet, and establishing a Christian theocracy. Evangelicals even go so far as to paint themselves as a persecuted religious minority. One need only listen to Trump's recent incoherent "religious freedom" speech at the United Nations to know he has heard his Evangelical base loud and clear.

While it is undoubtedly true that religious persecution happens in many places — including North Korea and Saudi Arabia — Trump blocking the immigration of the primarily Muslim Rohingya people reveals that his recent "religious freedom" speeches are little more than reminders to Evangelicals that he has their back. I entered the ministry in the 1970s. I didn't know of a preacher who didn't believe in the separation of church and state. Today? Scores of Evangelicals deny this wall even exists. For this reason, people who genuinely value religious freedom for all — including unbelievers and non-Christians — must fight the religious right's attempt to redefine "religious freedom."
Gray quickly responded (behind paywall), defending his peculiar version of Republicanized Christianity and political deity, Donald Trump:
There is no such thing as separation of church and state, and anyone who claims there is is not telling the truth.
The Constitution was ratified in 1787. The very first mention of this myth was in a letter from Jefferson to the Baptist detractors in 1802, 15 years later. It was never mentioned before. To change the Constitution you need a constitutional amendment, not a letter or a decision by the Supreme Court.

Bruce Gerencser claims Trump paid off a porn star, and yet there is no evidence in any form of this. The porn star actually lost her case for lack of evidence, which means even she couldn't prove it. Every one of the claimed sexual assaults that he claims happened has been disproved or thrown out of court with prejudice.

One of these claims was disproved by American Airlines as the plane it was claimed to have been committed on was not even in service at the time of the "assault" and the armrests on the plane when it was in service were welded down so they couldnt be moved. Gerencser still has not answered why since Trump had a private plane, why he would have been flying commercial.

Even Mueller's report said there was no treason committed. But people like Gerencser would try to have you believe all their myths.

As for Ms. Singer [local Democrat and friend], she might want to pay attention to reality. The U.S. Supreme Court ruled on March 21, 2016 that the Second Amendment protected all forms of weapons and ammo and add ons if they affected the operation of said weapon.

The decision is 577 U.S. (2016) — Jaime Caetano v. Massachusetts, meaning you can't ban/tax/demand they be moved or made inoperable or regulated out of existence.
I have written several posts in the past about Daniel Gray, Bruce Gerencser, The Ney, Ohio Atheist and My Response to Daniel Gray's Lies. Gray, in good Christian fashion, despises me, and rarely passes on an opportunity to call me a liar. Writers of letters to the editor may only submit one letter every thirty days. Sometimes, I will note the date of Gray's last submission and time mine so he has to wait three or four weeks to respond. I know it kills him to not be able to set Bruce, the liberal atheist, "straight." (There's not been a time in the past 12 years where Gray has agreed with something I have written.)
I continue to find it astounding that many twenty-first century Evangelicals deny the existence of the separation of church and state; legal protection for churches from government interference if there ever was one. Gray, of course, is a theocrat, and the wall between church and state impedes his attempts and those of his fellow Christians to establish a Fundamentalist theocracy. I have long since given up trying to argue separation of church and state with the Grays of the world. My time and money are better spent supporting groups such as Freedom From Religion Foundation, American Atheists, American Humanist Association, Americans United for the Separation of Church and State, and the American Civil Liberties Union as they defend religious freedom, including the separation of church and state.
As far as Gray's denial of all-things-Trump, welcome to rural Northwest Ohio — the land of God, Guns, Christianity, and White Republicans. I long ago gave up on arguing politics with local right-wing Christians. Writing letters to the editors of local newspapers is akin to me poking a bear. Dare to write or say anything contrary to the accepted political and religious views, and out come the Daniel Grays of Defiance and Williams Counties. Donald Trump overwhelmingly won rural Northwest Ohio in 2016 (Defiance County: Trump-64%, Clinton-30%, Other-6%), and if he survives impeachment, locals will overwhelmingly vote for him again in 2020. And if he's impeached? Locals love former Indiana governor and current Vice President Mike Pence even more. And if Pence is impeached too? Then all Hell will break loose. Nancy Pelosi is third in the line of presidential succession. I can only imagine local outrage over such a turn of events. While Obama fared somewhat better here in 2008 (Defiance County: McCain-54%, Obama-44%, Other-2%) and 2012 (Defiance County: Romney-56%, Obama-42%, Other-3%), Republican officeholders at the local and state level won every election. Currently, there's not one Democratic officeholder in Defiance or Williams Counties. Ofttimes, the local Democratic Party doesn't even field candidates — in effect giving the seats to Republicans. While the Defiance County Democratic Party (Facebook Page and Website) has shown signs of a pulse of late, local demographic numbers make it almost impossible, presently, for Democrats to win office. The future lies in a mass extinction of aged right-wing Republicans, and younger progressives and Democratic Socialists taking the helm of the local Democratic Party (which is currently mostly controlled by people age 60 and older). I will likely be ashes spread along the shore of eastern Lake Michigan before a local Democrat is elected to office. Cynical? Perhaps, but I choose reality over a liberal fantasy.
I pastored three churches in rural Northwest Ohio: Olive Branch Christian Union in Fayette, Our Father's House in West Unity, and Montpelier Baptist Church in Montpelier. As a youth, I attended Eastland Baptist Church and First Baptist Church, both in Bryan. The membership of these churches reflected the God, Guns, Christianity, and White Republican demographic. When Democrat Bill Clinton was impeached by the U.S. House of Representatives, most local Christians supported the removal of Clinton from office. Why? His immoral behavior with Monica Lewinsky and the numerous conspiracy theories attributed to Clinton and his wife, Hillary. At the time, I railed against Bill Clinton's immorality, both privately and from the pulpit — Johnson Amendment, be damned. I would like to think that if I were an Evangelical pastor today, that I would hold Trump to a similar account.
Most locals agreed with me when it came to God, morality, and the behavior of the Clintons. What's changed in the intervening years? Evangelicals, conservative protestants, and right-wing Catholics have sold their souls for bowls of pottage. Instead of being pillars of moral virtue and promoting morality and ethics, many local Christians such as Daniel Gray, have traded these things for political power. There's no other explanation for their ongoing support of President Trump. No matter what Trump does, the Grays of the world ignore his behavior, choosing instead to concoct and support all sorts of conspiracy theories. Trump was right when he said in January 2016:
I could stand in the middle of 5th Avenue and shoot somebody and I wouldn't lose voters.
Trump was, of course, talking about the loyalty of his supporters. Trump rightly believed that there was/is nothing he could/can do that would stop Republican voters from voting for him — especially white Evangelical voters. If cavorting with porn stars, paying hush money, grabbing women by the pussy, sexually assaulting women, and lying daily won't turn locals away from their demigod, nothing will. While I think Trump's civil war comments are blown out of proportion, there are confederate-flag-waving, racist local Trump supporters who wouldn't think twice about using Sharron Angle's "Second Amendment remedy"  to keep their king on his throne.
Such is life in rural Northwest Ohio. You can read local responses to my Letters to the Editor of the Crescent-News here.
About Bruce Gerencser
Bruce Gerencser, 62, lives in rural Northwest Ohio with his wife of 41 years. He and his wife have six grown children and twelve grandchildren. Bruce pastored Evangelical churches for twenty-five years in Ohio, Texas, and Michigan. Bruce left the ministry in 2005, and in 2008 he left Christianity. Bruce is now a humanist and an atheist. For more information about Bruce, please read the About page.
Are you on Social Media? Follow Bruce on Facebook and Twitter.
Thank you for reading this post. Please share your thoughts in the comment section. If you are a first-time commenter, please read the commenting policy before wowing readers with your words. All first-time comments are moderated. If you would like to contact Bruce directly, please use the contact form to do so.
Donations are always appreciated. Donations on a monthly basis can be made through Patreon. One-time donations can be made through PayPal.