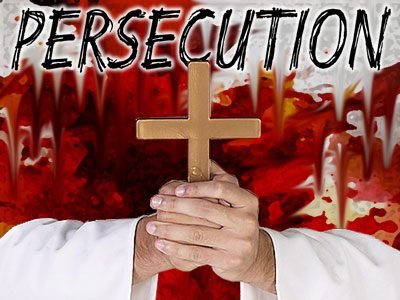 If you are a Christian or a conservative, your days are numbered.
It is no longer business as usual. Gone are the days when Christians and conservatives who publicly affirm their beliefs and values are left alone, or tolerated. Now they are being hunted down. It is as if they are all walking around with large targets affixed to their backs.
It is now open season on anyone who dares to identify as a conservative or a Christian. And if you identify as both in any sort of public fashion, that is especially going to result in you being targeted by the secular left. Every day things are getting worse in this regard.
It is not full-blown persecution – yet. But it certainly is moving in that direction.
….
As I said, if you are a conservative or a Christian in today's West, your days are numbered. They ARE after you. And they will not stop until all of us are finally and forever silenced.
— Bill Muehlenberg, Open Season on Christians and Conservatives, January 31, 2020