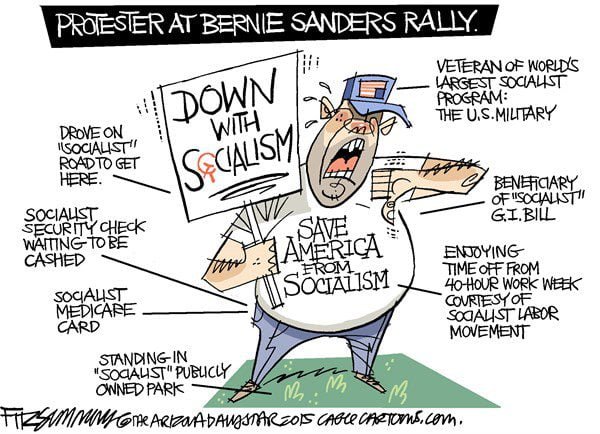 Massive shortages of basic food items and everyday necessities like toilet paper. Lengthy lines of irritable shoppers outside of shops – at least the ones that are still open. Heavy rationing and constant government meddling with how we live. I can be talking about one of two things here: life under the corona crisis, or business as usual in socialist countries.
We are now all coming to terms with government lockdowns, rationing, shortages, and panic buying. That is pretty much a new experience for most of us in the West. But for those doomed to live in socialist paradises, this is just what life is like on a daily basis – and it has been for decades now.
….
So if that is what you are keen on, then keep foolishly championing politicians in the West like Bernie Sanders, Alexandria Ocasio-Cortez, or Jeremy Corbyn. Keep denouncing capitalism while you enjoy all of its many benefits. Keep railing against the free market as you use its products to do so: smart phones, laptops, the internet, etc.
— Bill Muehlenberg, Culture Watch, If You Like the Corona Crisis, You'll Love Communism, March 23, 2020