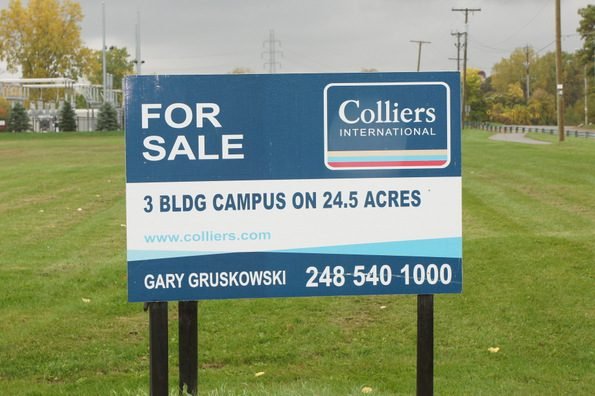 I was interviewed recently for the Preacher Boys podcast by Eric Skwarczynski. The primary purpose of Eric's podcast is to expose abuse within the Independent Fundamentalist Baptist (IFB) church movement. Eric is a Christian, but we share a common purpose when it comes to sexual abuse and clergy misconduct in IFB churches, so I was more than happy to lend my voice to his noble cause. The podcast will be available soon. I hope readers of this blog will find our discussion insightful and helpful.
At the end of the show, Eric asked me whether I thought the IFB church movement could be reformed. I told him I didn't think it could be reformed and that I hoped to be alive when the IFB church drew its last breath. I want to be the person standing bedside with pillow in hand, smothering the last breath out of a religious movement that has caused incalculable harm. I have seen first-hand (and participated in) the carnage caused by IFB churches, colleges, and pastors. I have talked to and corresponded with countless people whose marriages, families, and personal lives were ruined in the name of the IFB God. The psychological wounds and scars run deep. The widening exposure of abuse within the IFB church movement is a sign that people are no longer willing to be cowed into silence by men who value protecting their reputations and their ministries more than they do victims. This exposure is in its infancy, so we can expect to see more and more abuse stories come forth in the days, months, and years ahead.
While it is certainly true that some IFB churches and pastors have "reformed," I have found that the changes that they have made are largely cosmetic in nature. I don't know of an IFB church that embraces progressive theology, liberal social values, or inclusivism. Big change in "reformed" IFB churches usually means they use translations other than the KJV, use drums, have praise and worship teams, allow women to wear pants, and permit men to have hair over their ears. Real "reformists" now let congregants go to movie theaters, drink beer from time to time, or read books not published by the Sword of the Lord or Bob Jones Press. Why, some IFB churches are so liberal that high school graduates are now permitted to attend colleges other than the ones attended by their pastors. Talk about unholy ecumenism! Such changes, however, are window dressings meant to give the appearance of a new, improved IFB. Once in the store, people find the same authoritarian practices and exclusionary doctrines. The fundamental problem with the IFB church movement is their beliefs and practices. These things will never change. They can't. The very foundation of the IFB church movement is the notion of certainty and right belief. Countless IFB churches and pastors believe that they alone have the truth; that they alone are God's voice and God's chosen people in their communities. The IFB church movement has always been separatist in nature. I haven't seen anything in recent years that suggests this has changed.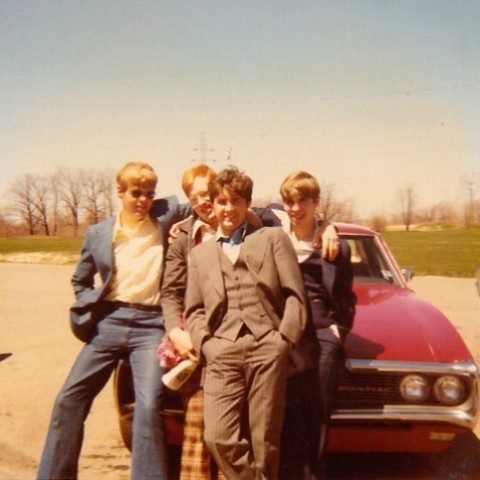 The only cure for the IFB church movement is death. And the good news is this: IFB churches, colleges, mission agencies, and parachurch organizations are in numerical and economic decline. The heyday of the IFB church movement was 40 years ago. In the 1970s, many of the largest churches in the United States were IFB churches. Today, many of these same churches are either closed or shells of what they once were. From 1976-1979, I attended Midwestern Baptist College in Pontiac, Michigan — an IFB institution started by Dr. Tom Malone in 1954. Midwestern was never a big college, but today it roughly has ten percent of the students it had in the 1970s. Its website is outdated, and current information about the college hasn't been posted in ages. The spacious 32-acre college campus has long since been abandoned and, I believe, sold. Midwestern is now an ancillary ministry of Shalom Baptist Church in Orion, Michigan. Its president, David Carr, like his father Harry Carr, is a Midwestern grad. I predict that there is coming a day when I will hear that the college has closed its doors.
Dr. Malone was the pastor of nearby Emmanuel Baptist Church. A product of Bob Jones College, Malone started Emmanuel in 1942 after becoming increasingly troubled over what he perceived was liberalism in the Southern and American Baptist conventions. In the uber-sanitized authorized biography Tom Malone: The Preacher from Pontiac, Joyce Vick shares the following apocryphal story:
People ask me all the time, "Brother Tom, to what group do you belong? Of what association are you a member?"

I answer, "None."

They ask, "Are you a Missionary Baptist?"

"Yes, I am."

It may sound like a lie, but they do want to know what I am. "Are you a Southern Baptist?"

I say, "I am Southern and I am a Baptist."

"Are you a Conservative Baptist?"

"Sure, I am conservative."

"In what association book does Emmanuel Baptist Church appear?"

"Don't have any."

"Where are your headquarters?"

"I don't have one."

"You mean you don't belong to anything?"

"No, I belong to the same thing to which the church at Antioch belongs. There is only one tie between New Testament churches, and that is the tie of fellowship. Each church is a local, autonomous church within itself. We have God, El Shaddai, and that's enough."

I have never felt I was called to preach for anybody, but I have felt I was caused to preach to everybody. I am not preaching for anybody but Jesus. There is nothing so wonderful, nothing so wholesome, as for a preacher to know there are no strings attached.

Thank God, I don't have to fit into a denominational program. Thank God, I don't have to get my orders from some national headquarters. Oh, thank God for the privilege of going to God for my directions! (pages 303, 304)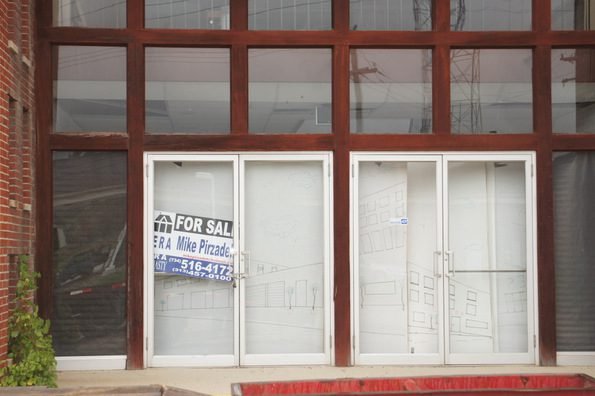 Emmanuel would be a new kind of Baptist church: an Independent Fundamentalist Baptist congregation. In the 1970s, Emmanuel had over 7,000 active members, and had attendances on special days over 5,000. Today? The doors of the church are shuttered, and its few remaining members scattered to other Fundamentalist churches in the area. The same story could be said of countless other IFB churches. Even First Baptist Church in Hammond, Indiana, pastored by the late Jack Hyles and once arguably the largest church in the United States, is a shell of what it once was. Sure, you can find growing IFB churches here and there, but most of them are dying. Oh, they will still brag about the number of souls saved, but actual attendance numbers don't lie.
My wife's uncle, the late James Dennis, graduated from Midwestern in the 1960s. After pastoring a church in Bay City, Michigan, Jim moved to Newark, Ohio in 1968 to assume the pastorate of the Newark Baptist Temple. A church plant by the Akron Baptist Temple (started by Charles Vaden), the Baptist Temple, as it is commonly called, would see exciting numeric growth in the 1970s and early 1980s. However, by the time Jim died, after serving the Baptist Temple for forty-two years, the church was a shell of what it once was. Its one-time large Christian school was forced to drastically reduce its staff. Licking County Christian Academy (LCCA) at its inception was an Accelerated Christian School (A.C.E.) institution. It would later morph into an unaccredited traditional K-12 school. Today, a skeleton crew of staff use prerecorded Abeka videos to instruct students. Some of our relatives currently attend LCCA, as did our three oldest children for a short time.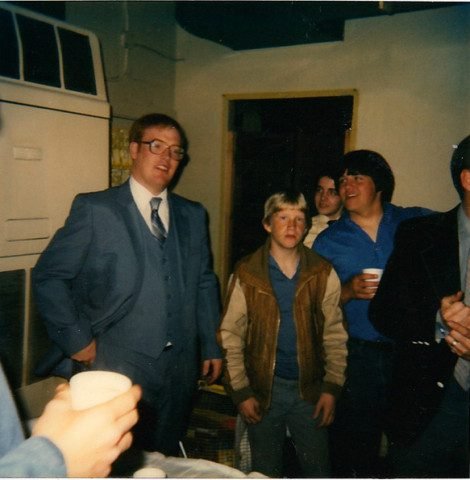 Polly and I attended the Baptist Temple for a short time decades ago. I could write for hours about our experiences there — good and bad. We left the Baptist Temple in early 1981 to help Polly's father, a 1976 graduate of Midwestern and Jim Dennis' pastoral assistant, to plant a new church in Buckeye Lake, Ohio. I continued to have interaction with Jim and the Baptist Temple into the early 2000s. When our family briefly relocated to nearby Frazeyburg, Ohio in late 1994, people were shocked that we decided to NOT join the Baptist Temple, choosing instead to join the Fallsburg Baptist Church, an IFB congregation pastored by my former best friend Keith Troyer.
Over the years, I have watched the Baptist Temple "evolve." While the church and its leaders are no longer as dogmatic as they once were over "church standards" (extra-Biblical rules used to govern and control the behavior of congregants), they are still a hardcore, right-wing, King James-only authoritarian congregation. When asked what I think has "changed" at the Baptist Temple, I laugh, and reply, "men are allowed to have facial hair now." I suspect that this is not the kind of "reform" Eric Skwarczynski is talking about.
IFB institutions don't reform. At best, they pretty themselves up a bit, hoping to attract unsuspecting visitors. Most IFB churches, however, remain committed to what they call "old-fashioned" Baptist beliefs and practices. They are proud to never have changed anything except their underwear. James Dennis was proud of the fact that be believed the same Biblical "truths" when he retired that he believed when graduating from Midwestern years before. No one should wear unchangeability as a badge of honor. "I have never changed my mind on anything. Bless your heart, my beliefs have never changed! Jesus is the same yesterday, today, and forever, and so am I. Can I get an AMEN?" And it is for this reason alone that I am convinced that it is impossible to reform the IFB church movement. The movement has chosen to die on the twin hills of arrogance and certainty. All any of us can do is to help them swiftly meet their end.
Bruce Gerencser, 66, lives in rural Northwest Ohio with his wife of 45 years. He and his wife have six grown children and thirteen grandchildren. Bruce pastored Evangelical churches for twenty-five years in Ohio, Texas, and Michigan. Bruce left the ministry in 2005, and in 2008 he left Christianity. Bruce is now a humanist and an atheist.
Connect with me on social media:
Your comments are welcome and appreciated. All first-time comments are moderated. Please read the commenting rules before commenting.
You can email Bruce via the Contact Form.