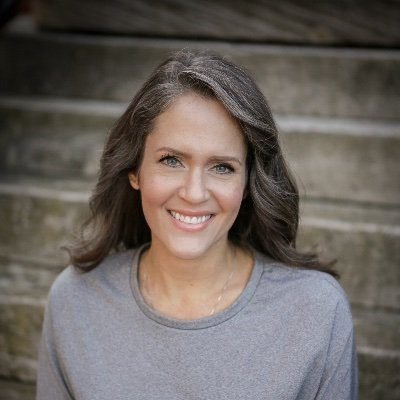 Every time we turn around there is yet another deconversion story being proffered as the newest ex-evangelical smoking gun. The most recent—and arguably most influential—one has come from entertainers and YouTube sensations Rhett McLaughlin and Link Neal of the Good Mythical Morning channel and Ear Biscuits podcast.
Rhett and Link have grown their brand performing hilarious satirical songs and engaging in zany stunts such as duct-taping themselves together, playing wedgie-hangman, crushing glow sticks in a meat-grinder, and flinging bags of dog feces at one another's faces. With guest appearances on The TODAY Show, Live with Kelly, and The Tonight Show Starring Jimmy Fallon, their stars have been rising for the past few years, swelling their net worth to an estimated $23 million. They were also Christians, former missionaries, and Campus Crusade (now Cru) staff members.
When they each recorded videos walking fans through their spiritual-deconstruction stories in February, it shot through the internet like a bolt of lightning. Over the course of a few days, social-media newsfeeds became inundated with hot takes, responses, disagreements, and praise for the comedy duo. The comment sections of their Reddit, Facebook, and YouTube pages reveal that their stories inspired many atheists and touched the hearts of some folks who experienced similar deconversion journeys, describing the videos as "beautiful," "candid," and "vulnerable."
Several people reached out to me personally, including pastors who reported that the faith of several kids in their youth groups was rocked by the broadcasts, leaving them shaken and doubting. After all, when someone is conversant in apologetics and theology, knows his Bible, and can anticipate my suspicions and objections, it's difficult to simply pass him off as someone who never really understood Christianity. Blend that with Rhett and Link's magnetic personalities, and it's no wonder the faith of many Christians has been unsettled.
The stories themselves weren't so different from others that have lit up social media over the past few years. For Rhett, it started with questions relating to science, the age of the earth, and evolution. It morphed into doubts surrounding biblical reliability, the historicity of the resurrection, and the general idea of hell and judgment. But as both Rhett and Link recounted, there was something brewing underneath the intellectual questions. They both felt a deep discomfort with biblical sexual ethics, which they perceived to oppress women and their LGBTQ+ friends.
….
This brings us to the salient question. How can two guys who make a living as YouTube personalities go from making possum corndogs one day to throwing 2,000 years of Christian history under the bus the next? Why were so many people rattled and even persuaded by them? Could it be that the cultural influences driving these deconstruction stories needs to be re-examined, rather than Christianity itself? [Or maybe, just maybe, the deconverted have pulled back the curtain only to find out that the Wizard is a mere man or a construct of the human imagination. Nah, it's easier to blame deconversions on cultural influences instead. Keep telling yourself that, Ms. Childers.)
….
The sad reality is that, for the deconverted, disbelief isn't sufficient. These apostles of unbelief are on a mission to help others deconstruct with the same evangelistic zeal they learned from their previous tribe.[Yes, we are. The difference being, of course, we have traveled both sides of the road. That's what makes deconversion stories deadly to faith. We know where the dead bodies are buried.]
— Alisa Childers, Let's Deconstruct a Deconversion Story: The Case of Rhett and Link, March 1, 2020