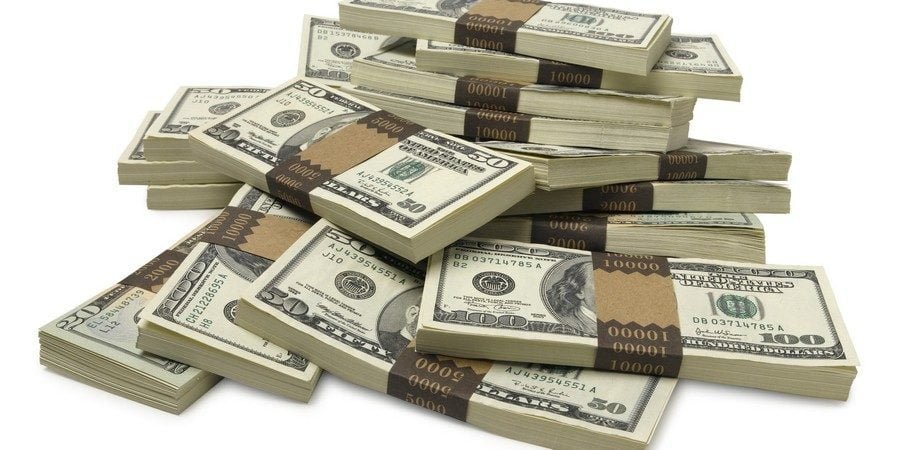 Thanks to various state governors, including Mike Dewine, the Republican governor of Ohio, houses of worship are exempt from gathering bans. While thousands of thoughtful, caring churches canceled services, more than a few Evangelical churches dug in their heels and kept their doors open. Whether out of the belief that the Coronavirus pandemic is a government attempt to take away civil liberties, an attempt by Democrats to take down President Donald Trump and spoil his reelection bid, or out of some sort of loyalty to Jesus and the Bible, none of these supposed defenders of God, freedom, and coffee after church are telling the real reason for carry on as normal.
I pastored Evangelical churches for twenty-five years. I hated to cancel services for any reason. "Sundays are meant for worship, bless God, and regardless of whether there are two feet of snow on the ground, the true Christians at _____________ (fill in the blank with name of church I was pastoring) are going to gather at their appointed times. Can I get an A-MEN? AMEN!" (Though I suspect more than a few members were thinking, FUCK YOU, PREACHER!)
Of course, people who cared about their personal safety and that of their family stayed home, but I could always count on some faithful souls showing up to worship the one true God. Rarely were these services memorable. Why? Because everyone there wanted to be somewhere else, myself included. "Then why have the services?" you might be thinking. Simple. Are you ready for the answer? I am going to blow your mind with my answer. The reason I was Heaven-bent on holding services regardless of the weather was because of money. Churches require money to operate. Most Evangelical churches don't have large sums on deposit or investment accounts. Most churches rely solely on the tithes and offerings of attendees to operate. Without weekly offerings, churches quickly get into financial trouble. Churches are, in many ways, financially no different from the families they minister to. Living from offering to offering, many churches face employees not getting paid, utilities getting shut off, and mortgage payments going unpaid when services are canceled. It is for this very earthly reason many churches refuse to shut their doors during the current pandemic. Oh, they will put a shiny, pretty coat of paint on the situation and make all sorts of excuses, but the fact remains: it's all about money. It is ALWAYS about the money (as it is for all of us).
"Bruce, surely congregants pay extra tithes and offerings to cover the services they missed?" While that is certainly a nice sentiment, far too many church members have a "no show, no money" approach to giving. Their thinking goes something like this: "If there are no services at church, why should I pay for sermons, sacraments, music, and fellowship not received?" I could count on offerings dropping fifty percent or more on weeks when services were canceled. Such income loss often meant that I didn't get paid. Better to keep the lights on and propane in the tank than Pastor Bruce get paid. I know, what a guy, right? In retrospect, such thinking was stupid. It unfairly made me bear all the burden for decreased income. Instead of being honest with the churches I pastored about this, I, instead, bullied them into being present and accounted for on Sundays when ninety-nine percent of county churches were closed.
The good news is that by the time I started Our Father's House in West Unity, Ohio in 1997, I had things figured out. Well, I had the offering issue figured out, anyway. I was no longer going to carry the load when church services were canceled and income was lost. I was first in line when it came to getting paid. I spent way too many years being the last person in line; often finding out that all that was left was a few widow's mites, food stamps (yes, I preached that poor people should tithe their food stamps), and a cold half-eaten Big Mac.
While I certainly understand the financial pressures pastors and church leaders face when church doors are closed, they have a moral and ethical responsibility to act in the best interest of not only their congregants but the unsaved world they say they love and are trying to reach with the gospel of Christ. Want to model love, mercy, and responsibility, preacher? Shut the damn doors of your church until local, state, and federal officials say it is okay for people to safely gather in groups again. People will remember the pastors and churches who didn't care about the health and welfare of others. They will also remember who put their lives before theology, politics, and money. How you respond during this crisis says a lot about you as a person, preacher and the church you pastor. Your "testimony" is speaking loud and clear.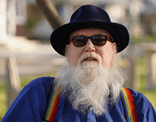 Bruce Gerencser, 65, lives in rural Northwest Ohio with his wife of 44 years. He and his wife have six grown children and thirteen grandchildren. Bruce pastored Evangelical churches for twenty-five years in Ohio, Texas, and Michigan. Bruce left the ministry in 2005, and in 2008 he left Christianity. Bruce is now a humanist and an atheist.
Connect with me on social media:
You can email Bruce via the Contact Form.
Your comments are welcome and appreciated. All first-time comments are moderated. Please read the commenting rules before commenting.