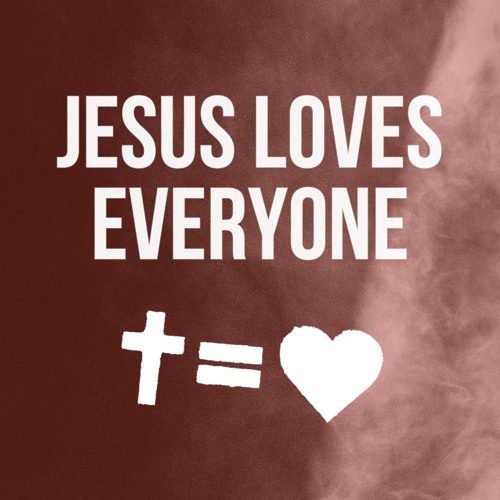 In Acts 10, we find an interaction between Cornelius, a Roman soldier, and the Apostle Peter. When Cornelius and Peter first met, Cornelius, the Bible says, "fell down at his feet, and worshipped him." Peter told Cornelius to get up, reminding him that he was just a man, not God. Their interaction drew a crowd, and not wanting to waste an opportunity to evangelize, Peter began to preach. In verse 34, Peter begins his sermon by saying, "Of a truth I perceive that God is no respecter of persons." Of course, Peter quickly qualifies his bold declaration of God's non-preferential love for all by saying, "But in every nation he that feareth him, and worketh righteousness, is accepted with him." Peter tells the crowd that God is no respecter of persons IF they fear him and live righteously. Talk about preaching works salvation!
The Message Bible version translates Acts 10:34-36 this way:
Peter fairly exploded with his good news: "It's God's own truth, nothing could be plainer: God plays no favorites! It makes no difference who you are or where you're from—if you want God and are ready to do as he says, the door is open. The Message he sent to the children of Israel—that through Jesus Christ everything is being put together again—well, he's doing it everywhere, among everyone.
"God plays no favorites," The Message says. Really? God plays NO favorites? Does a thorough reading of the Bible really lead one to conclude that God plays no favorites; that he is no respecter of persons? I think not. While Peter modifies his statement, making it clear that God's respect is conditional, modern Evangelical preachers have ripped "God is no respecter of persons" out of its context, telling saints and sinners alike that "God plays no favorites." Jesus is an equal opportunity savior. However, as I shall presently demonstrate, God has always played favorites.
Any cursory reading of the Old Testament reveals that God's favorite people were the Israelites. Called God's chosen people, the Israelites received the preferential treatment from God when compared to the Canaanites and other population groups deemed heathen by the writers of the Bible.
This preferential treatment of Israel is carried over into the New Testament. Ask Evangelicals who it is Jesus came to earth to save, and they will proudly say, Jesus came to save everyone! However, actually reading the New Testament leads readers to a different conclusion: Jesus came to save the Jews, and it was only after they rejected him that Jesus decided to save the Gentiles — non-Jews. In fact, Jesus was quite bigoted when it came to non-Jews, and it wasn't until the Apostle Paul entered the Christian narrative that Gentiles were considered savable and part of God's redemptive plan.
That said, did Paul preach a gospel of universal salvation, irrespective of ethnicity or national identity? Again, I think not. Paul did say in Ephesians 6:9:
And, ye masters, do the same things unto them, forbearing threatening: knowing that your Master also is in heaven; neither is there respect of persons with him.
However, Paul says in other places that Jesus came to save only the elect — God's chosen ones. In Ephesians 1:4, Paul states:
According as he hath chosen us in him before the foundation of the world, that we should be holy and without blame before him in love.
Paul's writings are littered with statements about election and predestination; that God has a chosen people, and it is they alone whom Jesus saves. So much for God being no respecter of persons.
If God is the creator and every human living and dead owes their existence to him, why is it that God gives some people and countries preferential treatment? Why is the United States a Christian nation, but not Iran, Israel, India, or Japan? Why are there population groups who will live and die without hearing the gospel of Jesus Christ? Why is Christian salvation so dependent on geography? Shouldn't Jesus be available to everyone, everywhere? Yet, most people live and die without embracing Peter or Paul's gospels.
It's clear, at least to me, that the Christian God is indeed a respecter of persons. Of course, said God does not exist, so what this means is that the writers of the Bible were the ones who played favorites; who gave their tribes preferential treatment. One need only look at Evangelical Christianity as a whole to see that Christian churches, pastors, and laypeople generally give preferential treatment to people based on everything from race to income level and beliefs to lifestyle. Christian churches remain the most segregated places in America. More than a few churches use demographics to target certain people for inclusion in their clubs. When is the last time you have seen a new church plant or a megachurch in a poor part of town or a community dominated by people of color? Not very often.
Years ago, I was the assistant pastor of Emmanuel Baptist Church in Buckeye Lake, Ohio. I also worked for the village as a grant administrator and program manager. Buckeye Lake was a largely white community, with one of the highest rates of poverty and welfare per capita in Ohio.
Prior to starting Emmanuel Baptist, Buckeye Lake had a grand total of two churches for a population of almost 3,000. One church was Catholic, the other a community church that catered to people of means. Why didn't Evangelical church planters flock to Buckeye Lake to reach the downtrodden with the gospel? You know the answer to that question — poor welfare recipients don't make for good tithing church members.
When my father-in-law and I started Emmanuel Baptist in the early 1980s, Polly's uncle, the late Jim Dennis, pastor of the Newark Baptist Temple — an affluent church in nearby Heath, Ohio — warned us that the church would never become self-sustaining. In other words, "don't waste your time trying to build a church in Buckeye Lake." And he was right. The church never became self-sustaining (for a variety of reasons). However, the Baptist Temple and other nearby well-off Evangelical churches could have financially supported the church, but they chose not to. Sour grapes on my part? Nope, just a statement of facts. Unlike my in-laws, who refused to move to the community they were pastoring in, Polly and I moved our young family to a shack of a home in Buckeye Lake so we could minister to the people where they were. (This was not a difficult move for me since I grew up in a poor home. Polly, on the other hand, had some difficulty adjusting to our "spacious" accommodations. I give her a lot of credit for adapting to circumstances that were very foreign to her.) We later left Buckeye Lake and started a new Independent Fundamentalist Baptist (IFB) church in Perry County — another poverty-stricken area.
Years ago, I started a nondenominational church in West Unity, Ohio. The congregation was made up of primarily working-class people. For many years, the church operated a food bank. One day, the phone rang and it was Creta Bennett, the wife of the pastor of nearby First Baptist Church in Bryan (a church I had attended as a youth). Creta told me about a woman from West Unity who had been attending First Baptist on and off. "Bruce, we think this woman would be a better fit for your church." I couldn't believe what I was hearing, but I agreed to visit the woman. People first, right? What I found was a mentally ill woman living in abject poverty. She indeed needed help, but evidently she wasn't a good "fit" for First Baptist. We did what we could, but she only attended a few services, saying she wanted to attend church in Bryan. She wanted the church, but the church didn't want her.
The fifty years I spent in the Christian church and the twenty-five years I spent in the ministry taught me that regardless of how God might view people, pastors and churches do, indeed, show preferential treatment.
The Bible is quite contradictory when it comes to God being a respecter of persons. However, when it comes to Christians giving preferential treatment, the Bible is clear: treat everyone equally. In James 2, the Apostle James makes it clear that churches and their leaders should treat everyone equally. James writes:
My brethren, have not the faith of our Lord Jesus Christ, the Lord of glory, with respect of persons. For if there come unto your assembly a man with a gold ring, in goodly apparel, and there come in also a poor man in vile raiment; And ye have respect to him that weareth the gay clothing, and say unto him, Sit thou here in a good place; and say to the poor, Stand thou there, or sit here under my footstool: Are ye not then partial in yourselves, and are become judges of evil thoughts? Hearken, my beloved brethren, Hath not God chosen the poor of this world rich in faith, and heirs of the kingdom which he hath promised to them that love him?
Evidently, this passage of Scripture is missing in many Bibles. And so is Matthew 24, a passage of Scripture that reminds Christians that their eternal destiny depends on how they treat the poor. Based on the behavior we see from Evangelicals today, will many of them make it to Heaven when they die? I doubt it.
Christian or atheist, it matters not. We are surrounded by people who are hurting and in need. We can talk endlessly about our love, kindness, and compassion towards others, but our behavior is the measure of our truthfulness. We have the power to lessen the hell many people face day-to-day; to bring a bit of heaven into their lives. The choice is ours.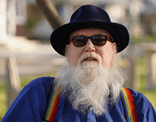 Bruce Gerencser, 65, lives in rural Northwest Ohio with his wife of 44 years. He and his wife have six grown children and thirteen grandchildren. Bruce pastored Evangelical churches for twenty-five years in Ohio, Texas, and Michigan. Bruce left the ministry in 2005, and in 2008 he left Christianity. Bruce is now a humanist and an atheist.
Connect with me on social media:
You can email Bruce via the Contact Form.
Your comments are welcome and appreciated. All first-time comments are moderated. Please read the commenting rules before commenting.