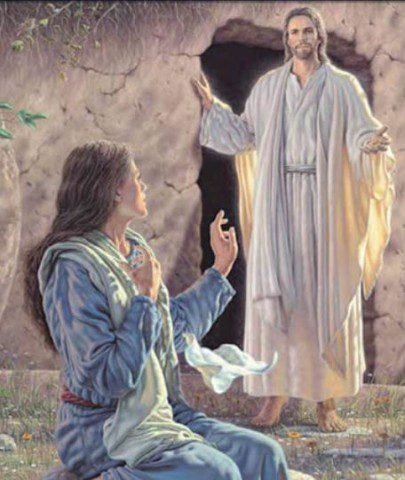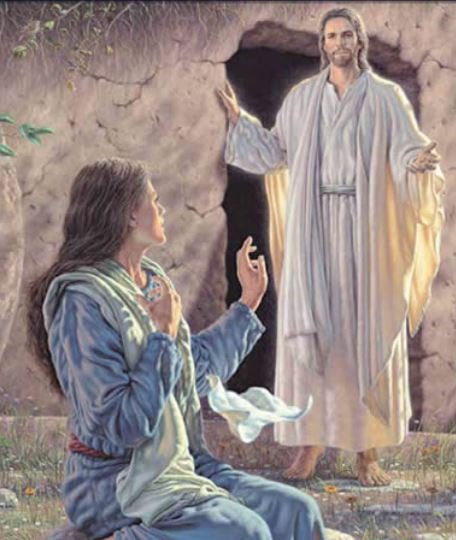 Repost from 2015. Edited, rewritten, and corrected.
Several years ago, Wefo, one of my readers, asked:
What do you make of 1 Corinthians 15, which is an early Christian creed held by the majority of biblical scholars (with a few exceptions like Robert Price) to be written no more than five years after Jesus' death and it being held as proof of a belief in the resurrection? Also what changed your mind on the resurrection?
While the majority of biblical scholars think Paul was quoting an oral tradition in 1 Corinthians 15, it is not at all clear who Paul actually received this tradition from or whether it was some sort of vision. I certainly understand the importance of the gospel creed in 1 Corinthians 15 to those who base their entire worldview on the death and resurrection of Jesus from the dead, but this singular record is not enough to convince me that the claims the Bible makes for Jesus are true.
Moreover, brethren, I declare unto you the gospel which I preached unto you, which also ye have received, and wherein ye stand; by which also ye are saved, if ye keep in memory what I preached unto you, unless ye have believed in vain. For I delivered unto you first of all that which I also received, how that Christ died for our sins according to the scriptures; and that he was buried, and that he rose again the third day according to the scriptures: and that he was seen of Cephas, then of the twelve: after that, he was seen of above five hundred brethren at once; of whom the greater part remain unto this present, but some are fallen asleep. After that, he was seen of James; then of all the apostles. And last of all he was seen of me also, as of one born out of due time.
Paul says that the death and resurrection of Jesus were "according to the Scriptures." What Scriptures is Paul referring to? There is no record of the death and resurrection of Jesus in the Old Testament, and 1 Corinthians was likely written several decades before the gospel of Mark. (Biblical scholars generally think Mark was the first written gospel, and Matthew and Luke use Mark as a source.) In Galatians 1:11-12, Paul states he received the gospel, not from any man, but by direct revelation from Jesus Christ. Which is it?
In his book, How Jesus Became God, Bart Ehrman details what we can historically know about the resurrection of Jesus:
In the previous chapter I argued that there are some things, given our current evidence, that we can not know about the resurrection traditions (in addition to the big issue itself—whether God raised Jesus from the dead): we cannot know whether Jesus was given a decent burial, and we cannot know, therefore whether his tomb was discovered empty.  But what can we know?

We can know three very important things: (1) some of Jesus's followers believed that he had been raised from the dead; (2) they believed this because some of them had visions of him after his crucifixion; and (3) this belief led them to reevaluate who Jesus was, so that the Jewish apocalyptic preacher from rural Galilee came to be considered, in some sense, God. [page 174]
While some of Jesus' followers believed he had been raised from the dead, this doesn't mean he actually was. Belief does not equal fact. People believe many things that are untrue. Did they believe his resurrection was bodily? Spiritual? Since Gnosticism deeply influenced the early church, perhaps Paul thought Jesus' resurrection was spiritual. There is no way for us to know.
It's been a long time since I looked at the historicity of the resurrection of Jesus. As I read various articles and blogs, I came away thinking that there's no possible way to know, from history, if Jesus resurrected from the dead. If a person presupposes there is a God and that the Bible is God's revelation to humanity, then they are likely to believe that Jesus resurrected from the dead. For those of us who are not Christian, we are left with determining whether the Bible accounts of the resurrection should be considered factual.
According to the Bible, Jesus was buried in a grave belonging to Joseph of Arimathea. There is no evidence for the existence of a man named Joseph or a place called Arimathea. Since Jesus was executed as a criminal, it is unlikely he was given a proper burial. The Godless Skeptic writes:
More interesting are the two things Dr. Ehrman says he has changed his mind on regarding what we cannot know about the resurrection. Like his colleague John Dominic Crossan, Professor Ehrman now believes that the tradition of an honorable burial of Jesus is doubtful. He makes note of the suspicious backstory of Joseph of Arimathea, a member of the same Jewish council that condemned Jesus to death, absent from the early Christian creeds, and a figure who is progressively portrayed across the four gospels as more and more of a sympathizer to the Christian cause. Citing a handful of ancient examples, he observes that Roman crucifixion victims were not usually given proper burials because humiliation was an important part of the practice, intending to deter potential criminals from committing acts of rebellion against Rome. Those who were crucified were often laid in common graves or left to decay and be eaten by scavenging animals.

It is sometimes remarked that Jesus was buried by Joseph in accordance with Jewish law, since the Sabbath was close at hand. Deuteronomy 21:22-23 gives instruction in this vein, but as Dr. Ehrman points out, it's an open question of whether or not the Romans, particularly Pilate, would have respected such a rule. Though the Pharisees and the Jewish Sanhedrin had accused Jesus of blasphemy, the charges brought against him in front of Pilate were more political – inciting crowds, forbidding payment of taxes to Caesar, and claiming to be king (Luke 23:1-3). If Jesus was executed as an insurgent, under certain circumstances perhaps he would have been left unburied. If, however, he was executed in accordance with Jewish law, it's not so obvious where he was buried. In a chapter of the anthology The Empty Tomb: Jesus Beyond the Grave, Peter Kirby writes that there is some evidence for a dishonorable burial tradition in passages like Mark 12:8 and Acts 13:27-29, which allude to Jesus being buried by his enemies rather than by his followers.
While I find all the back-and-forth debate over what the Bible does or doesn't say about the resurrection of Jesus from the dead quite informative and entertaining, the reasons why I reject the resurrection of Jesus are quite simple.
First, there is no record outside of the Bible for the resurrection of Jesus. I find it astounding that no historian recorded anything about the life, execution, and resurrection of Jesus. We are left with the Bible and its accounts of the life of Jesus; accounts which contradict one another. The fact that they contradict one another is not proof that Jesus did not resurrect from the dead, but the contradictions do cause me to wonder if I should put much stock in what the Bible says.
Since history is silent on many of the "historical" events and figures in the Bible, why should I accept as factual what it says about the resurrection of Jesus? For me, accepting the resurrection of Jesus from the dead ultimately requires faith, a faith I do not have.
Second, accepting the resurrection of Jesus from the dead requires believing in miracles. According to John 14:12, Jesus said
Verily, verily, I say unto you, He that believeth on me, the works that I do shall he do also; and greater works than these shall he do; because I go unto my Father.
According to the Bible, Jesus worked many miracles, including turning water into wine, walking on water, walking through walls, healing the sick, and raising the dead. Jesus told his followers that they would do greater works than he did. Yet, everywhere we look we see a lack of the miraculous. In fact, many Christians argue that the miracles of the Bible were only for a certain time, and once the canon of Scripture was completed, there was no longer a need for the miraculous. However, this isn't what Jesus said. He clearly stated his followers would do greater works than he did, yet we have no historical evidence that his followers were in any way super-duper miracle workers. Where can I find a modern-day miracle worker? Where I can I go to see the dead raised back to life?
Third, if there is one thing I know it is that living people die and do not come back to life. Every time I drive by a cemetery, I see the evidence for once dead, always dead. This alone is sufficient evidence for me to say that Jesus lived and died, end of story.
But, Bruce it is possible that a miracle of some sort could happen. Sure, anything is possible, but now we are talking about probabilities. Based on the evidence, is it probable that humans can die and come back to life? No. Once dead, always dead. Is it more likely Jesus lived and died or Jesus lived, died, resurrected from the dead, and is currently alive sitting at the right hand of God, the Father in Heaven? The latter requires a suspension of reason and the exercise of faith. I am not willing to do this. I know what I see with my eyes and what history tells me: once someone dies they stay dead. Since, outside of the Bible, we have no record of someone dying and miraculously resurrecting from the dead, it is safe for me to say that the resurrection of Jesus is improbable.
If you would like to read more on the subject of the resurrection of Jesus, I recommend reading:
In the last part of Romans 14:15, Paul stated, "Let every man be fully persuaded in his own mind." After looking at the evidence, I am persuaded that Jesus did not resurrect from the dead. Whatever he may or may not have been, he was a man who lived, died, and was buried in a nondescript grave. Everything else Christians say about Jesus requires faith, a faith I do not have. When new evidence becomes available, I will look at it, but, for now, count me one who does not believe.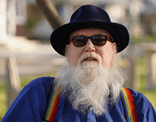 Bruce Gerencser, 65, lives in rural Northwest Ohio with his wife of 44 years. He and his wife have six grown children and thirteen grandchildren. Bruce pastored Evangelical churches for twenty-five years in Ohio, Texas, and Michigan. Bruce left the ministry in 2005, and in 2008 he left Christianity. Bruce is now a humanist and an atheist.
Connect with me on social media:
You can email Bruce via the Contact Form.
Your comments are welcome and appreciated. All first-time comments are moderated. Please read the commenting rules before commenting.