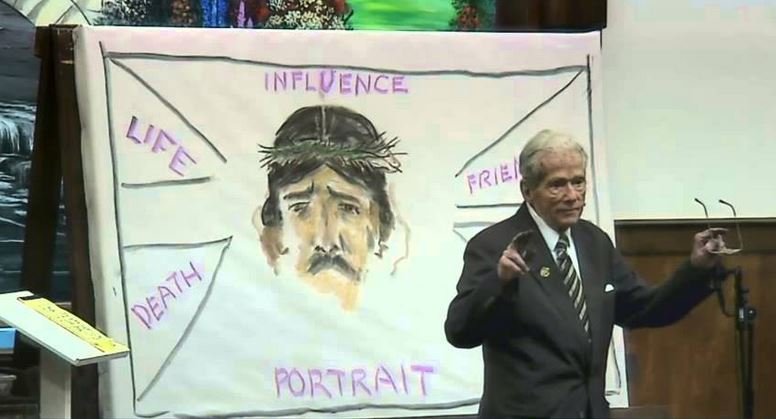 The Sounds of Fundamentalism is a series that I would like readers to help me with. If you know of a video clip that shows the crazy, cantankerous, or contradictory side of Evangelical Christianity, please send me an email with the name or link to the video. Please do not leave suggestions in the comment section. Let's have some fun!
Today's Sound of Fundamentalism is a video clip of Independent Fundamentalist Baptist (IFB) luminary and defender of King James-onlyism Peter Ruckman mocking how black people talk.
Circa 1992, this video is classic Ruckman. In the late 1980s, I went street preaching in Washington D.C. with a disciple of Ruckman. He let it be known that he wasn't going to witness to blacks. Why? Blacks have no soul. I told this man what I thought of his racism, and quickly joined up with preachers who believed God was an equal opportunity Savior. Ruckman's disciples are well-known for their bigoted, racist behavior and language. After all, they learned from the master.