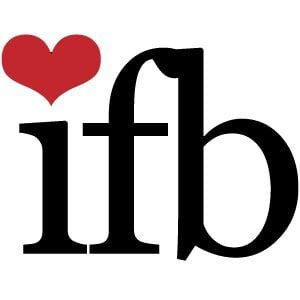 Repost from 2015. Edited, updated, and corrected.
If you are unfamiliar with the Independent Fundamentalist Baptist church movement, please see The Anatomy of the IFB Church Movement for more information.
Below is a list of words and phrases used in IFB churches. IFB churches and pastors have a lingo that may sound strange to the uninitiated, so I hope this list will help.
Guide to Words and Phrases used in IFB Churches
Inerrancy of the Bible
The Bible, many times the King James Bible, is inspired, infallible, and without error, perfect in all it says and teaches. Some IFB churches believe that even the italicized words added by the translators are inspired.
Inspiration of the Bible
The Bible, in its original writings, was breathed out by God. God directed (moved) the writers of the Bible in such a way that their words were the exact words God wanted to be written down. Some within the IFB Church movement believe that the King James Bible is just as God-inspired as the original writings. Others believe God has preserved his Word throughout history, and the King James Bible is the only Bible for English-speaking people.
The Second Coming of Jesus Christ
Someday, perhaps today, Jesus Christ will come in the clouds and rapture all the Christians off the face of the earth. Then, all the unbelievers will face seven years of tribulation as described in the book of Revelation. Jesus will then return to earth, bind Satan, and establish his millennial kingdom. During the millennium, the raptured Christians will remain in heaven while Jesus rules the earth with a rod of iron. At the end of the millennium, Satan will be loosed for a season and God will defeat him. Then God will judge everyone, destroy the heavens and earth, and make all things new. (This is an abbreviated form of what IFB churches believe about the Second Coming.)
Pastoral Authority
The pastor, called by God, is in charge of the church. He is called by God to speak the words of God to church members. Most IFB churches are pastored by one man. Often, the pastor has the final say on everything. Typically, the longer a preacher pastors a church, the more control he has.
Pastoral Succession
Many IFB churches have pastors who have been their pastor for years and decades. As these preachers age and their children grow up, it is not uncommon for the pastor's children to be hired as church staff. In some cases, the pastor's son or son-in-law becomes the pastor-in-waiting. The church becomes a possession, a franchise that is passed down from generation to generation.
Soulwinning
Proverbs 11:30 says The fruit of the righteous is a tree of life; and he that winneth souls is wise. Most IFB churches actively evangelize their community. They believe they are commanded by God to go into all the world and preach the gospel to every creature, even if people don't want to hear it. Much like Jehovah's Witnesses, IFB church members often evangelize door-to-door and hand out tracts. They believe God holds them personally accountable for the souls of those they could have witnessed to and didn't. Ezekiel 33:7-9 says:
So thou, O son of man, I have set thee a watchman unto the house of Israel; therefore thou shalt hear the word at my mouth, and warn them from me. When I say unto the wicked, O wicked man, thou shalt surely die; if thou dost not speak to warn the wicked from his way, that wicked man shall die in his iniquity; but his blood will I require at thine hand. Nevertheless, if thou warn the wicked of his way to turn from it; if he do not turn from his way, he shall die in his iniquity; but thou hast delivered thy soul.
Altar Call
The altar, located at the front of the church, is the place where the unsaved and saved alike come to do business with God. Often the church has trained altar workers who help those who come forward during the altar call (public invitation). In IFB churches, the altar is similar to the Catholic confessional.
Backsliding
Since IFB churches believe Once Saved, Always Saved, they must account for when members become worldly or stop doing what is expected of them. Such members are called backsliders. IFB pastors spend significant amounts of time trying to get backsliders to live as good Christians should. A good Christian attends church every time the doors are open, reads and studies the Bible daily, prays without ceasing, tithes and gives offerings, evangelizes the lost, and follows the church social code/standards. Congregants who don't are considered, backslidden, worldly, or carnal.
Standards
Standards are rules that every IFB church member is expected to obey. Standards are often developed, based not on direct commands from the Bible, but upon inferences from particular Bible verses. Every IFB church has its own standards. IFB churches fuss and fight over standards, and often a church will refuse to fellowship with other IFB churches that don't have the same basic standards as they do. (Please see The Official Independent Baptist Rule Book.)
Separation
Separation is the abstaining from people, actions, and things that are considered worldly. What is worldly is defined by what the pastor says the Bible says is worldly. What is worldly varies from church to church. Worldly can be generously defined as anything the pastor thinks is a sin or could cause someone to "stumble" or have a bad testimony.
Head of the Home
The husband is the boss and the decider of everything pertaining to the family. IFB churches are hierarchal and complementarian when it comes to marriage and family.
Right Hand of Fellowship
When new members are welcomed and admitted into the church membership, they are given the right hand of fellowship. Many congregations have new members stand at the front of the church so every church member can come by and shake their hand or hug them. This is a great opportunity for pervert Deacon Bob to cop a feel.
The Call
The "call" is when God speaks to a man's heart, telling him to be a pastor, evangelist, or missionary. The man called by God makes his calling publicly known before the church, often at the close of the Sunday morning church service.
Preacher Boy
A preacher boy is a young boy, most often a teenager, called by God to be a preacher. Preacher boys often have favored status in IFB churches. Many IFB pastors pride themselves in how many boys have been called to preach under their ministry. This is very similar to a man passing his seed on.
Faith Promise
Faith Promise is a method used by some IFB pastors to extract money from church members. Most often, faith promise is associated with mission giving. Church members are asked to make a promise of X amount of dollars for missions, and by faith they are to expect God to give them the money for the offering. And when God fails to come through? Congregants are expected to give anyway, even if it caused financial harm.
Prayer Meeting
Prayer meeting is a time when prayer requests are gathered and members or the pastor prays over them. It is also known as the midweek gossip hour. It is a golden opportunity for gossips to share dirt about sinful family members or backslidden Christians — all in the name of "praying" for them.
Stewardship
Stewardship is a method used by some IFB pastors to extract money from church members. Some pastors preach a series of messages on being good stewards (caretakers) of the money God has given each church member. The objective is to get people to give more money to the church.
Revival
A revival is a time when a special speaker, often called an evangelist, comes to the church and preaches each night for a consecutive number of days — usually three to seven days. Many IFB church members make spiritual decisions during the nightly revival altar calls.
This is not an all-encompassing list. If there are other words and phrases you think would be a good addition to this list, please leave them in the comments (and make sure you define them).
Bruce Gerencser, 66, lives in rural Northwest Ohio with his wife of 45 years. He and his wife have six grown children and thirteen grandchildren. Bruce pastored Evangelical churches for twenty-five years in Ohio, Texas, and Michigan. Bruce left the ministry in 2005, and in 2008 he left Christianity. Bruce is now a humanist and an atheist.
Connect with me on social media:
Your comments are welcome and appreciated. All first-time comments are moderated. Please read the commenting rules before commenting.
You can email Bruce via the Contact Form.