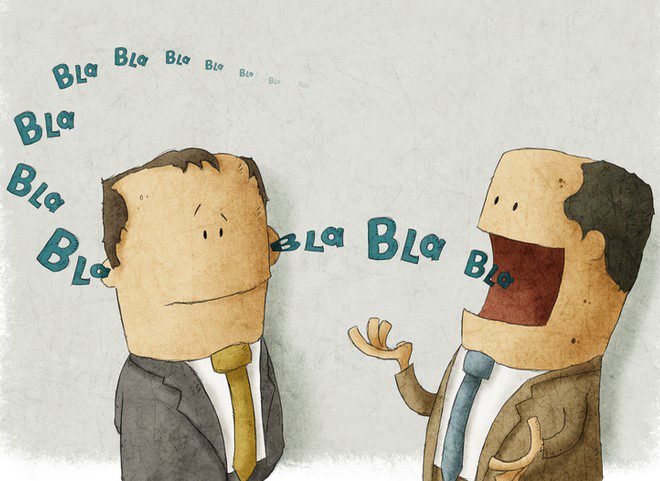 During the early morning hours, I often listen to podcasts, hoping that I will eventually fall asleep. Two of the podcasts I listen to are produced by the Atheist Community of Austin: Atheist Experience and Talk Heathen. Both are live call-in shows.
Early this morning, I listened to the latest episode of Talk Heathen, featuring hosts Eric Murphy and Dragnauct Sylvas. One caller into the show was an Evangelical preacher from North Carolina named Cole. Cole wanted to talk to Eric and Dragnaut about abortion. What he proceeded to do is expose for all to see that he is a Bible-thumping, racist bigot. If you doubt my assessment of the good pastor, please take the time to listen to the show clip below. As you will quickly see, Cole is a classic Evangelical anti-abortionist who has little regard for women.
As I listened to Cole, it became abundantly clear to me that he was not really interested in having a discussion. He called in to preach the Word, to put a good word in for Jesus and his peculiar brand of Christianity. Cole saw Eric and Dragnauct as two ill-informed atheists who needed enlightened about THE way, THE truth, and THE life. Instead of talking to the hosts, Cole was talking AT them. Needless to say, this approach did not go over well with Eric and Dragnauct.
Cole's call got me thinking about Evangelical preachers in general; how many ex-Evangelicals will tell you, if asked, that their former pastors talked AT them instead of TO them. This led me to a moment of self-reflection. I was an Evangelical pastor for twenty-five years. I preached over 4,000 sermons, witnessed to scores of people, and counseled hundreds of church members. I asked myself, "Bruce, how many of those people did you actually talk TO instead of AT?" Sadly, I came to the conclusion that much of my preaching and interaction with people was me talking AT them instead of TO them. Why is that?
Most Evangelical preachers, myself included, grew up in environments where "truth" was framed by their sects', churches', or pastors' interpretations of the Protestant Bible. THE BIBLE SAYS and THUS SAITH THE LORD became mantras that defined reality. Preachers raised in such churches typically go to colleges and seminaries that reinforce these shibboleths.
The bedrock of Evangelical Christianity is the belief that the Bible is the inspired, inerrant, infallible Word of God. Every word of the Bible is true. Preachers are ordained (called) by God to preach, explain, and interpret the Bible for anyone and everyone who will listen. While these so-called servants of God will oh-so-humbly say that they are merely God's mouthpieces, the fact is these men are the Evangelical equivalent of Buddhas, yogis, popes, prophets, and oracles. Having a direct line with God via the Bible and the indwelling of the Holy Spirit, these men of God, with great certainty, believe they are divinely appointed truth-tellers. What does such certainty breed in these men? Arrogance. And it is arrogance that results in preachers talking AT people instead of TO them.
When Cole called into Talk Heathen last Sunday, his goal was to admonish, correct, and rebuke its hosts. Cole, filled with arrogant certainty, knew everything he needed to know about, well, everything. Cole is a man of God armed with the Word of God, certain that his beliefs are divine truth. People such as Eric and Dragnauct just need to listen to him, submit to his authority, change their thinking and way of life, and all will be well. Cole, err, I mean God, has spoken, end of discussion. Of course, Eric and Dragnauct refused to play by Cole's rules, a fact he found quite irritating. (And is it not a good day when you can irritate the Heaven out of an Evangelical preacher?)
Spending decades in the ministry gave me the opportunity to enter into the lives of thousands of people. Many of these people would tell you that my preaching and teaching made a difference in their lives. Some of them even consider me their favorite preacher, despite the fact that I am now an outspoken atheist. While I am humbled by their kind recognition of my oratorical skills and genuine desire to help others, I can't help but wonder how much more good I might have done had I talked TO people instead of AT them?
Several years ago, I had a discussion with a gay man who was a youth in the Independent Fundamentalist Baptist (IFB) church I pastored for eleven years in southeast Ohio. This man also attended the church's Christian school for five years. Since deconverting, I have been plagued with guilt over how my preaching harmed others. No matter how well-intentioned I was, my words materially affected the lives of my congregants. This man told me that I was being too hard on myself; that his parents, grandmother, and other church members wanted someone to tell them what to believe. In other words, they wanted someone to talk AT them. Instead of doing the hard lifting required by skepticism and intellectual inquiry, these devout Christians wanted and needed someone — me — to be their connection to God. They loved and trusted me, so, in their minds, "just do what Pastor Bruce says to do, and all will be well."
While I appreciate being left off the hook, so to speak, I can't help but wonder how much different their lives might had been if I listened TO them instead of talking AT them; if I had encouraged them to think for themselves and to pursue truth regardless of where the path led. Isn't that what humanists and rationalists want for others? We know that religious indoctrination — especially in its Evangelical form — leads to dominance and control. We know Fundamentalism in all its forms is harmful to our species. My goal as a pastor was to make sure that all church members believed the same things. Deviance from the norm was considered heterodoxy, if not outright heresy. There was little to no room for differences of opinion and belief — on issues that really mattered, anyway. Evangelical preachers love to say that they promote intellectual inquiry, when, in fact, what they really promote is freethinking only within the four corrugated walls of the Christian orthodoxy box. (Please see The Danger of Being in a Box and Why it Makes Sense When You are in it and What I Found When I Left the Box.) Anyone who strays outside of these narrow confines is rebuked, disciplined, or excommunicated.
You won't find Evangelical preachers recommending Bart Ehrman's books from the pulpit or in the Sunday bulletin. Doing so would destroy the foundation of Evangelical Christianity — an inerrant, infallible Bible. When preachers tell congregants, THUS SAITH THE LORD, they don't want them saying, as Satan, the talking snake, said to Eve in the book of Genesis, "yea hath God said?" Doubts and questions are rarely welcome and are often viewed as Satanic attempts to destroy faith. When doubts and questions are permitted, it is expected that people will always come to the right conclusions. Coming to wrong conclusions means you aren't listening or are in rebellion to God
It should come as no surprise, then, that Evangelical preachers talk AT people instead of TO them. Cole's behavior, as well as mine, is all too typical. When you believe you are some sort of dispenser of infallible divine truth, how can it be otherwise? If there were someone who knew the truth about everything, wouldn't it stand to reason that people should just shut up and listen to him, obeying his every word? No need to think, just submit. No need to engage in thoughtful discussion, allowing for disagreement or differences of opinion. God, through his chosen ones, has spoken. There are 783,137 words in the King James Bible. According to Evangelicals, every word is t-r-u-t-h. There's not one error, mistake, or contradiction in the Bible. Proverbs 30:5 says, EVERY word of God is pure (flawless). No need to think about what the Bible says or doesn't say — just believe. Believe what? Whatever the man of God says to believe. And that's why Evangelical preachers talk AT people.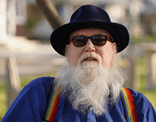 Bruce Gerencser, 65, lives in rural Northwest Ohio with his wife of 44 years. He and his wife have six grown children and thirteen grandchildren. Bruce pastored Evangelical churches for twenty-five years in Ohio, Texas, and Michigan. Bruce left the ministry in 2005, and in 2008 he left Christianity. Bruce is now a humanist and an atheist.
Connect with me on social media:
You can email Bruce via the Contact Form.
Your comments are welcome and appreciated. All first-time comments are moderated. Please read the commenting rules before commenting.