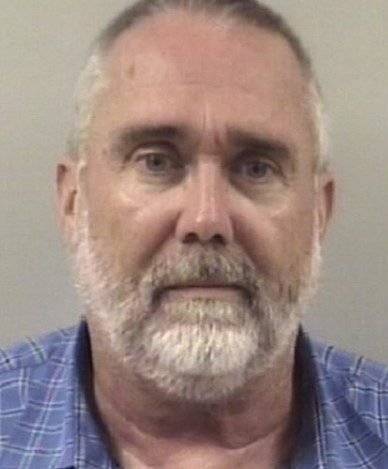 The Black Collar Crime Series relies on public news stories and publicly available information for its content. If any incorrect information is found, please contact Bruce Gerencser. Nothing in this post should be construed as an accusation of guilt. Those accused of crimes are innocent until proven guilty.
In 2019, Stephen Morris, pastor of Oliver's Grove Baptist Church in Four Oaks, North Carolina, was accused of raping a thirteen-year-old girl. (The church has no web presence.)
The Johnston County Sheriff's Office arrested 61-year-old Reverend Stephen Morris last Friday on 10 felony counts, including five counts of statutory rape and five counts of taking indecent liberties with a child.

According to court documents, Morris is accused of statutory rape with a 13-year-old between June 2013 and June 2014.

….

Detectives say the victim is now 19 years old and reported what happened to police last month.

Because the incident involves a juvenile victim, authorities would not disclose how the victim and suspect knew one another.

Morris remains in the Johnston County jail under a $2.5 million bond.
Morris later was accused of additional sex crimes involving two underage girls, along with new charges related to the thirteen-year-old victim.
The Johnston County Report said:
The former pastor of a Four Oaks church charged in July with engaging in sexual acts with a juvenile has now been charged with crimes against two more underage victims.

Reverend Stephen Arthur Morris was the pastor at Oliver's Grove Baptist Church on Highway 301 South of Four Oaks when he was originally arrested on July 5th, 2019. He resigned the same day from his role at the church. He posted bail July 26th, 2019 when his bond was lowered to $250,000 and was confined to house arrest at his residence on Parkertown Road. Morris is now back behind bars.

Today (Wednesday), Rev. Morris was served with additional warrants involving the original victim plus two additional victims who have now come forward.

Morris was indicted Oct. 7th by a Johnston County Grand Jury on 12 new charges, that's in addition to 14 charges he already faces.

Eight of the 12 new charges are for additional incidents in 2013 and 2014 involving the first victim. Those new charges include additional counts of statutory rape and taking indecent liberties with a minor for sexual acts with the female victim, who was 13 at the time of the alleged offenses.

After the arrest of Rev. Morris was reported by the media in July, JoCoReport has learned two additional victims came forward reporting incidents to the Johnston County Sheriff's Office. Those incidents occurred in 2008. Rev. Morris is accused of soliciting nude photos of the two young girls who were 9 and 11 at the time.
In what can only be described as a wicked, vile "gift" that keeps on giving, in late May 2020, Morris was accused, yet again, of additional sex crimes.
The News&Observer reports:
A Johnston County pastor already in jail on sexual assault charges was charged Friday with six counts of second-degree sexual exploitation of a minor, the Johnston County Sheriff's Office said.

In June 2019, an 18-year-old woman reported that Stephen Arthur Morris, her pastor at Oliver's Grove Baptist Church in Four Oaks, began sexually assaulting her when she was 13, the Sheriff's Office stated in a news release.

In July 2019, Morris was arrested and charged with statutory rape or sex offense with a person who was 13 years old, the arrest warrant states. Morris was also charged with taking indecent liberties with the same person when she was under the age of 16. Morris's court indictments state the alleged offenses occurred between June 2013 and June 2014.

Two more females came forward in October 2019, accusing Morris of attempting to exploit them when they were under the age of 16 in 2008, court records state. Morris was indicted in October 2019 on charges of attempted first-degree sexual exploitation of a minor and solicitation of another to commit first-degree exploitation of a minor.

The indictment states Morris "unlawfully, willingly and feloniously did entice, induce, order and command to engage in sexual activity for the purpose of producing material containing a visual representation depicting this activity, the defendant knowing the character and content of the intended material."

….

Arrest warrants from Friday's charges state Morris "unlawfully, willfully and feloniously did duplicate material containing the visual representation of a minor, an unknown minor approximately 10-12 years of age, engaged in sexual activity, consisting of posing nude, displaying the genital area."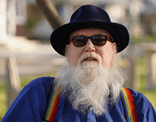 Bruce Gerencser, 65, lives in rural Northwest Ohio with his wife of 44 years. He and his wife have six grown children and thirteen grandchildren. Bruce pastored Evangelical churches for twenty-five years in Ohio, Texas, and Michigan. Bruce left the ministry in 2005, and in 2008 he left Christianity. Bruce is now a humanist and an atheist.
Connect with me on social media:
You can email Bruce via the Contact Form.
Your comments are welcome and appreciated. All first-time comments are moderated. Please read the commenting rules before commenting.