In 2012, Jack Schaap, the son-in-law of Independent Fundamentalist Baptist (IFB) demigod Jack Hyles, was fired from his job as pastor of First Baptist Church in Hammond, Indiana. Schaap was accused of having an illicit sexual relationship with a teenage church girl he was counseling. Schaap later pleaded guilty, admitting "he had sex with the girl, the girl was under his care or supervision, and he used a computer to persuade the girl to have sex with him illegally."
The Chicago Tribune reported at the time:
Jack A. Schaap, of Crete, and Dyer, Ind., was charged in a criminal information in U.S. District Court in Hammond, Ind., according a news release from the district's U.S. attorney's office.

The FBI had confirmed last month that it was investigating whether Schaap, the former pastor of an Indiana megachurch, broke any laws during a relationship with a girl who was 17 last month that led to his ouster from First Baptist Church in Hammond.

Schaap, 54, admitted to adultery and "improper behavior" with the teenager, leading a board of deacons to fire him last month, a church spokesman said at the time.

Schaap had a relationship between June 1 and July 30 with a girl who had not yet turned 18, and took her from Indiana to Illinois and to Michigan, according to the criminal information. Schaap took the girl "with the intent that she engage in sexual activity for which (Schaap could) be charged with a criminal offense," according to the information.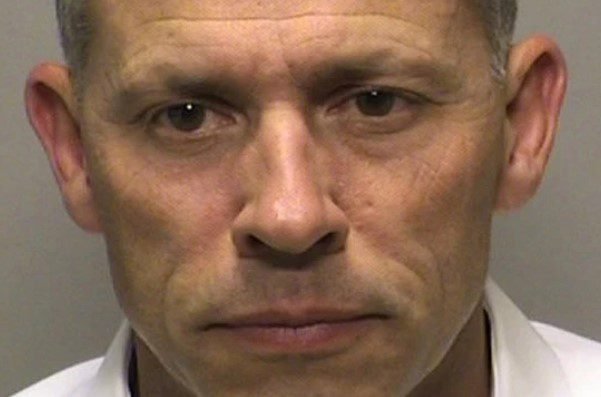 Schaap was sentenced to 12 years in federal prison.
In 2014 Schaap's lawyers asked the U.S. District Court to vacate his 12-year prison sentence. Why? His lawyers argued that his sentence should be mitigated because the girl he victimized was "aggressive" and had prior sexual experience. In other words, it was her fault that Schaap was a pathetic, weak man who took sexual advantage of a teen girl with whom he had a professional pastoral relationship. His lawyers also argued that Schapp received ineffective counsel during plea agreement and sentencing proceedings. His request was denied.
Schaap is an Independent Fundamentalist Baptist (IFB) pastor who received his ministerial training at Hyles-Anderson College. He was married to the daughter of the late Jack Hyles — a man who had his own problems with sexual impropriety. He is also the brother-in-law of David Hyles, a man widely considered to be a serial adulterer.
Lest people forget exactly what Schaap wrote to the girl he emotionally/mentally manipulated and took sexual advantage of, Let me repost his "love" notes and letters to the girl. Remember, Schaap was her pastor and counselor at the time:
From a birthday card

I can't get you out of my mind. I keep thinking about how much I enjoy talking with you, how great you look when you smile, and how much I like your laugh. I daydream about you off an on all day, replaying pieces of our conversation . . .laughing again about funny things you said or did. I've memorized your face and the way you look at me . . . it melts my heart every time I think about it. And I catch myself smiling when I imagine what will happen the next time we're together. You must be something really special, because I can't remember the last time I felt so strongly about someone. Even though neither of us knows what the future holds, I know one thing for sure – you're one of the very best things that's happened to me in a long time.

From a handwritten letter

Hi [Jane Doe],

Because my time with you is so limited, I find great comfort in writing to you. Certainly it is no substitute for being with you – nothing is – in fact, being with you is unlike anything I have ever experienced.

You have a gift of making me feel more alive and more happy than I have ever felt! THANK YOU! I've been doing much thinking about you – our brief journey together has been like a spiritual allegory (a story that illustrates a truth . . .

Your life began to deteriorate w/ actions + activities that were self-destructive + that would have brought great tragedy eventually. Then, as your Pastor, I began to counsel you [unintelligible] you to God, the truth, and to a better path of living – that's what we call Righteousness. Almost immediately, I felt such a profound tug in my heart for you – an intense desire to pull you away from destructive habits + to pull you into pure love + acceptance. I felt the only hope I had to truly make that difference was to pull you 1st to myself – if I could get you to trust me + open your heart to me. I could not have anticipated or hoped for what happened.

You opened your heart wide to me – you made me more than a Pastor/Rescuer – you made me your friend your confidant, your beloved. You gave me your trust, your heart, your love, + your affection. [Unintelligible] must feel when a sinner makes Him more than a Savior – he/she makes Him a beloved lover + friend. I have never felt so truly loved in my life. It is a feeling that is incomprehensible! (off the charts)In our "fantasy talk," you have affectionately spoken of being "my wife." That is exactly what Christ desires for us. He wants to marry us + become eternal lovers!

I tried to craftily catch your heart so that I could lead you into a better life. You have caught my heart + I have never felt so loved by anyone! Thank you [Jane Doe]. Thank you for the privilege of helping a struggling teenager. Thank you for opening your heart. Thank you for your trust. Thank you for your love. My hope and prayer is that someday you will comprehend what an impact you have made on your Pastor and friend.

[Jane Doe] you have such a wonderful life ahead of you. I must be careful not to spoil that with any of my selfish fantasy desires. It would be grossly unkind to you for me to hold you captive in any fashion. When we get scared, Jesus sends His spirit to live within us. But He does not personally live with us. He waits until we have fully matured before he takes us to Heaven to live with Him. Yes, there are exceptions, but they are exceedingly so – sorta like [name redacted] (sp?) or a young child dying too young.

I must follow the example of Christ. I have espoused you to Him as a chaste virgin. You are pure + lovely + perfect in His eyes. Now you must mature in His grace until the time he brings you to Himself. Until then, I am here to guide you + help you. [Unintelligible] your heart.

I could only wish you would carry my love for you with you + in you forever. For me to wish for more would only be hurtful to the beautiful life He has planned for you. I will die 10,000 deaths knowing I cannot have you in my life as I would desire. But I would far rather die those deaths than to hurt you in any way by injuring your future. I would gladly do anything for you + I must lay down my life – my desires – for you.

I will ALWAYS be here for you [Jane Doe]!! Always And I will carry you in my very soul as a part of me forever. I 've never met anyone like you. Please keep on becoming what you are becoming now. I've tried to point you in the right direction. PLEEEAASSE don't ever go back to what you were when we found each other. That would put my soul in Hell!

I promised you I would do anything to help you – and I have shown you what I mean by that. I still promise you I would do anything TO HELP YOU but I be me let + can you when see to by stop time- time from Text you! hurt would that anything do>part of your life + decision-making. But live your life – the life God has for you. Be 17 + enjoy this great stage of life. I'll always be watching + always be pulling for you. I will always love you – FOREVER! Your BFF, Pastor.

From another handwritten letter

Hey Baby, Hope you slept well.

I'm sitting at my table reading the Words that help me through powerful emotions that are surging through me. I miss my Bible Reading partner. It was fun to have our Bible Study yesterday morning. I Have my good music on – "I will trust in You" + the "Power of the Cross." Good music drives me to the Scriptures to find the strength to go forward when my emotions want me to "freeze" time + go back to yesterday.

No matter how glorious the past, the future is the only direction we can go without dying inside. The past 3 days w/ you were beyond my imagination :! But what I hope you take from this wk. is more than the "magic" we enjoyed but also some better understanding of how incredibly important + special + awesome you are to Jesus! I wanted you to feel + know how much He loves you! I wanted to let some of the hurt + headache – the bad hurt – out of your heart.

This week, [Jane Doe], I tried to climb into your heart and write the graffiti of the Gospel on the walls. I wanted to spray paint in Neon colors that you are Priceless + Precious + are "off the charts" important – yes – to me personally -but especially to OUR Savior Jesus Christ. I'm reading my Bible now to draw a little closer to God – even if it's a millimeter closer – because if we both get a little closer to Him, we also get closer + stronger + deeper w/ each other.

Every relationship not built around that truth eventually must die – that's what happened w/ you + J. And that's why afterwards you pursued "dead" things + "dead"relationships. My passion this week was to show you a living relationship + how to keep it alive! [Jane Doe], however, whenever God takes our love, we never have to[unintelligible] to each other. Keep pursuing Good and we keep living because He is Life!!

I have a special gift for you that I want to give you Sunday if you would stop by my office when you arrive. Also, I really want you to download the App Olive Tree Bible Reader when you get it, I'll teach you how to use it. These days w/ you are tattooed on my heart + in my mind – Forever!

But these days, also gave me great insight to the profound needs of my teens + young adults. You've helped me. Finally, I want to thank YOU for giving me something I was not planning to receive. Through you, I have felt very loved by God. I gave Him my heart when I was 5, I gave Him my life when I was 17. And yes I love Him + know Him +understand much about Him, but, sometimes I just need to "feel" His love in away that only He can provide . . . and this week, through you, I have "felt" His love.

I absolutely cannot thank you enough!! It is obvious to me that God must trust you very much. He gave you the work of caring or ministering to His servant- just as the angel ministered to Jesus in the Garden of Gethsemine. Of course, you have been given enormous responsibility. The Scriptures do not tell us what the Angel said, how he arrived or how he left + apparently no one knows to this day – 2000 years later – what happened. That's a very wise Angel! And so are you, Baby! 1432444!!!!!
From the Sentencing Memorandum of Jack Schaap.
Did you notice how Schaap used religious verbiage to groom and manipulate the girl he sexually assaulted? "I absolutely cannot thank you enough!! It is obvious to me that God must trust you very much. He gave you the work of caring or ministering to His servant," Schaap said to the girl. What "caring" and "ministering" did Schaap expect to receive? What a sick, perverse man.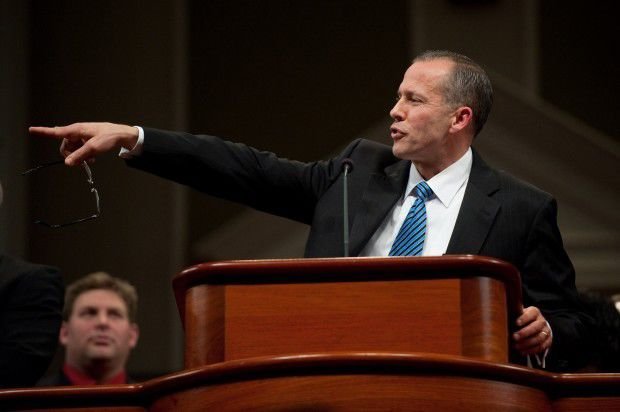 In March 2013, I wrote a post for No longer Quivering titled, Does Jack Schaap Deserve to Go to Jail? Here's some of what I had to say:
I want to give my opinion on several issues that continue to swirl around Jack Schaap, the teen girl he had sex with, the ethical requirements for professionals that deal with the public, and the legal process as a whole.

First, I don't believe that Jack Schaap's behavior is an isolated event. I don't think for one moment Jack Schaap just got up one morning and said, I think this is a good day to have sex with a sixteen-year-old girl in the church I pastor. In cases like this, there are almost always other illicit acts and behaviors that led up to the person doing what they did.

Second, Jack Schaap is old enough to be the girl's father or grandfather. The girl is a young woman, but not a grown woman. She attended First Baptist Church in Hammond and went to the church's Christian school. We do not know how wise she was to the things of the world. Knowing what I know about Independent Fundamentalist Baptist churches and their schools, it is quite possible this girl was naïve about sex and the fact that when men old enough to be your father or grandfather start sniffing around you, you should run.

Third, to suggest the girl "seduced" Schaap is ludicrous. Jack Schaap is a grown man, and he could have kept this from happening. The fact that he didn't proves the old adage, a stiff prick has no conscience. (This reminds me of the Tina Anderson case.)

Fourth, Schaap could have had an affair with a woman that was not a minor, or he could have sought out the services of a prostitute. If he had done either of these, he would have broken no laws. Being caught doing so would have been embarrassing, and much like Ted Haggard he would have been disgraced, but he would not have faced criminal charges.

Fifth, in most states, when a doctor/pastor/counselor/teacher/professor or any other person in a place of authority has a professional relationship with a person they can not use that relationship to take advantage of the person.

While these laws are often ignored or misapplied, they do exist to protect people from being manipulated into doing things they wouldn't normally do. Schaap, as a pastor who counseled countless people, knew the ethical rules that govern the relationship between the counselor and counselee and he ignored them.

….

I am shocked by how the devoted followers of Jack Schaap still try to defend or justify his behavior. They have drunk the IFB Kool-Aid that Schaap's father-in-law Jack Hyles started serving 50+ years ago. They can not see that the men they revere are anything but demigods, and that there is no difference between Ted Haggard, Jimmy Swaggart, Jack Hyles, David Hyles, Bob Gray, or Jack Schaap.

And these kinds of things will continue to happen in the IFB church movement because their core belief system promotes an unhealthy form of Christianity. Psychological manipulation and emotional and mental abuse will continue to happen as long as people willingly submit themselves to men who think they are God's right-hand man.
That brings us up to June 2020. Schaap has petitioned the court for early release on compassionate grounds, citing the poor health of his elderly parents and sister as justification for his release.
On June 1, he [Schaap] filed court records for a compassionate release because his parents are in poor health, which considers him amid the COVID-19 pandemic.

Schaap's father, who is 86 years old, and his mother, who is 84 years old, live in Michigan "the third most severely-struck state with the COVID-19 pandemic," he wrote.

His parents both have health issues Schaap said in the filing.

Schaap has an older sister, but that "she is in very poor health herself," he said.

"I fear greatly for their health, knowing that there is no one to care for them and knowing that they are both in need of help in their care," Schaap wrote. "I am the only son and I know the responsibility for my parents' care ultimately falls upon me. For their sake I am requesting compassionate release."
Schaap also told the court that he has been a model prisoner:
Schaap has worked toward being "a model prisoner," with an "excellent work record with my prison bosses," he wrote. Schaap also said he is in a vocational apprenticeship sponsored by the U.S. Department of Labor.

For several months last year, Schaap wrote he was able to serve as chaplain "preaching in chapel and conducting the communion service for the Protestant inmates" when the prison didn't have a chaplain.

He also teaches a business plan workshop class and Bible classes in the chapel, Schaap wrote.

"Throughout my time here I have counseled men who had no place to go upon release and have helped get them connected to church-sponsored missions and other alternate care places throughout the country," Schaap wrote.
In other words, Schaap is using the "good boy" argument, revealing he has continued to act like an IFB preacher while imprisoned. Years ago, I said when Schaap is released from prison, he will find some way to re-enter the ministry. The calling of God is irrevocable, the Bible says, and I have no doubt that Schaap still views himself as a man of God who just had a little David and Bathsheba bump in the road. Asked about his plans if released — besides caring for his sick sister and elderly parents — Schaap plans to "work to empower missionaries around the world, establish independent missionary schools to train the nationals, and help to establish churches." I suspect he is presently working with some IFB preachers and fan boys to make this happen.
Remember, in the IFB world, all that's necessary to wipe the sin slate clean and get a brand new start is to pray to Jesus and ask for forgiveness. (1 John 1:9) (Please see David Hyles Says, "My Bad, Jesus".) Schaap will have plentiful opportunities to preach and evangelize once released from prison. He will likely follow in the footsteps of his brother-in-law, David Hyles, believing that no sin is beyond the grace and forgiveness of God; that no one dare suggest that he is no longer qualified for the ministry.
Let me conclude this post with a few words about Schaap's continued refusal to admit his criminal behavior. Here's what he told the court in his release filing:
Although there were extenuating circumstances and I did not know I was violating the law, the fact is I did violate the letter of the law and I did plead guilty. I realize the seriousness of the crime and accepted responsibility for it.
What extenuating circumstances? Schaap seduced a 16-year-old church girl he was counseling. Schaap had the girl driven across state lines so he could have sex with her. Schaap took advantage of the victim, all so he could fulfill his lustful, vile desires. I see zero extenuating circumstances. What we have here is a man who refuses to own his behavior and face the consequences of said behavior.
Schaap says that he broke the "letter" of the law, that, at the time he was having sex with a minor church girl he didn't know he was breaking the law. Bullshit! Bullshit! Bullshit! So Schaap thought it was morally and ethically permissible to have sexual intercourse with a teen church girl he was counseling? Is this the argument his request for release hangs upon?
Any reasonable person reading this story will conclude that Jack Schaap, esteemed pastor of First Baptist Church in Hammond, knew exactly what he was doing every step of the way; that he put his perverse sexual desires above the psychological and spiritual care of a girl who called him pastor. His behavior, in my eyes, remains despicable and indefensible. And as such, he should serve every bit of his 12 year sentence.
Let me leave readers with Schaap's infamous "polish the shaft" sermon, preached not long before he was fired from the church. Most viewers will certainly see that Schaap is alluding to a lot more than a Bible story.
Other posts about Jack Schaap
First Baptist Church of Hammond Sued Over Fraudulent Investment Scheme
Cindy Schaap, Daughter of Jack Hyles, Divorces Convicted Felon Jack Schaap
The Sounds of Fundamentalism: God's View of Women by Jack Schaap
Bruce Gerencser, 66, lives in rural Northwest Ohio with his wife of 45 years. He and his wife have six grown children and thirteen grandchildren. Bruce pastored Evangelical churches for twenty-five years in Ohio, Texas, and Michigan. Bruce left the ministry in 2005, and in 2008 he left Christianity. Bruce is now a humanist and an atheist.
Connect with me on social media:
Your comments are welcome and appreciated. All first-time comments are moderated. Please read the commenting rules before commenting.
You can email Bruce via the Contact Form.