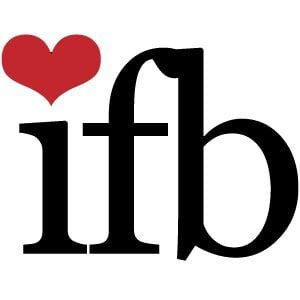 Several months ago, I was interviewed by Eric Skwarczynski for his Preacher Boys Podcast. Eric is a Christian, formerly a part of the Independent Fundamentalist Baptist (IFB) church movement. I had a delightful time talking with Eric, sharing my story, and giving my opinion about the health and future of the IFB church movement.
You can listen to the podcast here. You can also find the podcast on Acast, Spotify, and Apple.
Preacher Boys has a private Facebook group made up of people who profess to have left the IFB church movement. I say "profess" because some members are still very much IFB in their thinking and beliefs. I liken them to people who convince themselves that they are living in a brand-new home when in fact all they have done is painted the house a different color. A recent discussion about homosexuality revealed that some in the group are still hanging on to the IFB way of thinking, even if they think they are free from Fundamentalism's harm.
Christian Fundamentalism is psychologically harmful, as countless posts on this site have shown. While it is certainly true that some people can escape without being harmed, most people who spend any length of time in an IFB church find themselves wrestling with all sorts of psychological and emotional baggage. Simply put, swimming in the sewer called the IFB church movement will fuck you up.
Why is it so hard for people to leave IFB churches?
For many IFB congregants, the churches they are members of are the only churches they have ever known. Their entire lives have revolved around their churches. From shared beliefs and practices to close social connection, IFB churches become the equivalent of family. In fact, many IFB preachers promote the idea that the church family is superior to flesh and blood family. Congregants buy into this thinking, often shunning their "unsaved" or non-IFB families. Several years ago, my wife and I tried to get her parents to move to our area so we could care for them. Moving made perfect sense in every way, yet Polly's parents said no. Why? Their IFB church, the Newark Baptist Temple in Heath, Ohio. They couldn't bring themselves to leave their church family. Being told this crushed Polly — their own living child. In her mind, her parents loved their church family more than they did her.
IFB church members are taught that their pastor is the purveyor of truth — a God-called preacher of the gospel. Certainty of belief is the lifeblood of IFB churches. Congregants are warned that other churches are liberal or heretical. Want the truth? Only OUR church has it! Imagine spending a lifetime having that kind of thinking pumped into your mind. Disaffected church members want to leave, but they can't, out of fear that they will become liberals or heretics; or out of fear that if they leave, God will judge and chastise them.
Despite the family and truth barriers to leaving, many IFB congregants do, in fact, leave their churches, seeking out a new church that will better meet their needs. IFB churches have a significant amount of membership churn. Many congregations turn over their membership every five to ten years. For example, I attended Trinity Baptist Church in Findlay, Ohio and First Baptist Church in Bryan, Ohio for years. Today, I know very few people in these churches. Granted, many of the people I knew years ago are now dead, but I find it astounding how little continuity there's been between generations. In 1994, I was the co-pastor of Community Baptist Church in Elmendorf, Texas — a Sovereign Grace IFB church. Fast forward to today. The church posted a photo of its congregation on its website. I was surprised by how few people I knew, and by how much smaller the congregation was today. I calculated that I knew less than 10 percent of the people in the photo.
People can and do move on from IFB churches. However, as some of the discussions on the Preacher Boys Facebook group made clear, moving on doesn't necessarily mean leaving IFB thinking, belief, and practice behind. I see this very thing played out in the lives of Christians (and pastors) who were my classmates at Midwestern Baptist College in the 1970s. As far as I know, I am the only outspoken atheist who attended Midwestern. The rest of my classmates are either still preaching the IFB way, truth, and life or have moved on to what I call IFB-adjacent churches.
I have one former friend who thinks that he is an enlightened Christian. He proudly claims, "I am no longer a Fundamentalist." The justification for his claim? His wife wears pants, they drink alcohol, and use Bibles other than the KJV. In every other way, his beliefs and social positions are IFB. Over the years, I have had countless Evangelical commenters chide me for throwing out the proverbial baby with the bathwater. In their minds, I should be like them: enlightened Evangelicals who have jettisoned many of the IFB church movement's social Fundamentalist practices. (Please see Are Evangelicals Fundamentalists?) However, when I poke and prod their beliefs a bit, I almost always find IFB thinking lurking below.
IFB thinking is hard to escape. It's a disease that infects every aspect of your life. Truly abandoning and forsaking the IFB church movement takes work — lots of it. For many of us ex-IFB church members (and pastors), it took years of therapy to truly break the bondage Fundamentalism had on our lives. And even then, deep scars remain.
Bruce Gerencser, 66, lives in rural Northwest Ohio with his wife of 45 years. He and his wife have six grown children and thirteen grandchildren. Bruce pastored Evangelical churches for twenty-five years in Ohio, Texas, and Michigan. Bruce left the ministry in 2005, and in 2008 he left Christianity. Bruce is now a humanist and an atheist.
Connect with me on social media:
Your comments are welcome and appreciated. All first-time comments are moderated. Please read the commenting rules before commenting.
You can email Bruce via the Contact Form.