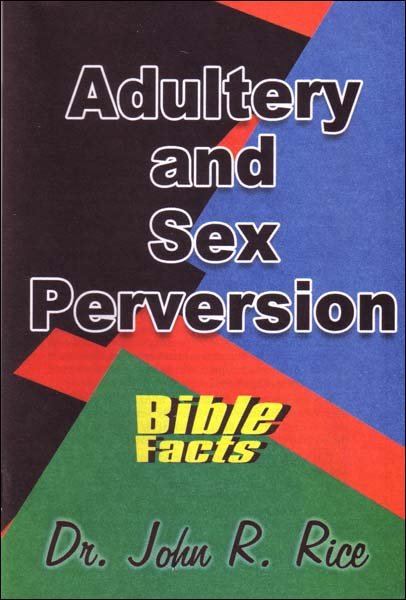 Somebody says, 'Oh, but this homosexual matter—people are made that way.' No. Everybody is made a sinner. Everybody has some sex drive. Everybody would like to satisfy it some way, particularly men. Whether through a woman, or whether it is with a beast, or whether it is with a man, the truth is, it is all the same sin. God has ways for men to have control over themselves and do right! You need not call it sickness; it is wicked sin.
….
Note this: sodomite—that is the sin of those men of Sodom, that is homosexual sin, and it is clearly forbidden, like the sin of the harlot."
….
They Are Perverts
Such people are not safe as teachers. I wouldn't want to hire a man as a teacher if he is likely to lead one of the high school girls into immorality and sin. He is not safe. Such a teacher is likely to lead the boys into sex perversion. So he is not a good teacher and he ought not be hired. We have a right to make laws to safeguard the schools and churches and others from sex perverts. They are not good citizens. They are not safe.
Now when people are married, they have children. But sex perverts—men with men and women with women—don't have children, but they are always out to solicit, to involve somebody else in sin, to grow up some more homosexuals and sex perverts. And that is wicked.
— John R. Rice, editor of the Sword of the Lord, Adultery and Sex Perversion, 1978
Bruce Gerencser, 66, lives in rural Northwest Ohio with his wife of 45 years. He and his wife have six grown children and thirteen grandchildren. Bruce pastored Evangelical churches for twenty-five years in Ohio, Texas, and Michigan. Bruce left the ministry in 2005, and in 2008 he left Christianity. Bruce is now a humanist and an atheist.
Connect with me on social media:
Your comments are welcome and appreciated. All first-time comments are moderated. Please read the commenting rules before commenting.
You can email Bruce via the Contact Form.