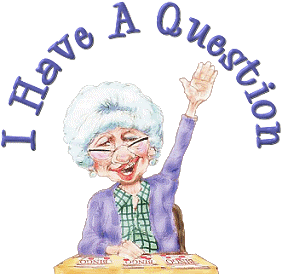 I recently asked readers to submit questions they would like me to answer. If you have a question you would like me to answer, please leave your question on the page, Your Questions, Please.
ObstacleChick asked:
Where you live in evangelical conservative land, are you seeing younger people leaving religion as polls seem to indicate in the US?
I live in rural northwest Ohio. While I have lived in Michigan, California, Arizona, and Texas over the years, rural Ohio is my home. I understand country thinking, chafe when city-slickers call us ignorant hillbillies, and generally appreciate the cultural values of country life. That said, as I have moved leftward politically and embraced atheism, I have increasingly found the God-Guns-Republican ethos of rural folks to be stifling and frustrating.
Older locals, with a few exceptions, view me as a curiosity — someone they can't figure out. I have been told on more than a few occasions, "Bruce, how can you be so smart, yet so dumb?" Those who were congregants of mine or know my Evangelical background are shocked that someone of my education, experience, and faith could ever turn his back on Jesus and start worshiping Satan — "Satan" being a catchall for atheism, liberalism, progressivism, communism, socialism, and other -ism's their pastors have deemed anti-God.
Over the years, I have been repeatedly eviscerated by local Evangelicals and conservative Catholics in letters to the editors of the Bryan Times and the Defiance Crescent-News. Some of these Jesus-lovers have turned to lies and distortions to "prove" that I am Satan incarnate or a communist infiltrator. One man said that I was lying about my ministerial past, and that he had reported me to the state of Ohio for illegally performing weddings (which he did not actually do).
One day, I received an email from this man's nephew. He informed me that he considered his uncle a blooming idiot. This 20-something man told me that he didn't attend church; that he was an atheist. Over the years, I have received numerous emails and social media comments from younger locals. With the exception of one woman — a local pastor's daughter — these young people voiced their discontent over the right-wing/conservative nature of rural northwest Ohio. Many of them no longer attended church or still went to services on Sundays because they had to.
Based on these anecdotes, I have concluded that local young people are increasingly disaffected from the religious beliefs and politics of their parents and grandparents — especially those who had opportunities to move away,go to college, and experience the world outside of homogeneous rural northwest Ohio.. I see this same disaffection with most of my children. Regrettably, one of my sons has become a gun-toting, Trump-supporting, white supremacist — who is now flying a militia flag and the Christian flag from his front porch. Except for him, my children have liberal/progressive values. Not all of them are atheists, but none of them, except for our white supremacist son, attends Evangelical churches. I suspect all of them will vote for Biden on election day. Even Bethany — our daughter with Down syndrome — if she could vote, she'd vote for Biden. The other day a Trump ad came on TV. Bethany booed and said, FUCK TRUMP! She is certainly a product of her environment.
Generally, local churches are losing younger congregants, especially when they go off to college. Churches are dying on the vine, though local Christians would try to argue that this is untrue. "Look at Xperience Church in Defiance," they would say. "Xperience is growing by leaps and bounds! See, Jesus is alive and well." However, as someone who has studied Evangelical church growth since the 1970s, I know that just because a few new Evangelical clubs are growing doesn't mean the rest of the clubs are okay. In fact, where do churches such as Xperience get most of their new members? Transfer growth — Christians moving from one church to another. (Please see The Fine Art of Church Hopping.) Xperience Church has pillaged other congregations to fuel their explosive growth, Interestingly, some of the churches that have suffered the greatest loss from Xperience stealing members are those who did the very same thing to mainline churches in the 1970s and 1980s. You see, it is immoral capitalism that drives Evangelical church growth. Xperience Church just so happens to be the newest hamburger joint in town. Everyone loves visiting a new restaurant — especially here in rural northwest Ohio where Applebee's and Chipolte are considered upscale fine dining. (Please see Dear Evangelical, Just Because You Quote the Bible Doesn't Make Your Comment True, "We Accept Anyone No Matter What," Local Evangelical Says.)
Looks, then, are deceiving. Yes, some local Evangelical churches are growing. However, the question remains, WHY are these churches growing? Where are there new members coming from? Since virtually everyone in rural northwest Ohio is a Christian, this growth can't be driven by conversions. What's driving this growth is people deciding they prefer Wendy's over McDonald's. The good news is the fact that many young people have decided they don't like any of the offerings from local hamburger joints, choosing instead to cook at home, become vegans, or seek out rational, progressive restaurants. When you have had a Five Guys or Red Robin hamburger or eaten at a gastropub in Fort Wayne or Toledo, it's hard to return to cheap, unsatisfying hamburgers sold on every corner in rural Ohio.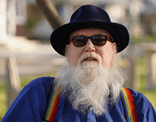 Bruce Gerencser, 65, lives in rural Northwest Ohio with his wife of 44 years. He and his wife have six grown children and thirteen grandchildren. Bruce pastored Evangelical churches for twenty-five years in Ohio, Texas, and Michigan. Bruce left the ministry in 2005, and in 2008 he left Christianity. Bruce is now a humanist and an atheist.
Connect with me on social media:
You can email Bruce via the Contact Form.
Your comments are welcome and appreciated. All first-time comments are moderated. Please read the commenting rules before commenting.