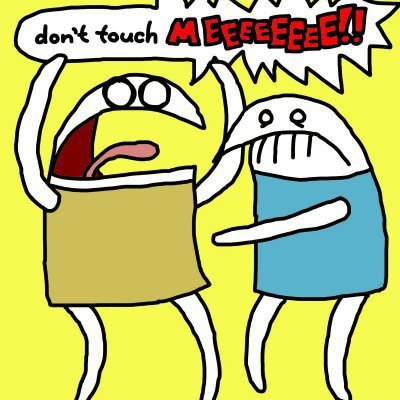 Many Fibromyalgia sufferers have days where they can't bear to have someone touch them. The other day, Polly came into my office and started to put her hand on my shoulder. I barked, DON'T! Polly knows when I say this that I am having a "please don't touch me" day.
Most days, the nerves in my skin are quite sensitive. This sensitivity is part of the problem I have with chronic pain. I hurt everywhere, from head to toe. It has been over a decade since I have had a day where I could say, I feel pretty good today. Fibromyalgia primarily affects the muscles. I also have osteoarthritis, along with chronic low back pain. Fibromyalgia+osteoarthritis+back pain+nerve pain=unrelenting chronic pain. Fibromyalgia+osteoarthritis+back pain+nerve pain+narcotic pain medication+muscle relaxers=less unrelenting chronic pain.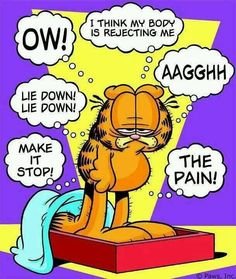 As anyone who lives with chronic pain can tell you, pain medications do not make the pain go away. They lessen the pain spikes and provide a break in the pain cycle. When normally healthy people take narcotics to alleviate pain, they often feel a buzz from the drug. Some people become quite loopy. That's not how it is for people who are on a long-term pain management regimen (as I have been for over fifteen years). Unless the chronic pain sufferer takes narcotics like Dr. House — by the handfuls — it is unlikely that they will feel a buzz or become loopy. They will feel a lessening of the pain, a break in the pain cycle, but otherwise, they will be as normal as normal is for them.
On "please, don't touch me" days, the pain medications don't work like they normally do. I am unsure as to the physical reason for this, but I know that I can double my pain medication on a "don't touch me" day and it has little effect. I just have to tough it out, knowing that the next day will be maybe, I hope so, likely better.
This past Friday, Saturday, and Sunday, I worked in the office, took care of some remodeling projects, cleaned house, and trimmed trees and bushes. I worked far longer and harder than I should have, but since I am unwilling or unable to stop doing so, I must live with the consequences. And, boy, oh boy, do the consequences roll in like a freight train! Today, and probably several more days thereafter, I will have to contened with pervasive, unrelenting nerve pain. I am definitely in a "don't touch me" phase of life.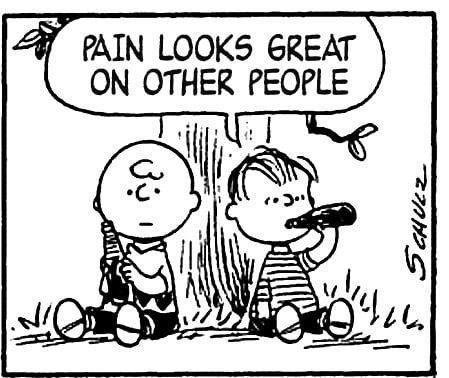 Why I am telling you this? Perhaps you know someone who lives with chronic pain. If so, perhaps this post will give you a little insight into what they might be going through. Perhaps you have seen them grimace when someone touches or bumps into them. They might be having a "please, don't touch me" day. If they are anything like me, they will endure the pain for the sake of not appearing crabby or difficult. Chronic pain sufferers want to be seen as "normal", and often they will silently endure the pain unintentionally inflicted on them by others.
People who know me well will generally ask how I am doing before hugging me or shaking my hand. (COVID-19 has lessened such close encounters.) Some friends and family members know how to read my face. As much as I try to hide the pain, it reveals itself in my face and eyes. I normally have sparkling blue eyes, but when I am in a lot of pain, depressed, or physically having a difficult day, my eyes will turn gray. I don't know WHY my eye color changes, I just know it does.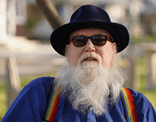 Bruce Gerencser, 65, lives in rural Northwest Ohio with his wife of 44 years. He and his wife have six grown children and thirteen grandchildren. Bruce pastored Evangelical churches for twenty-five years in Ohio, Texas, and Michigan. Bruce left the ministry in 2005, and in 2008 he left Christianity. Bruce is now a humanist and an atheist.
Connect with me on social media:
You can email Bruce via the Contact Form.
Your comments are welcome and appreciated. All first-time comments are moderated. Please read the commenting rules before commenting.