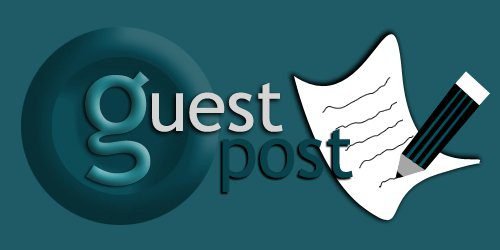 A guest post by MJ Lisbeth
It sickened and killed its first victims in China. Italy was the stage for its European arrival; from there, it spread to Spain, France, Germany, England, Scandinavia and the Balkans. Urban dwellers of means fled to their countryside manses. In the meantime, leaders insisted that things were normal, blamed their enemies and racial groups who were already experiencing suspicion and scorn, and, perhaps worst of all, recommended "treatments," "cures" and other courses of action that, they claimed, had remedial powers but, in fact, had no empirical foundation.
So far, this sounds like an outline of the COVID-19 trajectory and the response to the pandemic, doesn't it? Would that we were living in such interesting times, to paraphrase an ancient Chinese (!) curse. Instead, this recounting of a pandemic feels, if anything, more like the "Tomorrow and tomorrow and tomorrow" of Shakespeare's Macbeth.
The chronology I outlined in the first paragraph is, in fact, a rough sketch of the Black Death's trajectory—with a slight variation. Nearly everyone who has studied the 14th Century spread of the plague agrees that it started, or at least was first noticed, in east-central Asia: somewhere in what is now Mongolia or, perhaps, westernmost China. Those same scholars say that it spread along the "Silk Road" and maritime trade routes while the current pandemic most likely spread in planes, trains, cars and buses.
What is all-too-depressingly-familiar, though, is the response of rulers—and said leaders' relation to a "higher" authority. In late-medieval Europe, the church was all but inseparable from monarchies and the noble classes. Likewise, the heads of state in the United States, Russia, Brazil and other countries glean much of their support from vocal religious groups who, in many cases, deny the findings of scientists, ignore the recommendations of health care professionals and eschew intellectual inquiry. Thus are we advised that COVID-19 is "just a flu" that will "pass" with warm weather or the re-election of the leader making the claim. The US President bellows his prescription of injecting one's self with cleaning products over the warnings of one of the world's leading infectious disease experts, much as medieval authorities prescribed chopping up snakes and rubbing the pieces on one's body (the snake, associated with Satan, was supposed to attract and draw away the "evil" of the disease) or drinking potions made from a unicorn's horn. The President also insists that religious fundamentalists, vital to his re-election, can congregate, sing, dance, hug, kiss and share meals with hundreds of other fellow worshipers, just as the medieval Church continued to encourage mass gatherings, a source of its power.
That same symbiotic relationship between political and ecumenical authorities is a reason why the former can so easily blame people who are not part of the dominant culture or religion for the pestilence spreading across the land—or for any number of actual or imagined evils and tragedies. In a world where Jews were said to poison wells, kidnap and kill Christian children and perform all manner of evil rites, it wasn't hard for the Church and Court to promulgate the belief that Jews caused the plague—and to justify murdering them. Likewise could, and did, the President marshal the xenophobic resentments of his supporters to call COVID-19 the "Chinese virus" or "Kung Flu," just as leaders of other countries could, and did, blame the epidemic on religious and racial minorities or LGBTQ and other "deviant" people. The "Leader of the Free World" also fuels (or at least does nothing to tamp down) rumors that members of those same groups—or his political enemies—run pedophilia rings that—you guessed it—kidnap innocent white children and force them into unspeakable acts .
(In my admittedly-amateur reading of history, I've noticed this: When deranged minds and empty hearts fill clerical robes, gaudy uniforms or expensive suits, they use—or encourage others to use—the need to protect the supposed innocence of their children or purity of their women to rationalize all sorts of thuggery.)
If the parallels I've drawn, so far, are grim, I can offer a more hopeful comparison. While the Black Death brought the worst kinds of religious bigots out of the woodwork—as the COVID-19 pandemic is doing in the US—it also was, arguably, the first event to cause some people to question the authority of the church, and even the power of their god. It's almost impossible for anyone in a secular Western country to imagine just how deeply monarchs and secular officials were in thrall to Church authority. (The closest analogues we have today are probably countries such as Saudi Arabia that are ruled by one interpretation or another of Sharia law.) While religious authorities held sway over secular ones at least until the Enlightenment, their influence lessened, however gradually, beginning with the Black Death.
One reason the church lost some of its authority was attrition: Priests and bishops were no more immune than illiterate field laborers to the ravages of the bubonic plague; soon, there weren't enough prelates to conduct masses or other rites. Nearly all religious institutions act from a premise they dare not articulate: It's harder to keep people in the fold when you can't gather them. That, I believe, is why some religious groups, particularly Evangelical Christian and Ultra-Orthodox Jewish congregations, are pressuring or even defying local officials who have banned or restricted large gatherings.
Oh, and in some places, there weren't enough attendees to keep churches open—even though the Catholic church, like most Christian churches today, doesn't have a requirement equivalent to that of the minyan. And, even though the social pressure to attend mass was much greater than it is today (save in some conservative homogenous communities), some people stayed away. Although they knew nothing about how the plague was transmitted, much less of epidemiology in general, they noticed that, most often, people got sick when they gathered in large groups. (That, of course, is the reason why affluent urbanites fled to more pastoral settings.)
There is also evidence that some might have stayed away from church—or simply waned in their commitment to it—because they wondered, if only to themselves, about a God who visited such suffering on people who did nothing to deserve it:
For God is deaf and deigneth us not to hear That girls (children) for their guilts (sins) he forgrint (destroys) them all.
William Langland embedded those lines in Piers Plowman, his epic poem that is an allegory of the narrator's quest for a "true" Christian life—or, if you like, a thinly-veiled critique of a medieval Catholic church that, too often, exploited the Black Death to stoke smoldering hatred of Jews, gypsies and other "infidels."
Similar developments are unfolding today. While the most extreme congregations of Christianity and Judaism have shown that they are willing to disregard the health and safety of others in the name of "religious freedom," the pandemic seems to be accelerating a trend, particularly among the young, away from organized worship and religious institutions. They don't expect prayer or other rituals to protect them from COVID-19 any more than they believe that it's "God's will" for them or anyone else to suffer and die from it. If the churches and synagogues never open again, Gen X-ers and Millennials probably won't miss them. They—and their more educated and rational elders—are leaning in so they can listen to Dr. Anthony Fauci or Deborah Birx over the bellowing of self-appointed (or selected-by-the-Electoral College) messiahs.
During the past few months, all sorts of parallels have been drawn between the 14th Century Black Death and the current COVID-19 pandemic. Some should serve as warnings, but others—such as the erosion of faith in religious institutions—might offer some hope for the future, as long as we allow ourselves to get there.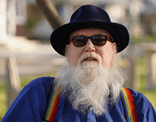 Bruce Gerencser, 65, lives in rural Northwest Ohio with his wife of 44 years. He and his wife have six grown children and thirteen grandchildren. Bruce pastored Evangelical churches for twenty-five years in Ohio, Texas, and Michigan. Bruce left the ministry in 2005, and in 2008 he left Christianity. Bruce is now a humanist and an atheist.
Connect with me on social media:
You can email Bruce via the Contact Form.
Your comments are welcome and appreciated. All first-time comments are moderated. Please read the commenting rules before commenting.