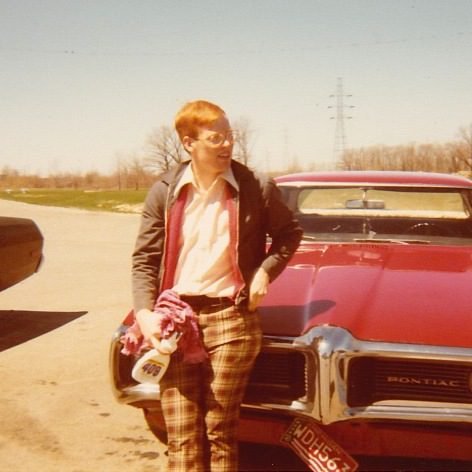 I attended Midwestern Baptist College in Pontiac Michigan from 1976 to 1979. Midwestern, founded in the 1950s by Dr. Tom Malone, is an unaccredited Independent Fundamentalist Baptist (IFB) institution. Midwestern's unaccredited status meant that students did not have access to federal or state grant or loan programs. Most students worked a part-time or full-time job to pay for tuition. Dormitory students, of course, also had the added expense of room and board. While Midwestern had a rudimentary cafeteria that provided a light breakfast and lunch, dormitory students were not required to eat there. Most dorm residents ate a combination of fast food and boxed/canned food. The dormitory had a kitchen with a microwave and a few tables. Every afternoon and evening, weird wafting smells circulated through the dormitory as students tried to "cook" their meals. I still have fond memories of the time my fiancée, who is now my wife, decided to surprise me with a microwave-cooked meal of liver. Needless to say, the liver was inedible. Students who worked at local fast food restaurants would often bring home throw-aways to either eat or give to their friends. The dormitory did not have refrigerators, so in the wintertime, these throw-aways would often be stored — for days on end — outside the dorm in a snowbank. This crude form of refrigeration would allow students to "safely" eat three-day-old McDonald's hamburgers. Ah, the good old days.
I worked a number of jobs while a student at Midwestern. One such job was working for Orchard Lake Cleaners — a now-closed commercial drycleaner and laundry. Each afternoon after classes I would load laundered uniforms, towels, and dust mops into a Ford F350 box delivery truck and make deliveries to Detroit homes and businesses. The man who operated the cleaners was an alcoholic. It was not uncommon for me to come back from my deliveries to find him passed out, head on desk, and a partially emptied bottle of booze nearby. More than once I had to wake him up so he could pay me my under-the-table wages for the week. As will become clear later in this story, this job proved to be quite exciting and dangerous.
Every day, I would load up the items for that day and head for Detroit to make deliveries. Some were made to homes, others to businesses. I've often wondered if there was more to my deliveries than just laundry. Some of the businesses I delivered to were in seedy parts of Detroit. One day, as I pulled in to a downtown business to make a delivery, I noticed a man and a woman having sex in the backseat of a car. Another time, at the same location, I walked in on some sort of shakedown. I knew that I was at the wrong place at the wrong time, so I quickly shut the door and went back to the truck, leaving the order undelivered.
One day, I was driving down a Detroit city street on my way to my next delivery when a car turned on the one-way street and headed right toward me in the wrong direction. I successfully maneuvered the truck to avoid hitting the car head-on, but in doing so I clipped the mirrors off of several parked cars. I reported the accident to my boss, thinking that he would praise me for my astute driving skills. After all, I avoided an accident that would've likely totaled the truck. What I didn't know is that there was no insurance on the truck. Needless to say, my boss was quite angry with me and wondered if perhaps he should get someone else to drive the truck.
Several days later, I was driving down one of Detroit's many freeways and I noticed in the distance that several semi-trucks were parked along the berm. Before I could slow down, I heard and felt a large BAM! on the top of the truck cab. What the heck (Baptist for Hell)! I thought, as I quickly put on the brakes and pulled the truck to the berm. I got out of the truck and hopped up on the front bumper to see what had hit the truck. Not only was there a huge dent in the cab, there was also a gash in the exterior metal face of the box. As I surveyed the damage, a beat-up old car pulled in back of the truck and out jumped two white hippie-looking men. They asked me what happened, and then proceeded to tell me that they were undercover Detroit cops. They were working nearby when they noticed a group of teenagers throwing cement blocks from the overpass to the roadway below. The semi-trucks ahead of me had caught the blocks in the windshield, causing physical injury to one of the drivers. I was lucky that the block missed my windshield and hit the top of the cab instead. I am sure, at the time, that I thanked Jesus for watching out for me. Cue up Jesus Take the Wheel, right? I now know that I could have been seriously harmed or killed if the block had hit the windshield. Thrown a second sooner, the block would have smashed into the windshield. Who knows what might have happened next.
Returning to the safe confines of the Orchard Lake Cleaners parking lot, I went into the office and told my boss that my truck driving days were over. Better to mindlessly run a machine at a factory than dodge criminals and concrete blocks. Several years later, someone dropped a bowling ball off an interstate overpass, instantly killing a woman. One second, often the difference between life and death. One second, and the life of Bruce Gerencser might have ended at the age of 19 on a Detroit freeway.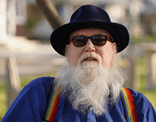 Bruce Gerencser, 65, lives in rural Northwest Ohio with his wife of 44 years. He and his wife have six grown children and thirteen grandchildren. Bruce pastored Evangelical churches for twenty-five years in Ohio, Texas, and Michigan. Bruce left the ministry in 2005, and in 2008 he left Christianity. Bruce is now a humanist and an atheist.
Connect with me on social media:
You can email Bruce via the Contact Form.
Your comments are welcome and appreciated. All first-time comments are moderated. Please read the commenting rules before commenting.