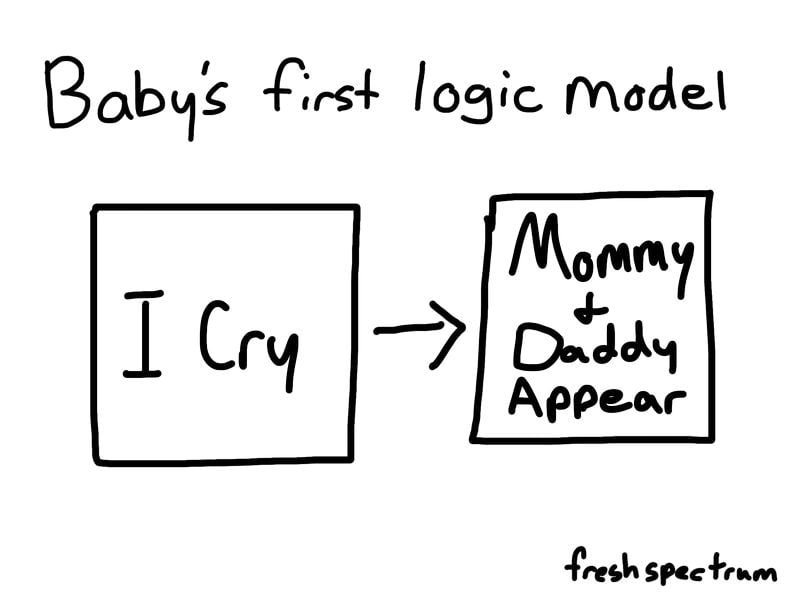 Yesterday, I went to Amazon to look for books on introductory logic. My understanding of formal logic is quite piecemeal, so I thought I would try to educate myself on the subject. Imagine my surprise when I found out that many of the books listed on the first page at Amazon were written by Evangelical authors. Or they were expensive college textbooks. Bummer, right?
While it is possible for Evangelical authors to give an overview of logic, forgive me for not wanting to give my money to Fundamentalist creationist Jason Lisle and other Evangelical authors. When Tim Challies is recommending a book or an Evangelical homeschooling leader thinks a book is essential for students, I am not inclined to buy such books.
So, I thought I would turn to the readers of this blog and ask for logic book recommendations. I am NOT looking for heavy tomes. I want books I can read and understand, and then pass off to my wife or children when I am done.
Please leave your suggestions in the comment section; that is if I have any logical readers. 🙂
Thank you for your help.
Bruce Gerencser, 63, lives in rural Northwest Ohio with his wife of 42 years. He and his wife have six grown children and thirteen awesome grandchildren. Bruce pastored Evangelical churches for twenty-five years in Ohio, Texas, and Michigan. Bruce left the ministry in 2005, and in 2008 he left Christianity. Bruce is now a humanist and an atheist. For more information about Bruce, please read the About page.
Are you on Social Media?
Follow Bruce on Facebook and Twitter.
Thank you for reading this post. Please share your thoughts in the comment section. If you are a first-time commenter, please read the commenting policy before wowing readers with your words. All first-time comments are moderated. If you would like to contact Bruce directly, please use the contact form to do so. Donations are always appreciated. Donations on a monthly basis can be made through Patreon. One-time donations can be made through PayPal.