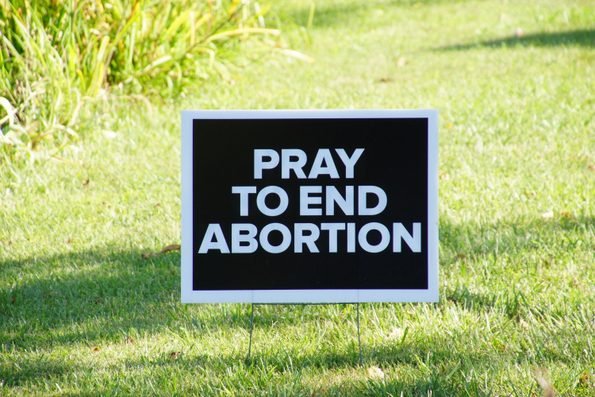 Repost from 2015-2016. Edited, updated, and corrected.
Tens of millions of Christians, Evangelicals, Catholics, and Mormons are praying for the end of the "murderous" practice of abortion, yet fetuses continue to be aborted. Surely, millions of prayers from millions of Christians would get God's attention, yes? Why is God ignoring these prayers? If God is pro-life, why doesn't he do anything to stop abortion? If God is all-knowing, he knows who is going to have an abortion. If God is all-powerful, he has the capability to stop abortion. Millions of prayers are prayed by millions of Christians every day to an all-knowing, all-powerful God, yet abortion doctors continue to perform abortion procedures. Why?
It's been almost fifty years since the U.S. Supreme Court legalized abortion, and despite non-stop attempts by right-wing Christians to force Planned Parenthood and other abortion clinics out of business, women continue to have abortions. Billions upon billions of prayers have been uttered, yet abortion continues unabated. Pro-life yard signs. Pro-life billboards. Pro-life newspaper ads. Pro-life websites. Pro-life videos. Pro-life pickets. Pro-life marches. Pro-life sermons. Pro-life laws. Pro-life politicians. Yet, women continue to have abortions.
Based on the evidence at hand, God is either dead, not listening, or is pro-choice. Christians claim that the one true God is the Bible God, and that they are God's chosen people, yet he has turned a deaf ear to their prayers. If abortion is the abomination Christians say it is and God does nothing about it, doesn't this mean that he is either dead, powerless, or indifferent? Perhaps it is time for Christians to accept the fact that their God is like Baal in 1 Kings 18. Elijah, when challenging the prophets of Baal to a God-duel, had this to say about Baal:
 And it came to pass at noon, that Elijah mocked them, and said, Cry aloud: for he is a god; either he is talking, or he is pursuing, or he is in a journey, or peradventure he sleepeth, and must be awaked.
Perhaps the reason the Christian God hasn't answered the earnest pleadings of pro-life Christians is that he is on vacation, sleeping, or taking a shit. Or perhaps the Christian God is a fiction, and the only way to put an end to abortion is to work to make abortion safe, legal, and rare. Instead of waiting for God to do something, perhaps pro-lifers should embrace policies that drastically reduce the need for abortion. Instead of demonizing those of us who are pro-choice, how about working with us to make sure that teenagers and young adults have comprehensive sex education and access to free birth control?  How about making sure every woman in the United States has free access to birth control, thus eliminating the need for abortion? Or, you could just keep uttering prayers that make absolutely no difference.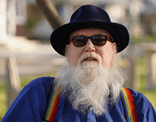 Bruce Gerencser, 65, lives in rural Northwest Ohio with his wife of 44 years. He and his wife have six grown children and thirteen grandchildren. Bruce pastored Evangelical churches for twenty-five years in Ohio, Texas, and Michigan. Bruce left the ministry in 2005, and in 2008 he left Christianity. Bruce is now a humanist and an atheist.
Connect with me on social media:
You can email Bruce via the Contact Form.
Your comments are welcome and appreciated. All first-time comments are moderated. Please read the commenting rules before commenting.