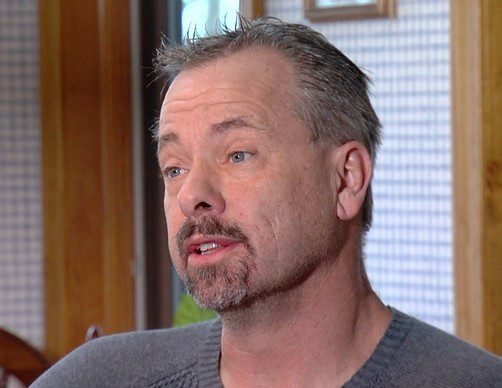 The Black Collar Crime Series relies on public news stories and publicly available information for its content. If any incorrect information is found, please contact Bruce Gerencser. Nothing in this post should be construed as an accusation of guilt. Those accused of crimes are innocent until proven guilty.
Wayne Aarum, a former senior high minister at The Chapel at Crosspoint in Getzville, New York, current pastor of First Baptist Church in Arcade, New York, and the operator of Circle C Ranch youth camp in Delevan, New York, stands accused of sexually assaulting at least twenty-one girls in the 1990s.
According to a report released by Ministry Safe, Aarum engaged in the following illicit activities:
-stroking legs (outside clothing and on bare skin)

-stroking genital area- outside clothing

-touching vaginal area- outside clothing (in shorts or jeans)

-touching, rubbing and stroking breasts, outside clothing

-stroking labia, outside clothing

-stroking from hips to breasts, clothed, on the side of the body

-touching legs and knees

-hand placed on upper thigh

-pressing penis into back of girl (hugging from behind)

-rubbing penis repeatedly in a girl's presence

-extended hug of a partially dressed girl"
Other alleged inappropriate behaviors are mentioned in the report.
The report stated that 27 people came forward to corroborate some of the alleged behaviors, including "hand rubbing inside of thigh…failing to honor preference NOT to be touched" and "meeting 1/1 with girls late into the night."

Leaders at The Chapel said they, through MinistrySafe, also reported the allegations to law enforcement.
The Chapel at Crosspoint released a statement, which you can read here.
Aarum denies the accusations leveled against him. When asked if he had ever touched anyone inappropriately, Aarum replied:
No. I have zero recollection of that. I can honestly say no.
"I still don't know, although they [the church and the victims] have accused me and pretty much condemned me, I don't know what I'm accused of. We've asked for any information they can give us . . . they've given us nothing.
In classic "stand by your man" fashion, Daryl DeKalb, a board member at Circle C Ranch, said the accusations against Aarum were bogus:
There is absolutely no credibility to any of these things. I worked in the ministry, my wife and I have worked in this ministry, all of those same years that they're talking about. We never saw anything even approaching this.

It's all lightweight stuff they're bringing up anyway. It's common for women as they get along in life…to see how their lives are not going well and when they sit down, like with a social worker…and they start hearing stuff from a social worker that says to them, 'Well, have you ever had something in your life where maybe this is set off, the condition that you're in now?' I mean, none of these women had any complaints at all until they were contacted by this group and suggestions were made to them.
According to DeKalb, putting your hands on the genitals and breasts of teen girls is "lightweight stuff." Makes one wonder what kind of man DeKalb really is. Instead of, at the very least, withholding judgment until the alleged crimes have been investigated, DeKalb says he didn't see the crimes happen, so he's sure Aarum is innocent of all charges; that the accusations are just a smokescreen meant to cover up an attempt to take over the camp.
Several news reports say that Aarum may not face criminal persecution for his alleged crimes due to the statute of limitations running out.
Bruce Gerencser, 66, lives in rural Northwest Ohio with his wife of 45 years. He and his wife have six grown children and thirteen grandchildren. Bruce pastored Evangelical churches for twenty-five years in Ohio, Texas, and Michigan. Bruce left the ministry in 2005, and in 2008 he left Christianity. Bruce is now a humanist and an atheist.
Connect with me on social media:
Your comments are welcome and appreciated. All first-time comments are moderated. Please read the commenting rules before commenting.
You can email Bruce via the Contact Form.