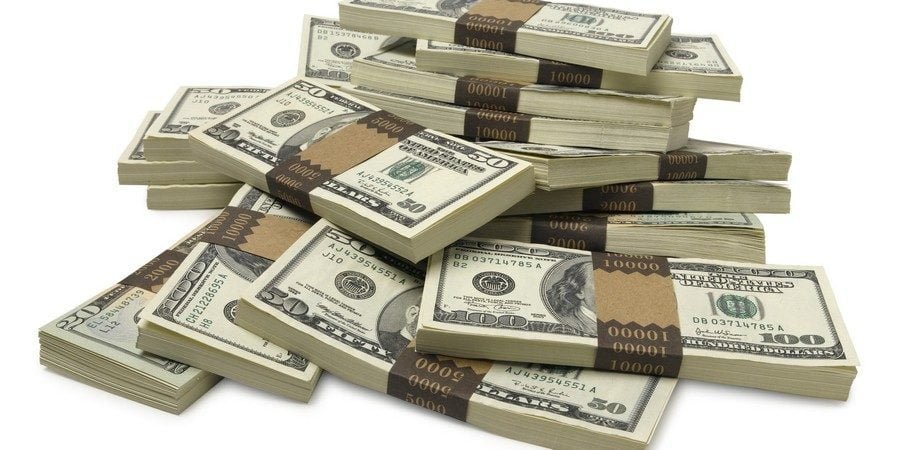 A Christian woman by the name of Merry Lily Bradley sent me the following email over the weekend:
It is notable that you are still peddling your beliefs and welcoming donations, just like so many Christian preachers. You are cashing-in on so-called knowledge.


Jesus did not save the lost in order to line your pockets, give you business, and build your prestige as a great garu [sic].
Normally, I ignore such comments or tell the person to fuck off. However, today I thought I would respond to Bradley's uncharitable comments. In the United States alone, there are 380,000 churches, most of them funded through collections and donations. Many of these congregations are pastored by men and women who either earn a full-time or part-time living from their churches. They directly benefit from preaching the gospel and teaching the Bible. Yet, if an Evangelical-pastor-turned-atheist makes money off telling his story and critiquing Evangelicalism, somehow it's "cashing in."
Bradley is implying that it is inappropriate for me to earn income from this blog. Doesn't the Bible says that the "laborer is worthy of his hire?" Why is remunerated pastoral labor okay, but not mine?
I have been blogging since 2007. I have never one time pleaded or begged for money — as Evangelical preachers often do. I have never threatened to stop writing if readers don't shower me with donations. The extent of my fundraising is the Patreon and PayPal links on the sidebar and at the bottom of each post. If people are inclined to donate, fine; if not, I plan to keep on writing, regardless. When I started blogging almost fourteen years ago, I determined that I would pay all the costs associated for operating this site. This remains true today.
In 2020, this site generated $2,800. Hosting and domain expenses through Flywheel and Name Cheap totaled $1,300, leaving me an income before taxes of $1,500 ($29 a week). I also have to pay federal income tax, social security tax, Ohio income tax, Ohio school tax, and local income tax on the money earned after expenses.
As you can see, I am fabulously rich from blogging. But let's assume that I was making a full-time living from my writing. Why is that wrong, or in some way unethical or immoral? Why does Bradley and other Christians like her condemn me for doing what takes place in their churches every Sunday?
Bradley's second paragraph is incoherent to me. Jesus' atonement on the cross doesn't have anything to do with my writing, save when I mention it from time to time. Wouldn't it be pastors, evangelists, and missionaries who are profiting from Jesus' death; that it is preachers who are lining their pockets and becoming famous thanks to Jesus?
Perhaps Bradley is upset because she thinks I am "famous" or that some readers view me as a "garu." On the latter, I can assure you that I am not, in any way, a guru. People don't hang on my every word. All I am is one man with a story to tell. That my writing resonates with an increasing number of people is not my fault. Most writers I know want as many people as possible to read their work. That I have been "blessed" with a widely read blog is encouraging and certainly motivates me to continue writing. The more eyes that are reading this blog, the better. Whether this one day makes me "famous" remains to be seen. Sure, I am well-known in some atheist or Christian circles, but I am no Sam Harris, Bart Ehrman, or Matt Dillahunty. I am content to be who and what I am. If wealth and fame come my way, so be it.
Bruce Gerencser, 63, lives in rural Northwest Ohio with his wife of 42 years. He and his wife have six grown children and thirteen awesome grandchildren. Bruce pastored Evangelical churches for twenty-five years in Ohio, Texas, and Michigan. Bruce left the ministry in 2005, and in 2008 he left Christianity. Bruce is now a humanist and an atheist. For more information about Bruce, please read the About page.
Thank you for reading this post. Please share your thoughts in the comment section. If you are a first-time commenter, please read the commenting policy before wowing readers with your words. All first-time comments are moderated. If you would like to contact Bruce directly, please use the contact form to do so. Donations are always appreciated. Donations on a monthly basis can be made through Patreon. One-time donations can be made through PayPal.