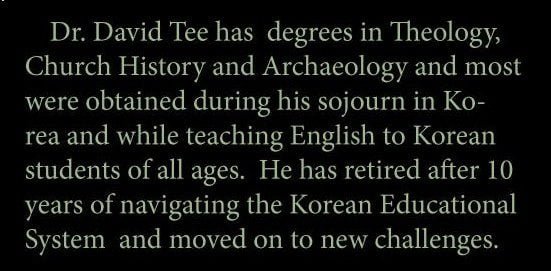 In response to my post, Twenty-One Things You Might Not Know About Evangelical Churches and Pastors, "Dr." David Tee — not his real name — had this to say about me:
When you read through the list, the first thing that comes to mind is that the atheist is envious or jealous of the Church and its perks. One thing he forgets is that those items are all legal and for the most part, not sought out by the church.
I am "envious or jealous of the Evangelical churches and their perks?" Really? What evidence does Tee have for this claim? None. Why would I be envious or jealous of Evangelical churches and their pastors? If I chose to do so, I could start an Evangelical church today, claim I am a "Dr" (I am still ordained), and start holding services on Sunday. Every dime collected on that Sunday and every Sunday after that would be tax-free. The only reason I don't do this is that I have integrity.
I see nothing within Evangelicalism to envy. I have no remorse or buyer's regret over leaving the ministry and leaving Christianity. Neither does my wife, neither do most of my children. Polly and I wouldn't start attending an Evangelical church even if it PAID us to do so. Once free of prison, why would I ever want to return? No thanks.
Tee continues to use my writing for his blog without mentioning me by name. At least he linked to the aforementioned article. If Tee really wants more people to read his Fundamentalist screeds, he should mention me by name. I am, after all, the name draw, not "Dr." David Tee. Besides, if you are going to criticize or critique someone publicly, you should mention that person by name. It's the right thing to do, Mr. T.
Here's the irony I see in Tee's comment. My post was simply a list of twenty-one facts about Evangelical churches and pastors. Not my opinions, just facts. Tee did not criticize one word of my post. How could he? Everything I wrote was factual. Instead, Tee decides to attack my character. What is it with Fundamentalists who can't play well with others, who go after someone's character instead of engaging their ideas? One need only read what Tee wrote about Ravi Zacharias' victims to see character assassination put into practice.
Previous articles about David Tee:
NO COMMENT: When Science and the Bible Conflict, Bible Right, Science Wrong
Christians Say the Darnedest Things: Secular Scientists are Con Men
Bruce Gerencser, 66, lives in rural Northwest Ohio with his wife of 45 years. He and his wife have six grown children and thirteen grandchildren. Bruce pastored Evangelical churches for twenty-five years in Ohio, Texas, and Michigan. Bruce left the ministry in 2005, and in 2008 he left Christianity. Bruce is now a humanist and an atheist.
Connect with me on social media:
Your comments are welcome and appreciated. All first-time comments are moderated. Please read the commenting rules before commenting.
You can email Bruce via the Contact Form.