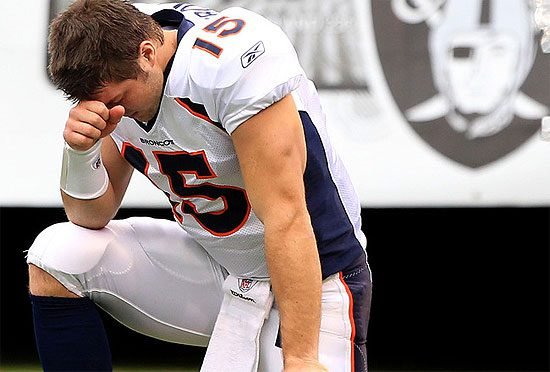 Dear Human Worms,
You are NOTHING! It's all about me. I am your King, Lord, Sovereign, and Master. Nothing happens that escapes my eye. I hear, see, and know everything. I am the one who gives you the ability to breathe and move your limbs. I am the one who is in control of every aspect of your lives. I am the puppet master of the universe. I spoke the universe into existence, and I alone have the power to give and take life. Get it into your head, worm — it's all about me, me, me!
Now, grovel before me, worm.
God
Millions of Christians believe that what I have written above accurately portrays God and their subservience to him. Simply put, with one voice, these worms cry, You are everything, oh Lord, and I am n-o-t-h-i-n-g. Each and every day, countless Christians do good works, yet, if they are true to the teachings of the Bible, these do-gooders never take credit for their acts of love, kindness, and compassion — or touchdowns, winning baskets, or walk-off home runs. No matter how much effort and time Christians put into helping others, they must never, ever take the credit. If they do, they are reminded by their pastors that the Bible says, without me [God] ye can do nothing. God is everything, everything, everything. Christians are nothing, nothing, nothing.
Why then, do Christians do things such as tell their pastors, great sermon, applaud when singing groups or soloists finish their songs, clap when church children perform, and thank others for doing a good job? Why then, do churches advertise the name of their pastors? Why do churches praise the hard work of Sunday school teachers, missionaries, youth leaders, and junior church workers? Why do churches put "IN MEMORY OF . . . " plates/labels on things, reminding everyone of who gave the money for this or that item/project? Shouldn't imprints of human effort be stripped away, and God alone be given all the praise, honor, and glory?
The truth is, Christians love receiving the approbation of others as much as the rest of us do. I am a big believer in giving credit to whom credit is due. I appreciate it when people thank me for the work I do on this blog. Their support helps spur me on, whether it is financial support or a short email or text that lets me know they appreciate my writing. When people do well, we should praise them. I know I don't do it enough.
My children have turned out to be good people. They aren't perfect, but neither is their father. My oldest son is a manager at large manufacturing concern, as is my youngest son. Son number two is the senior network administrator for a local wireless internet provider and phone company. Son number three is a service writer and mechanic at an automobile repair shop. My youngest daughter is a barista, works at a local hospital, and is pursuing a post-graduate degree in psychology (all while chasing two of my grandsons around the house). I am proud of the people they have become.
Twenty-four years ago, Polly started working in the auxiliary services department for a large manufacturing business. We moved away from Northwest Ohio several times, yet each time we returned, Polly's previous employer immediately offered her a job. She is now a manager. If you had asked me twenty-four years ago whether Polly was supervisor material, I would have laughed and said "no." Yet, here she is, supervising two shifts, and, by all accounts, doing a great job.
My children and wife have one trait in common: they are all hard workers. When Polly and I first married, our meals consisted of whatever came from boxes or cans. Today, Polly is an excellent — dare I say superb — scratch chef. Several years ago, unbeknownst to Polly, I ordered her an immersion mixer. When it arrived, her glee was a sight to behold. Why, if I didn't know any better, I would have thought that I bought her a vibrator with a lifetime supply of batteries. 🙂
As many of you know, Carolyn — my other wife, as she is fondly called — edits my writing. While I am a better writer than I was five years ago, there are days when my writing, due to fatigue, pain, or entrenched bad habits, can still be a pain in the ass to edit. While she tells me it is not necessary, I thank my editor from time to time. Why? Because I appreciate her hard work.
Yes, many people are lazy slackers whose goal in life is to do as little work as possible. These workers tend to be the people whom we complain about on social media. Sadly, some people just don't care. But others do. When cashiers, waitresses, restaurant workers, and customer service representatives — to name a few — do a great job, I try my best to say thanks. If they are wearing a name tag, I address them by their name. It takes all of two seconds for me to do this, yet it reminds those serving me that I appreciate their efforts.
And that's the point of this post. Why should a narcissistic, demanding employer — God — receive praise for that which he did not do?  Everything you and I do today, tomorrow, and until we end up ashes in urns is because of our own hard work and effort. Granted, none of us got to where we are today without the help of others (thanks, Mom!). Hillary Clinton is right: it takes a village to raise a child. My life is the sum of all those who have touched and helped me in some way. It is important that I recognize this lest I turn into Donald Trump — a self-serving, self-aggrandizing narcissist. I would not be where I am today without the help of others. When I write the acknowledgment pages for my book, I will rightly thank all those who helped me along the way. But, none of them will expect me to grovel at their feet, giving all the praise, honor, and glory to them. Only in the Christian (and Islamic) world are people expected to die to self and give God the praise that should be theirs.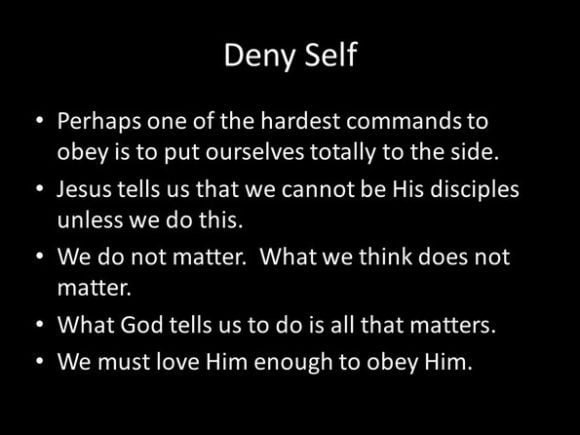 Is it any surprise, then, that many Christians have poor/no self-esteem? I know it has taken Polly and me many years to regain any sort of respect for self. Hammered by a lifetime of preaching meant to destroy self-worth, is it any wonder that, to this day, we have a hard time accepting praise from others? Our lives were swallowed whole by God's absolute claim on our lives. We were called on to be bondservants (slaves) of the most high God. We worked seven days a week, from early morning hours to late at night — never once expecting the praise of others. We do it for you, Jesus, we said to the ceiling, believing that none of our good works would have been possible without God. Even when people broke with protocol and threw some praise our way, we quickly deflected it, throwing it back to God. We are just his humble servants, we told those who thanked us. Without him, we are nothing.
If I have learned anything post-Jesus, it is that without "him" I have come to understand that I am someone who is deserving of the approbation of others. I have worth and value. I matter to my wife, children, and grandchildren. I matter to my friends and extended family. And yes, I matter to many of the readers of this blog. And I can say the same about those who have positively touched my life. We matter, not because of God, but because we are fellow travelers on the road of life. While we are all headed for the same destination — a soylent green factory — how much better and more fulfilling is our journey having people by our side.
How about you? Were you taught that all praise, glory, and honor belonged to God? How did these teachings affect your view of self? What have you done to regain a healthy view of self? Do you still have a hard time accepting praise from others? Please share your thoughts in the comment section.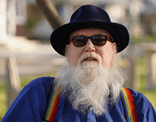 Bruce Gerencser, 64, lives in rural Northwest Ohio with his wife of 43 years. He and his wife have six grown children and thirteen grandchildren. Bruce pastored Evangelical churches for twenty-five years in Ohio, Texas, and Michigan. Bruce left the ministry in 2005, and in 2008 he left Christianity. Bruce is now a humanist and an atheist.
You can contact Bruce via email, Facebook, Twitter, or YouTube.
Your comments are welcome and appreciated. All first-time comments are moderated. Please read the commenting rules before commenting.