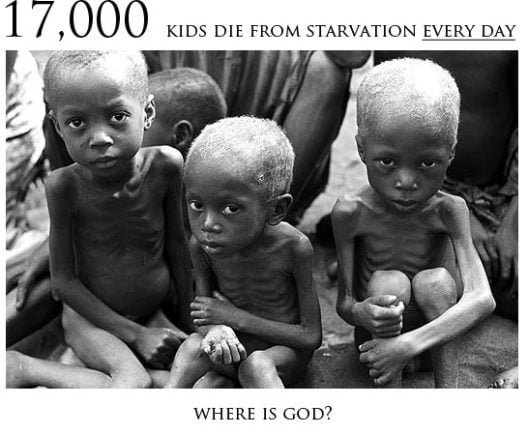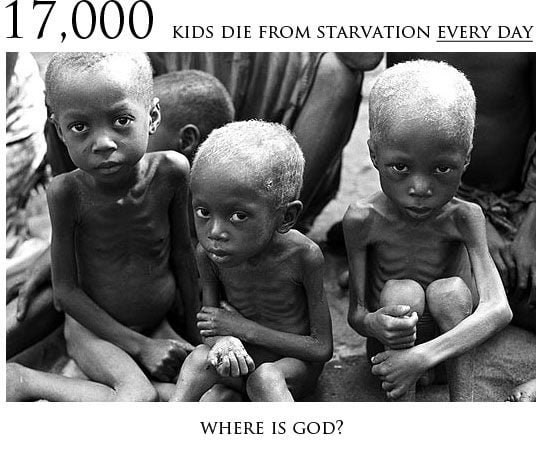 Repost from 2015-2016. Edited, updated, and corrected.
Spend time on Sundays at Evangelical churches and you will hear all sorts of talk about how God is intimately involved in our lives. God is everywhere, Evangelicals say, and he knows everything. Not only is God omnipresent and omniscient, he is also omnipotent! God holds the universe in the palm of his hand, Evangelical preachers say. God is the Kings of Kings, Lord of Lords, the supreme potentate of heaven and earth. He is, as Calvinists love to say, sovereign. In other words, God is in control of e-v-e-r-y-t-h-i-n-g. No thought, word, or deed escapes his notice. No matter where humans travel — be it to the farthest reaches of the universe or the depths of the oceans — they can not escape God. God is the king of voyeurs, his eyes peering into the darkest corners of human existence.
This God of the Evangelicals must be one busy deity. Knowing everything, including what will happen in the future, God surely acts in ways to lessen suffering, pain, loss, and death, right? Certainly, there is ample evidence for the Evangelical God's involvement in the smallest details of life, right? While Evangelicals will certainly answer YES! to these questions, when pressed for objective, verifiable evidence for such claims, they quickly retreat to their houses of faith and claims that God's ways are not our ways.
Theodicy — the branch of theology that defends (or attempts to defend) God's goodness and justice in the face of the existence of evil and suffering — continues to be a big problem for Evangelicals. The more apologists attempt to defend God in light of evil and suffering, pain, and death, the less people think God is good. All people have to do is read the newspaper to realize that IF God is the powerful deity Evangelicals say he is, then he is a horrible being who delights in unfeigned worship while doing nothing as countless men, women, and children face untold agony and death.
One of the marks of psychopathy is a lack of empathy. God can, if he chooses, put an end to suffering. Yet, he does, by all accounts, absolutely nothing. In 2008, New Testament scholar Dr. Bart Ehrman wrote a book titled God's Problem: How the Bible Fails to Answer Our Most Important Question — Why We Suffer. Ehrman had this to say about why he wrote the book:
For most of my life I was a devout Christian, believing in God, trusting in Christ for salvation, knowing that God was actively involved in this world. During my young adulthood, I was an evangelical, with a firm belief in the Bible as the inspired and inerrant word of God. During those years I had fairly simple but commonly held views about how there can be so much pain and misery in the world. God had given us free will (we weren't programmed like robots), but since we were free to do good we were also free to do evil—hence the Holocaust, the genocide in Cambodia, and so on. To be sure, this view did not explain all evil in the world, but a good deal of suffering was a mystery and in the end, God would make right all that was wrong.

….

Suffering increasingly became a problem for me and my faith. How can one explain all the pain and misery in the world if God—the creator and redeemer of all—is sovereign over it, exercising his will both on the grand scheme and in the daily workings of our lives? Why, I asked, is there such rampant starvation in the world? Why are there droughts, epidemics, hurricanes, and earthquakes? If God answers prayer, why didn't he answer the prayers of the faithful Jews during the Holocaust? Or of the faithful Christians who also suffered torment and death at the hands of the Nazis? If God is concerned to answer my little prayers about my daily life, why didn't he answer my and others' big prayers when millions were being slaughtered by the Khmer Rouge in Cambodia, when a mudslide killed 30,000 Columbians in their sleep, in a matter of minutes, when disasters of all kinds caused by humans and by nature happened in the world?

….

Eventually, while still a Christian thinker, I came to believe that God himself is deeply concerned with suffering and intimately involved with it. The Christian message, for me, at the time, was that Jesus Christ is the revelation of God to us humans, and that in Jesus we can see how God deals with the world and relates to it. He relates to it, I thought, not by conquering it but by suffering for it. Jesus was not set on a throne in Jerusalem to rule over the Kingdom of God. He was crucified by the Romans, suffering a painful, excruciating, and humiliating death for us. What is God like? He is a God who suffers. The way he deals with suffering is by suffering both for us and alongside us.

….

About nine or ten years ago I came to realize that I simply no longer believed the Christian message. A large part of my movement away from the faith was driven by my concern for suffering. I simply no longer could hold to the view—which I took to be essential to Christian faith—that God was active in the world, that he answered prayer, that he intervened on behalf of his faithful, that he brought salvation in the past and that in the future, eventually in the coming eschaton, he would set to rights all that was wrong, that he would vindicate his name and his people and bring in a good kingdom (either at our deaths or here on earth in a future utopian existence).

We live in a world in which a child dies every five seconds of starvation. Every five seconds. Every minute there are twenty-five people who die because they do not have clean water to drink. Every hour 700 people die of malaria. Where is God in all this? We live in a world in which earthquakes in the Himalayas kill 50,000 people and leave 3 million without shelter in the face of oncoming winter. We live in a world where a hurricane destroys New Orleans. Where a tsunami kills 300,000 people in one fell swoop. Where millions of children are born with horrible birth defects. And where is God? To say that he eventually will make right all that is wrong seems to me, now, to be pure wishful thinking.
Ehrman states in God's Problem: How the Bible Fails to Answer Our Most Important Question — Why We Suffer:
Eventually, though, I felt compelled to leave Christianity altogether. I did not go easily. On the contrary, I left kicking and screaming, wanting desperately to hold on to the faith I had known since childhood and had come to know intimately from my teenaged years onward. But I came to a point where I could no longer believe. It's a very long story, but the short version is this: I realized that I could no longer reconcile the claims of faith with the facts of life. In particular, I could no longer explain how there can be a good and all-powerful God actively involved with this world, given the state of things. For many people who inhabit this planet, life is a cesspool of misery and suffering. I came to a point where I simply could not believe that there is a good and kindly disposed Ruler who is in charge of it.

The problem of suffering became for me the problem of faith. After many years of grappling with the problem, trying to explain it, thinking through the explanations that others have offered—some of them pat answers charming for their simplicity, others highly sophisticated and nuanced reflections of serious philosophers and theologians—after thinking about the alleged answers and continuing to wrestle with the problem, about nine or ten years ago I finally admitted defeat, came to realize that I could no longer believe in the God of my tradition, and acknowledged that I was an agnostic: I don't "know" if there is a God; but I think that if there is one, he certainly isn't the one proclaimed by the Judeo-Christian tradition, the one who is actively and powerfully involved in this world. And so I stopped going to church.
For most Evangelicals-turned-atheists, the issue of suffering looms large in their decisions to leave Christianity. When I am asked why I left Christianity, I usually point to the intellectual problems I have with Christian theology and practice. In particular, I call attention to the unsupportable notion that the Protestant Bible is the inerrant and infallible word of God. I generally avoid discussions about suffering and death because such engagements usually end with Evangelicals apologists telling me that the REAL reason I am no longer a Christian is the personal pain and suffering I deal with each and every day of my life. Bruce, you are just mad that God didn't heal you, Evangelicals say. So, you quit on God, all because he wouldn't do what you wanted him to do — heal you.
While there was a time when I would bristle at such claims, I now admit that God's indifference towards not only the suffering of family, friends, and parishioners, but also my own suffering played a pertinent part in my deconverson. It was not THE reason, but certainly one of the reasons I was no longer was willing to believe in the Christian God's existence. The Bible speaks of a Jesus who healed the sick, blind, and deaf, fed the hungry, and raised the dead. Surely, if, as the Bible says, Jesus is the same yesterday, today, and forever, why is there so much suffering in the world? What better way for God to reveal himself to us than to heal the sick and feed the hungry. I am aware of all the Evangelical apologetical arguments that are used to justify God's indifference, so don't bother, but the fact remains that most suffering goes unrequited. As Bart Ehrman mentioned above, untold suffering will happen today and, come tomorrow and every other day after that, pain, sickness, and incalculable loss will test and try countless people. In fact, few of us get through this life without facing things that can and do turn our lives into piles of ashes. Despite prayers and voices crying to God for help, the triune God of the Bible acts as if he lives in an area where there is no cellphone service. Christians and non-Christians alike cry to the heavens, pleading and begging its inhabitants to help them, yet all they hear is deafening silence.
Let me conclude this post with two news stories that amply illustrate the indifference of God.
On August 6, 2016, in an apparent murder-suicide, a Pennsylvanian husband or wife murdered their spouse and three children before committing suicide. CBS News reports:
A Pennsylvania couple who were featured in news stories about their difficulties getting medication for their youngest daughter who had a heart transplant were found shot to death in their home along with their three children.

Prosecutor John Adams says an apparent "murder/suicide" note was found in the family's Sinking Spring home Saturday. Police found a handgun near one of the adults. They didn't say who they believe was the shooter.

Officials say the parents had had "domestic issues." Police had gone to the home to check on the family after a call from a concerned relative who said the mom did not show up for a pre-arranged lunch date.

The victims were identified as 40-year-old Mark Short Sr., 33-year-old Megan Short; 8-year-old Lianna, 5-year-old Mark Jr., and 2-year-old Willow.

….

Willow had undergone a heart transplant as a baby. Her family had been featured in articles in The Reading Eagle in 2014 and The New York Times in 2015 about her condition and the family's difficulties obtaining anti-rejection medication for her.

….

Once inside the home, officers discovered the family's deceased bodies and a deceased dog in the living room area of the residence. A handgun was discovered near one of the deceased adults.
On July 31, 2016, a young couple with three children was headed to Palmer Lake, Colorado, "for a five-week session on learning a language and assimilating into another culture" when a semi-truck rammed the rear of their minivan, killing all of them. The Omaha-Herald reports:
The semitrailer truck driver involved in a crash that claimed six lives on Interstate 80 was "inattentive and distracted by outside influences" when he rammed into a minivan "at a high rate of speed," a Nebraska State Patrol trooper said in an arrest affidavit.

The driver, Tony Weekly Jr., 53, of Baker, Florida, was charged in Keith County Court on Tuesday with five counts of felony motor vehicle homicide — one for each member of the St. Paul, Minnesota, family who died Sunday in the fiery crash four miles west of Brule's I-80 interchange — and a single misdemeanor count of reckless driving.

….

Witnesses said Weekly's truck "did not slow down until hitting the first vehicle," Trooper Darrell Crawford said in the arrest affidavit.

That vehicle was the minivan carrying the Pals family of Minnesota. Jamison and Kathryne Pals and their three children died as a direct result of the initial impact," Crawford said. Before coming to rest, the vehicles' forward momentum pushed them into a Plymouth minivan driven by Sullivan, then a Nissan sport utility vehicle and finally a Ford van.

Killed Sunday were: Jamison and Kathryne Pals, both 29, and their children, Ezra, 3; Violet, almost 2; and 2½-month-old Calvin.

….

The Palses intended to serve as long-term missionaries in Nagoya, Japan. They were headed to Palmer Lake, Colorado, for a five-week session on learning a language and assimilating into another culture, said Dennis Vogan, vice president of personnel development of the ministry organization WorldVenture.

"The Palses fit perfectly within our organization," Vogan said. The missionaries in Japan "were thrilled and looking so forward to their coming," he said.

The Palses had raised enough money to fund their mission work, which was to start in October, he said.

Rick Pals, Jamison's father, said Tuesday that funeral services would be held at Jamison and Kathryne's church, Bethlehem Baptist Church in Minneapolis. He said the families of Jamison and Kathryne "have been very touched" by the "outpouring of sincere support" they have received.

….

Jamison Pals worked for just over three years as a grant writer for Feed My Starving Children. The Christian nonprofit based in Eagan, Minnesota, sends meals specially formulated for malnourished children to orphanages, schools, clinics and feeding programs around the world.

Andy Carr, the group's vice president of marketing and development, said Jamison and Kathryne Pals were "amazing people" and good friends.

"They were the most humble and selfless people that you could ever meet," he said. "In today's world where it's so much about me, me, me, it was never about them. It was always about others."
The first story is likely to be explained in Evangelical circles as an example of human depravity. Human sinfulness leads people to do awful things, Evangelicals say. If this couple had known Jesus, perhaps things would have turned out differently!
The second story is being portrayed as an example of the "mysteries" of God. We dare not question God's purpose and plan! Calvinist pastor John Piper attributes their deaths to the mysterious, unknown plan of the universe's sovereign God. Evangelicals must never ask why. God knows best!
In both of these horrific, mind-numbing tragedies, one thing is for certain: God stood by and did nothing. If God can't be counted on to rescue children and those who have devoted themselves to "serving" him, why should any of us bother to worship him? If God helps a young child through a heart transplant, only to later stand by twiddling his thumbs while this same girl is murdered, should we not at least question the actions of the compassionate, loving, kind God who promises never to leave or forsake us?
Evangelicals should not fault people such as myself when we conclude that their God is either a work of fiction or is simply not interested in what happens to us. I have concluded that there is no God, and that life can be cruel and hard. Disease, pain, hunger, violence, and death are very much a part of life, and all of us will likely be marred or broken by one or more of these things. Try as we might to escape suffering, it will track us down and arrest us, often sentencing us to lives of pain and agony. I wish things could be different, but they are what they are. All the prayers and religious pronouncements in the world won't change the fact that humans (and other animals) suffer. The best we can do is to work at reducing suffering and its effects. It is up to us to alleviate the suffering of others (and our own). Waiting on God accomplishes nothing. As the stories mentioned above make clear, God is nowhere to be found when it comes to things that matter.
Please read the comments. Wonderful examples of Evangelical/Bible gymnastics.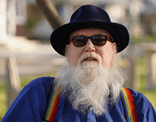 Bruce Gerencser, 65, lives in rural Northwest Ohio with his wife of 44 years. He and his wife have six grown children and thirteen grandchildren. Bruce pastored Evangelical churches for twenty-five years in Ohio, Texas, and Michigan. Bruce left the ministry in 2005, and in 2008 he left Christianity. Bruce is now a humanist and an atheist.
Connect with me on social media:
You can email Bruce via the Contact Form.
Your comments are welcome and appreciated. All first-time comments are moderated. Please read the commenting rules before commenting.