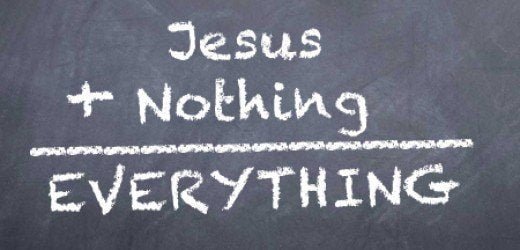 Many Christians take what I call a minimalist, reductionist approach to their faith. Perhaps you have run into such Christians. Ask them about their beliefs, and they respond, I am a "Jesus Plus Nothing" Christian! By saying this, such people avoid defending their beliefs, reducing Christianity to "Jesus." In their minds, Christianity is all about having a personal relationship with the Son of God. Me and Jesus, best friends forever!
Evangelicals, in particular, are under increasing pressure to defend their beliefs and practices. Thanks to the Internet, Evangelicals can no longer hide behind cliches such as "The Bible Says" or "Thus Saith the Lord." Not wanting or able to defend their beliefs, "Jesus Plus Nothing" Christians choose to focus on subjective claims such as personal testimonies of saving faith. However, are these believers really "Jesus Plus Nothing" Christians? Of course not.
The moment Christians say that they have a personal relationship with Jesus, they are making objective theological and historical claims. While such people try to avoid theological discussions, one can't say "Jesus Plus Nothing" without having foundational theological beliefs. Claiming to be a Christian requires accepting certain Biblical claims: the deity of Christ, the incarnation of Jesus, Jesus' virgin birth, Jesus' miracles, Jesus' death on the cross, Jesus' resurrection from the dead, Jesus' ascension into Heaven, and Jesus' promised return to earth someday. Can one be a Christian and not believe these things? Can one be a Christian without believing the Bible is to some degree or the other the Word of God?
It seems clear, at least to me, that it is intellectually and theologically impossible to be a "Jesus Plus Nothing" Christian. And I suspect that believers who claim to be "Jesus Plus Nothing" Christians know that there is more to their faith than making a minimalist claim about Jesus.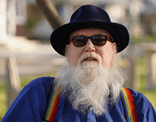 Bruce Gerencser, 65, lives in rural Northwest Ohio with his wife of 44 years. He and his wife have six grown children and thirteen grandchildren. Bruce pastored Evangelical churches for twenty-five years in Ohio, Texas, and Michigan. Bruce left the ministry in 2005, and in 2008 he left Christianity. Bruce is now a humanist and an atheist.
Connect with me on social media:
You can email Bruce via the Contact Form.
Your comments are welcome and appreciated. All first-time comments are moderated. Please read the commenting rules before commenting.