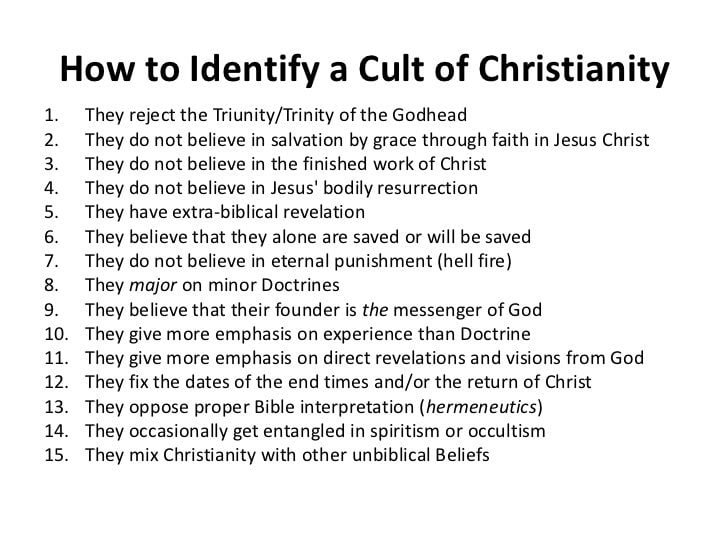 James "Jim" Bellar pastors Dove Outreach Church in Waverly, Ohio, a church considered by many local Christians to be a "cult." An article in The Athens Messenger, written by Cole Behrens, calls Bellar a "self-proclaimed minister and apostle." The not-so-subtle implication by Behrens is that Bellar is the wrong kind of Christian, a cultist. Behrens evidently is not aware of the fact that countless Evangelical preachers are "self-proclaimed" ministers. There's no main Evangelical headquarters, no governing or ruling authority. Anyone can become an Evangelical pastor/apostle/bishop/evangelist/missionary. Anyone can start an Evangelical church. Want to see capitalism and entrepreneurialism at work? Visit an Evangelical church. If giving men and women important-sounding titles is a sure sign a church is a "cult," then tens of thousands of "Bible-believing," Jesus-loving, gospel-preaching churches are "cults."
Apostle Bellar is busy "retranslating" the Bible to a "faithful" rendition of the gospels for English-speaking people. When asked by what (or who's) authority he was retranslating the Bible, Bellar replied:
God. The Holy Spirit. I don't have to answer to any man. God. You have to answer to God yourself.
Valerie Trainer, a member of Dove Outreach, said:
He's doing translations as God gives them to him, to be more perfected by the Lord — praise the Lord — but that's a good thing. He's an apostle, yes. Praise the Lord.
Oh my, Bellar is putting his own words into the Bible. Isn't that exactly what Christians have been doing for 2,000 years? The Bible has always been an evolving book — often radically so — especially when you take into account the individual interpretations of billions of Christian clerics, church leaders, teachers, and run-of-the-mill congregants. If a cultist is someone who puts his own spin on the Bible or changes its words to suit him, why EVERY Christian is a cultist.
Athens Messenger writer Behrens found a cult expert, Stephen Kent, professor at the University of Alberta in Edmonton, Canada, to label Dove Outreach a "cult." Kent stated the church doesn't look like a "standard" Christian church. A "standard" church? As opposed to an "automatic" church? (Car joke, for those trying to figure out what I mean.) What, exactly, is a "standard" Christian church? By whose standard are we making this judgment?
Christian sects are, by nature, individualistic. This individualism continues at the congregation level. Sects have official statements of doctrine and practice. Yet, visit any of the churches in said sect, and you will find a diversity of beliefs and practices. There is no such thing as "standard" Christianity. There are endless Christianities. For as many Christians there are, there are Christianities. No two Christians agree on anything.
This group appears to be way off the charts in relation to normative Christianity.

….

One has to be very careful about religious figures who claim unique godly authority because in doing so they place themselves above secular law. When people grant themselves extreme religious authority — then one has to wonder if that person is delusional or narcissistic."
"Unique Godly authority?" You mean like pastor, deacon, evangelist, missionary, bishop, elder, prophet, priest, or king — all of which are found in the Bible, all of which are found in Christian sects and churches today.
I would think a news reporter and cult expert would know that countless American churches are patriarchal and authoritarian; that Dove Outreach is not special or unique in that regard.
Bellar denies Dove Outreach is a cult:
We are not a cult, I don't run people's lives. I preach the truth. And certainly, if I saw anything illegal, it would have been dealt with.
as does Trainer:
As far as I know, it's a church that believes the gospel of Jesus Christ, and that's all Jim has preached as long as I've gone there. So whatever you're hearing out there about whatever — it's not true.
I spent a few minutes today reading Dove Outreach's official doctrinal statement. Everything in what the church calls The Foundational Principles of the Doctrine of Christ, is believed by American Christians everywhere — with a few quaint oddities concerning baptism. If this is the doctrine of a cult, every Evangelical church in America is a cult.
The church's website defines "salvation" this way:
Romans 10:8-13
8 But what saith it? The word is nigh thee, even in thy mouth, and in thy heart: that is, the word of faith, which we preach;
9 That if thou shalt confess with thy mouth the Lord Jesus, and shalt believe in thine heart that God hath raised him from the dead, thou shalt be saved.
10 For with the heart man believeth unto righteousness; and with the mouth confession is made unto salvation.
11 For the scripture saith, Whosoever believeth on him shall not be ashamed.
12 For there is no difference between the Jew and the Greek: for the same Lord over all is rich unto all that call upon him.
13 For whosoever shall call upon the name of the Lord shall be saved.
KJV
If this statement is cultic, every church I ever attended and pastored was a cult.
Based on my investigation, Dove Outreach promotes Bible literalism. Again, scores of Christians interpret the Bible literally, so such a practice is not unique. Cultic? Nope.
Dove Outreach is a Bellar-owned and operated church. Troubling? Sure, but not unusual. Lots of churches, Evangelical and mainline alike, are controlled by certain families. Sometimes, it's the pastor's family that controls a church — often for multiple generations. Other times, it is powerful families within a church that wield control.
Several Dove Outreach church members were recently indicted on sexual and physical abuse charges. According to The Athens Messenger, the Athens County Prosecutor's Office argued in their indictments "that the font of their alleged behavior may have been "cult"-like beliefs stemming from what was being taught at Dove Outreach Church.
An Ohio couple and two of their 19 children, who are adults, have been charged after their daughter who escaped the family came forward with a string of allegations against them.  

Robert Bellar, 54 and his wife Deborah Bellar, 49, face charges in connection with an ongoing sexual abuse investigation concerning their children. Two of their sons Jonathan Levi Bellar, 26, and Josiah Bellar, 24, have also been charged.

That came after one of Robert and Deborah's daughters told The Athens Messenger she was forced to attend a 'cult' church run by her uncle, James Bellar, who would tell them their siblings would have to have children with one another in order to prepare for the apocalypse. 

Serah Bellar said: 'All the kids would have to go, whether they wanted to or not— even if you were sick, you had to go, it didn't matter. [sounds like every church I attended or pastored]

'Anytime he'd say anything, I'd just kind of repeat it in my head, like, how messed up it kind of sounded. He'd always talk about the end of the world and how you'd reproduce with your siblings.' 

That uncle denied the claims in a statement to Law and Crime, calling it a 'complete lie'. James Bellar said: 'I am a Minister of the Gospel of Jesus Christ and stand as witness to the Truth. How people react to that is on them.'

….

Serah had been missing since April last year after escaping the alleged abuse; after turning 18-years-old she then posted to Facebook under a fake name detailing all of her allegations. 

They center on incidents said to have occurred between 2008 and 2016. Child services are said to have received reports but no formal action was taken. 

Athens County Prosecutor Keller Blackburn said: 'There was an absolute systematic failure in handling these accusations. 

'Serah was turned away by authorities every time she tried to report this abuse.'

Chief Assistant Prosecutor Liz Pepper accused her mother Deborah of 'refusal to accept the fact that there was sexual abuse going on in the home and the conspiracy she then entered into to conceal that'.

She said she 'has concealed witnesses…tampered with evidence and…continues a conspiracy to hide sexual abuse that has occurred in her home'.

Robert and Deborah are believed to have 18 biological children and one adopted child. 

They have each been charged with one count of engaging in corrupt activity, and two counts of endangering children, according to Athens County Prosecutor. 

The couple have each pleaded not guilty and were given $1 million bonds.  

Jonathan Levi Bellar is charged with gross sexual imposition. He is being held at the Southeastern Ohio Regional Jail. He has pleaded not guilty. 

Josiah Bellar is charged with three counts of rape and two counts of gross sexual imposition. He is yet to be arraigned. 
Again, the "C" word. Readers of this blog would agree with me when I say that beliefs have consequences. Anytime appeals are made to a divine religious text such as the Bible for justification, it's possible to have bad or harmful outcomes. Apostle Bellar is accused of promoting incest, a charge he denies. I wouldn't be surprised in the least if he was. Just read the Bible. Take it literally, and you can easily conclude that God, in some circumstances, approves (demands) incestuous sexual behavior. Evidently, The Athens Messenger reporter has not pondered where Cain and Abel got their wives? Hint . . . they married their sisters. They had children with their sisters. And on and on the incestuous behavior went. If you buy into the Evangelical Adam and Eve story, all of us are products of incest. And then there's Jesus — the product of the Holy Spirit having forced sex with a teen virgin named Mary. If incest and perverse sexual relations are signs of cultism . . . well, you know where I am going with this.
One man's Christianity is another man's cult. Who decides which is which? What is allegedly going on sexually at Dove Outreach is abhorrent. However, as the Black Collar Crime series makes clear, such behavior does not make a sect/church a cult or a pastor a cultist. Bad people, do bad things, and use the Bible to justify their behavior.
I typically do not use the word "cult" in my writing. Sometimes, as I do with Bethel Church in Redding or the Independent Fundamentalist Baptist (IFB) church movement, I use the word for effect. In the strictest sense, all Christian sects and churches are cults. Whether a church is a cult, or pastor is considered cultic depends on perspective or deviance from a perceived norm. Thus, for the people at The Athens Messenger, the aforementioned cult expert, and the County Prosecutor, Dove Outreach is a cult, but First Baptist Church on the corner of High Street and Main is not.
One website explains the difference between a cult and a religion this way:
*Sigh* Really? I mean, really? Isn't that Jesus, Abraham, Allah, Moses, Paul, or Buddha standing before worshipful devotees? The Abrahamic religions are, by definition, cults, founded by charismatic men. Apostle Bellar is just one more cult leader in a 2,000+ year line of cultists. To suggest Bellar or his church are unique in any way reveals a shallow, lazy understanding of Christian church history, doctrine, and practice.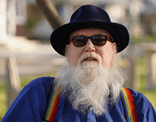 Bruce Gerencser, 65, lives in rural Northwest Ohio with his wife of 44 years. He and his wife have six grown children and thirteen grandchildren. Bruce pastored Evangelical churches for twenty-five years in Ohio, Texas, and Michigan. Bruce left the ministry in 2005, and in 2008 he left Christianity. Bruce is now a humanist and an atheist.
Connect with me on social media:
You can email Bruce via the Contact Form.
Your comments are welcome and appreciated. All first-time comments are moderated. Please read the commenting rules before commenting.