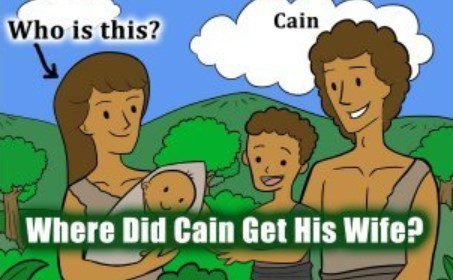 Most Evangelicals believe that the earth was created 6,023 years ago, and the first two human beings on the planet were Adam and Eve.
Adam and Eve had two sons, Cain and Abel. It is assumed that Adam and Eve also had daughters who are not mentioned in the Bible. The reason this is assumed is that Cain and Abel had wives and children. The question then that must be asked is this: where did Cain and Abel's wives come from? Since there were no people on earth before Adam and Eve, the only answer is that Cain and Abel's wives were their sisters.
The Bible is clear: incest is a sin. If God is a moral being, absolute perfection, explain why he used incest to propagate the human race. Doesn't this mean that God broke his own moral commandments? If God is against homosexuality, fornication, and adultery — sins which lead to eternal damnation and Hell — as Evangelicals say he is, why would God ever condone or use incest as a means to advance his purpose and plan?
When Evangelicals are asked about why God used incest to propagate the human race, they typically give one of three answers:
Mystery — we just don't know.
God's ways are not our ways, and God's thoughts are not our thoughts.
God used incest for a time, and once the human race was growing, he banned incest, calling it a grievous sin (only to allow it again after the Flood for a time with Noah's family).
God had not yet given the command against incest (or rape, adultery, fornication, bestiality, etc).
Answering the question, "why is incest wrong?" Christian Fundamentalist "Dr." David Tee (known in real life as David Thiessen) wrote:
Because God decided to make it wrong at the right time when genetic deformities will arise and ruin his creation. This may seem like a flippant answer but it is not. God was protecting his creation from the ills that come from inbreeding.

To illustrate this sexual harassment was recently made illegal but all those who practiced sexual harassment prior to that event did nothing legally wrong. You cannot judge or condemn people (or God) based upon actions after the fact. In other words, the people who did sexual harassment when it was legal, did not commit illegal or wrongful acts. They are still innocent people even though eventually the act was declared illegal.
Tee states, "this may seem like a flippant answer." Ya, think? Either incest is immoral, or it's not. Either God is omniscient, omnipresent, and omnipotent or he's not. Supposedly, God is sovereign. He knows everything from beginning to end. If this is so, wouldn't have God known that there would be genetic birth defects? Couldn't God have manipulated human DNA to eliminate this problem? Or better yet, couldn't he have created numerous families, each with unique DNA? Instead, the moral architect of the universe used behavior he says is sinful to propagate the human race.
When you believe the Bible is the inspired, inerrant, and infallible word of God, such questions pose all sorts of problems for you. When you believe the Bible should be read literally, and that the history and science found within its pages are true, you are forced to defend incest and all sorts of immoral behavior. When you believe God's moral law is absolute, incest committed by Cain and Abel proves to be an insurmountable problem.
I was an Evangelical pastor for 25 years. The incest question bothered me the entire time I spent in the ministry. I could not square incest in the book of Genesis with God's commands other places in the Bible. I concluded this was a mystery, and that someday, in Heaven, God would reveal his reasoning for permitting incest for a time. This is a common hermeneutic used by Evangelicals to not answer hard questions.
Are you a former Evangelical? How did you answer the incest question? Please leave your thoughts in the comment section.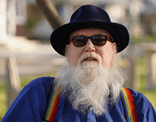 Bruce Gerencser, 65, lives in rural Northwest Ohio with his wife of 44 years. He and his wife have six grown children and thirteen grandchildren. Bruce pastored Evangelical churches for twenty-five years in Ohio, Texas, and Michigan. Bruce left the ministry in 2005, and in 2008 he left Christianity. Bruce is now a humanist and an atheist.
Connect with me on social media:
You can email Bruce via the Contact Form.
Your comments are welcome and appreciated. All first-time comments are moderated. Please read the commenting rules before commenting.