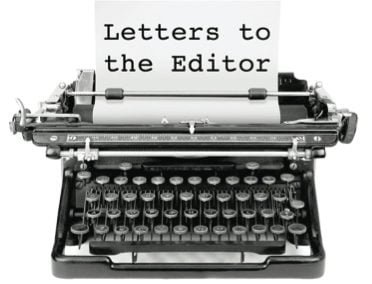 Letter to the Editor of The Bryan Times. It was published on July 8, 2021.
Dear Editor,
Evangelicalism is one the most hated religious sects in America, and they only have themselves to blame. Not that they care. Evangelicals have a persecution complex like no other. Forty years ago, the late Jerry Falwell, started the Moral Majority. Its purpose was to turn America back to God by waging a war against our culture. This war has now reached a fever pitch. As more and more people self identify as atheists, agnostics, or indifferent towards organized religion, Evangelicals fear that they are losing their hold on our culture. Instead of praying, evangelizing sinners, and doing good works, Evangelicals have turned to attacking those they oppose, both physically (the January 6 Insurrection) and with words.
The Bryan Times has become a platform for Evangelicals to verbally savage people they believe are their enemies. Pastor Luke Nagy's vitriolic attack on transgender people several weeks ago is a prime example. I am sure those who think like Nagy shouted AMEN when they read his column, but for those of us who are not religious (I was an Evangelical Christian for fifty years), Nagy's words are yet another example of why Evangelicalism is one of the most hated sects in America.
In 2016, eighty percent of white Evangelicals voted for Donald Trump. I was astounded by the fact that Evangelicals knew how immoral Trump was and voted for him anyway. Four years later, eighty-four percent of white Evangelicals voted for Trump again. The very same people who raged against Bill Clinton's sex scandal in the 1990s, demanding his resignation, now think such behavior is okay. Why? Political power. Unable to win the culture war with prayer, evangelism, and good works, Evangelicals have turned to politics to slay their secular enemies. And in doing so, they have sold their souls for bowls of pottage.
I was an Evangelical pastor for twenty-five years. The Evangelicalism of my early days in the ministry no longer exists. The theocrats have won the day — for now. As with all political power grabs, such victories are shallow and short-lived. Evangelical pastors will one day wonder what went wrong. Where did their members go and why are their churches closed? They need only look in the mirror. The reflection they see will tell them who is to blame for their demise. Preaching hate and savagely attacking those different from them will not succeed over the long run.
Bruce Gerencser
Ney, Ohio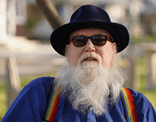 Bruce Gerencser, 65, lives in rural Northwest Ohio with his wife of 44 years. He and his wife have six grown children and thirteen grandchildren. Bruce pastored Evangelical churches for twenty-five years in Ohio, Texas, and Michigan. Bruce left the ministry in 2005, and in 2008 he left Christianity. Bruce is now a humanist and an atheist.
Connect with me on social media:
You can email Bruce via the Contact Form.
Your comments are welcome and appreciated. All first-time comments are moderated. Please read the commenting rules before commenting.