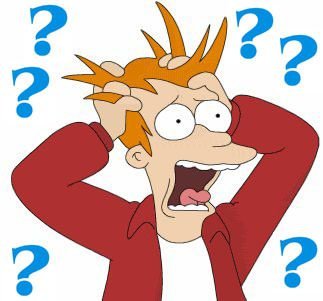 I put out the call to readers, asking them for questions they would like me to answer. If you have a question, please leave it here or email me. All questions will be answered in the order in which they are received.
Davie from Glasgow asked:
I have a quick one that you surely will already have answered somewhere but I just can't recall – It's clear that you are a particularly singular fellow Bruce but in your time (maybe most likely through this blog) have you come across any other people that were also once evangelical/fundamentalist PREACHERS for any length of time before deconverting and becoming agnostics/atheists? Or are you as unique as you seem??
I was an Evangelical pastor for twenty-five years. I left Christianity at the age of fifty. I am now an atheist and a humanist. According to my counselor — whom I have seen for a decade — I am a rare bird. While it is not uncommon for clergypersons to leave the ministry or deconvert, most do so when they are in their twenties or thirties. The longer a man (or woman) is in the ministry, the less likely he is to cash in his chips and walk away. By the time a man is in his forties or fifties, he has invested decades in pastoring churches. He may have a 401k. He likely has no viable work skills outside of the church. His entire life has been invested in the work of the ministry. He may have doubts, but he says to himself, "what else am I going to do?" The existence of The Clergy Project is a testament to the fact that more than a few churches are pastored by men who no longer believe.
I have interacted and corresponded with countless ex-pastors over the years — Evangelical and mainline clerics alike. I know several men who were in the ministry longer than me, but, for the most part, most ex-preachers I know spent far less time in the ministry than I did. Anecdotally, I think the number of men and women leaving church positions is increasing. COVID-19 only increased the number of clergypeople saying that they have had enough. Not all ex-pastors left due to a loss of faith. Some left because they were tired of endless church drama, board fights, and other soul-numbing dysfunction. A handful of ex-preachers I know left the ministry because they admitted to themselves and others that they were gay.
I am often asked why I stayed in the ministry for so many years. I was a true believer, a saved, sanctified, born-again follower of Jesus Christ, the virgin-born, sinless, crucified, resurrected eternal son of the one true God. I never meaningfully doubted or questioned my beliefs until I was in my late 40s. However, when I determined I no longer believed the central claims of Christianity were true, it was not difficult for me to walk away from the ministry. First, I was tired. Second, my health was deteriorating. Third, I never made much money pastoring churches ($26,000 was the most I made any one year). I always made more money working secular jobs. And fourth, I have never been a good liar. I knew I couldn't be a "fake it until you make it" Christian, a hypocritical pastor. So, when it came time for me to leave the ministry and later Christianity itself, I did not quietly exit stage left. (Please see Dear Family, Friends, and Former Parishioners.) With my face turned towards an unknown future, I walked away from the church, never to return. I don't regret walking away. In retrospect, if I would have had some inkling about what my future held, I would have certainly prepared better for a post-Jesus, post-ministry life. But, it is what it is. All I know is to make the most of what life I have left. (Please see The Midwestern Baptist College Preacher Who Became an Atheist.)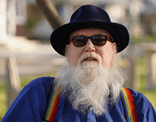 Bruce Gerencser, 65, lives in rural Northwest Ohio with his wife of 44 years. He and his wife have six grown children and thirteen grandchildren. Bruce pastored Evangelical churches for twenty-five years in Ohio, Texas, and Michigan. Bruce left the ministry in 2005, and in 2008 he left Christianity. Bruce is now a humanist and an atheist.
Connect with me on social media:
You can email Bruce via the Contact Form.
Your comments are welcome and appreciated. All first-time comments are moderated. Please read the commenting rules before commenting.