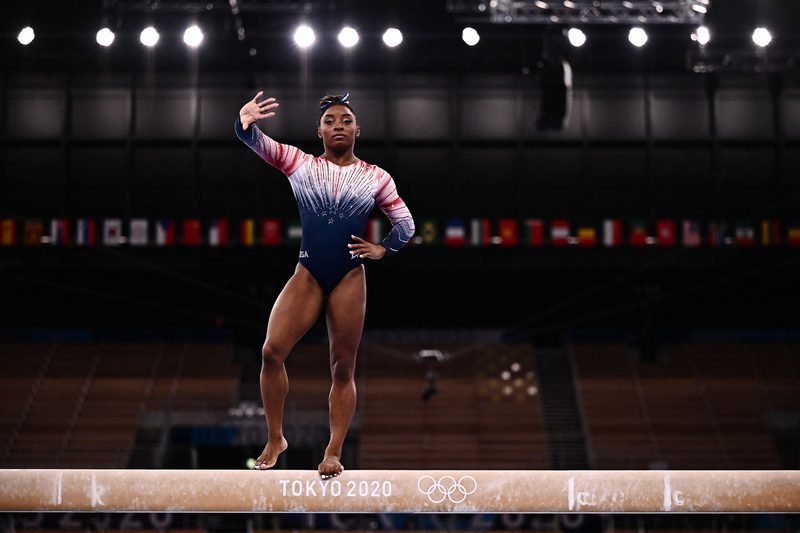 Luke Nagy is the pastor of First Brethren Church in Bryan, Ohio. An educated Christian Fundamentalist, Nagy is a regular columnist for The Bryan Times. I have mentioned Nagy several times before:
Pastor Luke Nagy, A Theological Anthropologist
Letter to the Editor: Evangelicalism is One of the Most Hated Religious Sects in America, And They Only Have Themselves to Blame
Several weeks ago, Nagy penned a vitriolic attack on transgender people. The aforementioned letter to the editor of The Times was my brief response to Nagy (I had bigger fish to fry: Evangelicalism). Then, last Thursday, Nagy set his sites on Olympic gold medalist Simone Biles.
Nagy wrote (behind paywall):
So, everyone seems to have an opinion about Simone Biles. And the opinions seem to range from: "You go, girl!" to "She betrayed 'Merica!" Which is strange, considering nobody cares about women's gymnastics who isn't actively participating in women's gymnastics – unless it's the Olympics.
….
But I must admit, the whole story is deeply confusing! Biles says she needs to stop competing for her mental health. If her mental state is actually in danger, then bowing out might be the best choice. But didn't she realize her mental health was this fragile until now? She didn't realize the pressure was getting to her until after qualifying and opening ceremonies, when the rosters are fixed and she's already competed? She didn't consider that this might be too much for her? And even if she didn't, she can't just stick it out for a few more days? She's spent her whole life training for this moment and she's just going to drop out?
….

However, I think I already stated the real problem. You probably skimmed it over, so I'll repeat it: "she's spent her whole life training for this moment." Sadly, and I can't say that this is true for Simone, but it is true of MULTITUDES like her, her life revolves around sports, which is a cruel and merciless idol. Gymnastics is not kind to gymnasts, especially women gymnasts.

….

Most of these girls (and guys) build their life around something that is destined to end before their prefrontal cortex is fully formed! They dedicate themselves to something that will be of no use to them after they "retire" in their teens!

Sports is an idol, and like all idols, sports disappoints. I think Simone Biles is coming to grips with the reality that dedicating your life to being the greatest gymnast in history is actually a pretty meaningless and empty life. I think she's learning just how soul-crushing it is to learn that idols aren't the living and true God and therefore cannot give life, love, purpose or peace.

I'm sad she's learning this in such a public and vulnerable way. But maybe it's good that it's public, so that maybe American parents will learn from this oft-repeated lesson and not subject their kids to idolatry. Maybe, but I doubt it.
Nagy is a Jesus-loving Fundamentalist, so there's little I can say about his verbal assault of Simone Biles, athletes in general, and people who struggle with mental illness or other psychological challenges that will make a difference. The focus of this post is on The Bryan Times.
The Bryan Times was founded in 1949 and has been owned by the Cullis family since its inception. Based in Bryan, Ohio, its coverage area includes Williams County and rural northwest Ohio, with a circulation of nearly 10,000. The Bryan Times is a publication of The Bryan Publishing Company, which also publishes the Napoleon Northwest Signal, The Countyline and Realty Northwest.
Chris Cullis is the editor of The Times. I have known Cullis for years. During my Evangelical days, I wrote numerous letters to the editor to the newspaper:
I also wrote several Community Voice editorials, 800-1,200 word articles that appeared on the editorial page. I found Cullis to be thoughtful and fair. Cullis had me re-write several pieces, concerned over the "tone" of my writing. Remember, I was a Fundamentalist Christian. I was, in effect, Luke Nagy. The difference between Nagy and me is that I grew up and matured, even going so far as to write a letter of apology to the readers of The Times for some of the things I said (I was still a Christian, at the time). Cullis asked me at the time, "are you sure you want me to print this?" I replied, "yes."
Why is Nagy's writing not subjected to tone policing (and Cullis was right about my tone) as mine was thirty years ago? It seems Nagy can say whatever he wants without an editor's red pen being taken to his bilious screeds. In successive articles, Nagy has savaged marginalized people. While I don't want Nagy to be censored — he's the best advertisement for atheism I can think of — Publisher Cullis and Editor Ron Osburn could have attached editor's notes to Nagy's columns. Or they could have asked someone to respond to Nagy. That no clergyperson has responded to Nagy's attacks on transgender people and Simone Biles is telling. When people don't stand up to bullies, they will continue to verbally beat on those they disagree with. Memo to The Bryan Times: I would be more than happy to respond to Nagy's column, but I cannot do so in the space of a four-hundred-word letter to the editor.
As I write this post, I am listening to the Cincinnati Reds-Cleveland Indians baseball game — a game played by people with meaningless, empty lives, according to Nagy. Except for the Christian athletes, of course. They have Jesus, so their physical endeavors matter. With Jesus, everything matters. Without him? Your life is worthless. I wonder if Nagy is aware that Bilies is a professing Christian? Of course, she's a Catholic, so according to Nagy's Evangelical theology, she's headed for Hell.
On finding out that his grandchildren were in care, Simone's grandfather adopted her at the age of three and she was raised by him and his wife in a Catholic home. Her adoptive mother, Nellie, believed that God had called her to take in the young girl: "It was meant to be, without a shadow of a doubt, nothing was supposed to be different and it's the best decision we've ever made," she said.

As her talent shone through, Biles increasingly made gymnastics and training a feature in her life, leaving mainstream school in favour of home schooling in order to increase her training hours from 20 to 32 hours per week. Biles has always spoken openly about her faith, previously describing her gymnastic ability is a God-given skill that she believes she's called to steward.

The Olympian said: "I think God gives every individual something special and mine was talent. So I never take it for granted. My dad always told me: don't waste God's gift that he gave you. Because it's a once in a lifetime opportunity. One day I'll be too old to do gymnastics. For now I have to use it to the best of my ability."

Biles also uses her platform to speak about her faith and encourage others to be open about their own beliefs. Speaking to the Houston Chronicle in 2016, Biles said: "Kids today talk about faith, and I think it's OK for me to share my faith so kids can see how it helps you through the whole process."

In their faith-filled household, the athlete was always encouraged to pray and invest in her personal relationship with Jesus. Her mother Nellie said: "I am a very prayerful person so I encourage my children to do the same thing too, to pray. I know it doesn't matter what situation you are ever in, you just put it in the hands of the Lord and he's going to walk you through it."

….

And it's not just in moments of success that Biles has turned to prayer, the inspirational athlete has also said that she works through failure and hardship with the help of God.

Previously, she has said: "I didn't make national team so I was super upset about that. But I knew that it was God's way of telling me that I needed to go home, train harder, so that next year I could make it happen so I believe that some obstacles that we've had always work out for the better because God knows that without those you wouldn't be as strong as you are."

Aside from taking the practical, and understandable, step of withdrawing to protect her mental health, Biles will undoubtedly draw on her faith to support her at this time.

She said: "I was taught that you can go to him [God] for anything and he's the one that directs your life. [My mum] would always tell you if you don't know, leave it up to God. Pray to him about it."

As Biles steps out to shine a light on the value of wellbeing over achievement, many will not see a woman crippled by weakness, but someone carrying a strength so vast, it can only have come from God.
Further, Biles is a victim of sexual abuse at the hands of Larry Nassar. So in what universe is it okay for Nagy to use the pages of The Bryan Times to attack the character and mental health of a young woman, regardless of whether she's a public figure? Never mind the fact that Biles' aunt died during the Olympics.
Here's what Luke Nagy needs to do: apologize. And The Bryan Times needs to print his apology. Further, Cullis and Osburn need to stop printing whatever Nagy writes without, at the very least, some sort of editorial control. (I assume Cullis and Osborn do not agree with what Nagy has written about Biles and transgender people.) I know he writes a column for the weekly church page — a sermonette for Christianettes — but, make no mistake about it, Nagy is editorializing. Nagy asked if parents with sports-playing children will "heed" his "sermon"? He replied, " maybe, but I doubt it." The same can be said for Nagy apologizing. He speaks for God, and there's no going back when you speak for the Big Man. Rare is the preacher who admits he is wrong and makes restitution. I did, but I'm an atheist — one who lives a meaningless, purposeless life, engages in deviant sex (WHAT? says my wife 🙂 ), and eats barbequed fetuses for dinner. My actions don't count. I'm a hellbound child of Satan. Nagy's behavior, however, "matters." And I hope Christians and atheists alike are paying attention to his words. Does Nagy reflect what Jesus and Christianity are really about? Will a local cleric dare to come out of his or her study and say "no!" and call Nagy to account? We shall see.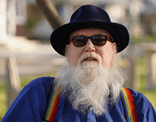 Bruce Gerencser, 65, lives in rural Northwest Ohio with his wife of 44 years. He and his wife have six grown children and thirteen grandchildren. Bruce pastored Evangelical churches for twenty-five years in Ohio, Texas, and Michigan. Bruce left the ministry in 2005, and in 2008 he left Christianity. Bruce is now a humanist and an atheist.
Connect with me on social media:
You can email Bruce via the Contact Form.
Your comments are welcome and appreciated. All first-time comments are moderated. Please read the commenting rules before commenting.