Many of the readers of this blog are former Evangelical Christians. Some readers find themselves somewhere between faith and faithless, while others label themselves as spiritual, pagan, agnostic, or atheist. One thing is for certain, many of us are far, far away from the Evangelical churches we once called home.
As we move away from Evangelical Christianity, we leave behind family and friends who are still Christians. One of the most difficult things we face is how to deal with Christians family and friends now that we are no longer a part of the Christian faith. Is it possible to have Christian friends? Is it possible to maintain good, mutually satisfying relationships with Christian, particularly Evangelical, family members?
Many of us remember the exuberance we had when we first trusted Jesus Christ as our Lord and Savior. New converts often have a spiritual high that lasts for a long time. New converts are much more likely to witness to non-Christians than people who have been Christians for a long time. So it is when a person leaves the Christian faith.  Often they are angry, filled with regret. Many times they have been spiritually abused by a pastor or a church. Sometimes, after careful study of the Bible, they come to the conclusion that they have been lied to, that the Bible is, at best a work of fiction, and at worst a book that has been used to manipulate, harm, and destroy. To some degree, the new non-Christian has had a born-again experience. I tell people that I have been born again into humanity. Often, people are excited about their newfound non-faith faith. And just like newly-minted Christians, they want to share their newfound unbelief with others.
Granted, there are some differences between the new Christian and the new non-Christian. The new Christian believes in Heaven and Hell. The new Christian believes there is one God, one book, and one salvation, and unless unbelievers embrace the new convert's faith Hell awaits them. The new non-Christian has a broad worldview. It is a "live and let live" worldview. While the new non-Christian is excited about what they have come to believe, they don't think people who believe differently will be eternally punished for believing the wrong things. There's no atheist hell, or heaven, for that matter.
The Christian, young or old, is duty-bound to share their faith with others. Jesus told his disciples to go into all the world and preach the gospel to EVERYONE, and everyone includes those who used to be practicing Christians. The non-Christian is not under any compulsion to evangelize. The non-Christian is often quite content to live out their life without ever sharing what they believe.  The Christian often shares their faith whether asked or not,  but as long as Christians do not force their beliefs on the non-Christian they often are not likely to say a word.  Each to his/her own, the non-Christian says.
Unfortunately, Christians are often not content to live and let live. Believing they have a mandate from God, they push their religious beliefs into every sphere of life, public and private. Many Christians are theocrats. They believe America is a Christian nation and that the Bible should be the divine law-book for all — including atheists, agnostics, and other non-Christians.
Thanks to the U.S. Constitution, church and state are separate. Non-Christians usually demand that Christian beliefs play no part in government. While many Christians, in public, support the separation of church and state, in private they espouse a no king but Jesus worldview. While they dare not expose their theocratic intent, behind the scenes they work to dethrone the God of this world and establish the Kingdom of God on earth. As one who follows the Evangelical church scene closely, I find the abandonment of the separation of church and state by Evangelicals and the rise of dominion theology to be quite troubling and dangerous.
It is in the arena of church and state issues that non-Christians and Evangelicals butt heads. Non-Christians are determined to keep the Christian beliefs out of government, while many Christians think that there is not enough Christianity in government. The non-Christian desires a secular state where everyone is free to worship any god they wish, or worship no god at all. Many Christians believe a secular state is an abomination and an affront to God. So the battle lines are drawn. As much as non-Christians just want to live and let live, they are forced into a battle with Evangelical, Conservative Catholic, and Mormon Christians. They cannot idly sit by while Christians attempt to turn the United States into a Christian theocracy. And for this reason, it is very hard to maintain productive relationships with Christian family and friends once we leave the Christian faith.
I am pro-choice.  I support gay rights. I oppose the teaching of creationism in schools. I oppose teacher-led prayer in public schools, and I oppose the recitation of the pledge of allegiance. I oppose Presidents and government officials being sworn in with their hands on the Bible. I am a democratic socialist and I oppose consumer-driven capitalism. I support stripping churches and pastors of their tax exemptions. I oppose the posting of the Ten Commandments in schools or government buildings, and I oppose any and all attempts to make the Bible the law of the land.
I am a liberal and a progressive. I support the ACLU, Americans United for Separation of Church and State, and the Freedom From Religion Foundation. I am so far to the left that I often meet the ghost of Jerry Falwell coming around the corner. Yet, I support religious freedom. I want every person to be free to worship or not worship according to their conscience.
As you can see, my life is an affront to Evangelicals. No matter how they look at me, my life is in direct contradiction and opposition to what they believe and practice. This is why it is very hard for a non-Christian such as myself to have meaningful relationships with Evangelical family and friends.
Several years ago, a friend of mine from many years ago found my blog. I met this man in the 1990s when he became a member of an Evangelical Christian Discussion mailing list, CHARIS, that I sponsored and moderated. I  had not heard from him in a long time. He left a comment for me. He didn't try and be nice. He didn't try to find out how I was. There was no attempt to catch up. Nope, he just left me two questions:
Is Jesus Christ the Son of God?
Is there any other way to God?
And so it goes . . .
Personally, I have given up any hope of trying to maintain relationships with Evangelical Christian friends and family. Those who read this blog see the emails/comments that are sent to me by Christian family and friends of mine. After fourteen years of emails and comments from arrogant, self-righteous, closed-minded Evangelicals, I am flat worn out by their words.
It seems that many of my Christian family and friends can't or won't leave me alone. They think they can somehow, someway, win me back to Jesus. They think if they argue with me long enough I will see the "light." They seem to think that after twenty-five years in the ministry, I am still lacking some sort of knowledge about the Christian faith, and that if they share that with me, I will come running back to Jesus.
A decade ago, I  had one friend try to bully and badger me back to Jesus. Those who read my blog at the time likely remember what I call the Iggy Meltdown. This so-called friend bullied and badgered me until I finally had an epic emotional meltdown. I proceeded to launch an f-word laced tirade that left the air quite blue. Readers might remember that Iggy was the man who repeatedly told me that he knew me better than I knew myself. It never dawns on some Christians that their abusive behavior is anything BUT Christ-like. They try to win me back to Jesus using methods that Jesus would not approve of. And even if Jesus did approve of these methods, most thoughtful, decent people don't. Badgering and bullying someone is never appropriate and it typically angers people and drives them away.
I am very pessimistic about being able to maintain relationships with Christian family and friends, especially those who are Evangelical or part of the Independent Fundamentalist Baptist (IFB) church movement. Over the past thirteen years, I have lost every Christian friend and ministerial colleague save two. I didn't leave them, but they sure left me.
From time to time, former parishioners will contact me, wondering what Polly and I are up to. When they find out we are no longer Christians and I am an outspoken public atheist with a blog dedicated to exposing and critiquing Evangelicalism, they often are so traumatized by this that they unfriend us on Facebook or never talk to us again. One former church member told me that she couldn't be friends with me because she found my story too disconcerting. This is a common response to hearing of my unbelief.
Years ago, I scanned a number of old photographs from several of the churches I pastored. I put them up on Facebook and tried to let those who were in the photos know that I had posted them. Only one person bothered to respond to me. I suspect some of them didn't even view the photos. These were people I often had a very close relationship with. With some of them, I had relationships that went beyond the professional pastor/parishioner relationship. Why didn't they respond? While I can't say for certain, it is well-known that the Evangelical pastor named Bruce Gerencser is now an atheist, an enemy of God, and I suspect many of them have done a web search on my name and found this site or the other sites for which I have written guest posts. I can only imagine their shock when they find out I am an atheist.
Having said all of this, it is theoretically p-o-s-s-i-b-l-e to have meaningful relationships with Christian family and friends. The only way such relationships work is if there is mutual respect and there are no attempts to evangelize.  Honest, open discussion is one thing.  I am quite open about my unbelief. I enjoy talking about the Bible, God, Jesus, theology, atheism, agnosticism, and politics.  But, when discussions turn from friendly banter to attempts to convert me or reclaim me for Jesus, I quickly lose any interest in talking to such people. Time to get the check and go home.
I am quite willing to accept Christians where they are and as they are. Rarely can Evangelical Christians do the same. As I have said before, I want friends who are willing to let me go to Hell in peace. I want relationships based on honesty, openness, and mutual respect. If I can't have that then I really don't want to be someone's friend. While family relationships are a bit more dicey, okay A LOT more dicey, I am at a place in life where I am quite willing to distance myself from family who can't go five minutes without putting in a good word on for Jesus or trying to win me back to Jesus.
Life is too short, and since this is the only life I will ever have, I want to spend it doing things that matter and doing things that I enjoy. Arguing with Christians is not on my list of things I enjoy. I realize, at times, my blog provokes and angers Christians, and I know my words can be sharp and to the point. That's the how I write, It's who I am. That said, I am not looking for an argument. This blog is my attempt at sharing with others my journey.  Those who find my blog most helpful are those who are on a similar path.
To my Christian family and friends, I say this:
If you want to be my friend, if you want me to be a part of the family, then you are going to have to take me as I am.  Just as I am, without one plea from you. And If you can't do that? It's been good knowing you.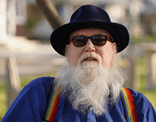 Bruce Gerencser, 65, lives in rural Northwest Ohio with his wife of 44 years. He and his wife have six grown children and thirteen grandchildren. Bruce pastored Evangelical churches for twenty-five years in Ohio, Texas, and Michigan. Bruce left the ministry in 2005, and in 2008 he left Christianity. Bruce is now a humanist and an atheist.
Connect with me on social media:
You can email Bruce via the Contact Form.
Your comments are welcome and appreciated. All first-time comments are moderated. Please read the commenting rules before commenting.