The Black Collar Crime Series relies on public news stories and publicly available information for its content. If any incorrect information is found, please contact Bruce Gerencser. Nothing in this post should be construed as an accusation of guilt. Those accused of crimes are innocent until proven guilty.
Robert Woodrum, former pastor of Oakfield Baptist Church (affiliated with the American Baptist Convention) in Corning, Ohio stands accused of raping two minor girls (one of whom is related to him).
The Perry County Tribune reports:
When the former pastor of a Perry County church was sued by his adult granddaughter for allegedly sexually assaulting her when she was a child, he flatly denied the charge and suggested the lawsuit was just part of an attempt to extort money from him.

Earlier this month, however, a Perry County grand jury issued an indictment against 71-year-old Robert A. Woodrum, charging him with 24 counts of first-degree felony rape involving two underage victims.

The indictment, filed Nov. 24 in Perry County Common Pleas Court, indicates that the two victims were both under the age of 13 when the alleged crimes occurred. The victims are designated in the indictment only by initials, ALK and MRF.

There are 12 charges relating to each of the two victims, and in each case the rapes are alleged to have taken place during the summer months – in June, July and August of 2002 through 2005 for ALK, and June, July and August of 2003 through 2006 for MRF.

The indictment indicates that ALK was under 10 years old throughout the period of the alleged sex assaults in that case, and that MRF was under 10 during the alleged assaults that took place prior to 2004.

In July a woman identifying herself as Woodrum's granddaughter, but using the pseudonym "Jane Doe," filed a lawsuit against him in Perry County Common Pleas Court. The complaint said that the plaintiff was now a Marion County resident under 30 years old. It alleged that Woodrum had engaged in sexual conduct with her from the time she was 9 until she turned 13.

The woman claimed that while she was growing up, "particularly in the summers," she would "regularly spend the night with her maternal grandparents." She alleged that during these visits, her grandfather engaged in sexual conduct with her, in the form of inappropriate touching, "dozens of times." The type of activity she describes in the suit would qualify as rape under Ohio law because of the age of the alleged victim.

At the time the lawsuit was filed, the plaintiff's attorneys indicated that the woman had also filed a complaint with the Perry County Sheriff's Office about the alleged sexual assaults. At that time The Perry County Tribune contacted Perry County Prosecutor Joseph A. Flautt, who confirmed that his office been informed of the woman's complaint, and was investigating

Woodrum, a former pastor of Oakfield Baptist Church, reportedly lived in Crooksville until June 2021, when he moved to Zanesville. In late July he answered the lawsuit and countersued the plaintiff for defamation.

In his answer and countersuit Woodrum denied "that he has ever engaged in sexual conduct with any person under the age of 13." He accused his granddaughter of filing a frivolous lawsuit "brought merely to harass (him) and extort money." He claimed that before the suit was filed, the law firm representing the woman had sent him successive letters, each "requesting a large confidential settlement under threat of litigation."

Woodrum also asked the court to either dismiss the woman's complaint, or require her to proceed under her real name. "Plaintiff should not be permitted to proceed in this action under a pseudonym," his attorneys argued in a motion. "Permitting plaintiff to proceed anonymously in this action while forcing defendant to face the onslaught of public humiliation and scorn is unjust and inequitable."

In October, however, Common Pleas Judge Tina M. Boyer ruled in the woman's favor, saying that she will not dismiss her suit, and will allow her to continue to be identified in court records as Jane Doe.

Following Woodrum's indictment, a nationwide warrant was issued for his arrest.
I pastored near Oakfield Baptist Church from 1983-1994.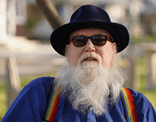 Bruce Gerencser, 64, lives in rural Northwest Ohio with his wife of 43 years. He and his wife have six grown children and thirteen grandchildren. Bruce pastored Evangelical churches for twenty-five years in Ohio, Texas, and Michigan. Bruce left the ministry in 2005, and in 2008 he left Christianity. Bruce is now a humanist and an atheist.
You can email Bruce via the Contact Form.
Your comments are welcome and appreciated. All first-time comments are moderated. Please read the commenting rules before commenting.