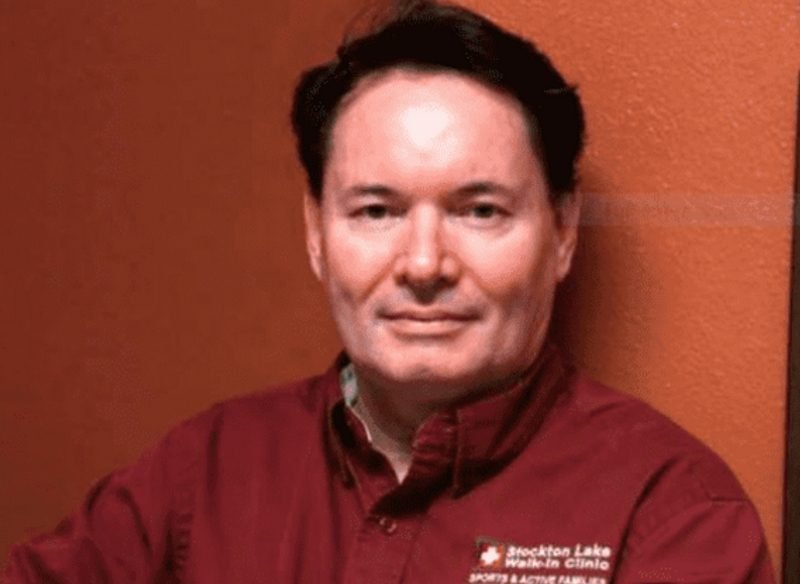 The Black Collar Crime Series relies on public news stories and publicly available information for its content. If any incorrect information is found, please contact Bruce Gerencser. Nothing in this post should be construed as an accusation of guilt. Those accused of crimes are innocent until proven guilty.
Dr. David Smock, the physician for Agape Boarding School in Stockton, Missouri, stands accused of sodomizing and molesting a fourteen-year-old boy. Other alleged sex crimes in other states are currently being investigated. Agape Boarding school is a "ministry" of Agape Baptist Church — an Independent Fundamentalist Baptist (IFB) institution. Agape Baptist is pastored by James Clemensen. (Please read the school's Parent Handbook. Be prepared to weep.)
The Kansas City Star reports:
Longtime Agape Boarding School doctor David Smock groomed the young male student he is accused of sodomizing and molesting, buying him a cellphone, taking his family on trips and throwing him birthday parties, according to court records obtained by The Star. Those details, including child sex allegations against Smock from two other states that go back decades, are outlined in a probable cause statement The Star received Monday. The affidavit describes three felonies filed by Greene County prosecutors on Thursday, the same day a judge signed an arrest warrant for the 57-year-old doctor.

Authorities confirmed to The Star that Smock was still at large Monday afternoon. "For years, David E. Smock groomed Juvenile by inviting him over to his (Smock) home located in Jerico Springs where he could play video games, use the gym and basketball court, purchasing a cell phone for him, providing gifts, money, and promised cars once he turned 16 years of age," the affidavit says.

Smock also "took Juvenile and his family on outings to arcades, trips to places such as Silver Dollar City and Incredible Pizza and hosted birthday parties for Juvenile," the document says.

According to the affidavit, Smock provided medical treatment — including physicals — for the students. The boy and his mother began having contact with Smock in 2013-2014, it says. Her son first met Smock during a gym night. The investigation began on Oct. 7, 2020, when Heidi Fox, an investigator with the Missouri State Technical Assistance Team, received a request from an investigator with the Missouri Department of Social Services' Children's Division regarding a child molestation case reported to the Cedar County Sheriff. The case involved a 14-year-old male who disclosed to the Children's Division in 2020 "that he was touched inappropriately when he was thirteen years of age by a fifty six year old white male identified as David E. Smock," the affidavit says.

Cedar County Sheriff James "Jimbob" McCrary did not respond to a request for comment Monday. Agape leader Bryan Clemensen also has not responded to requests for comment. Smock began spending more time with the boy to be a "father figure" to him, according to the affidavit, and then began taking him to and from school. He threw birthday parties for the boy's 12th, 13th and 14th birthdays and eventually convinced the boy's mother to allow her son to move into Smock's home. The boy lived with Smock, the affidavit says, from age 13 until just before his 15th birthday. When the boy was 13 and in Smock's care, the doctor took him from Cedar County to Springfield to help clean a rental property Smock owned, the document says. "Juvenile disclosed while at this location, he was instructed by David E. Smock to pull his own pants down, when Juvenile did not, David E. Smock instructed him to pull his pants down two additional times," according to the affidavit. "David E. Smock touched Juvenile's penis with his hand and held Juvenile's penis with his hand." Smock was charged Thursday in Greene County Circuit Court with three felonies — one count of second-degree statutory sodomy regarding a child; third-degree molestation of a child younger than 14 years of age; and enticement or attempted enticement of a child younger than 15.

….

As a physician, Smock is required by law to report suspicions of child abuse and neglect. Smock came to Missouri from Arizona and in 2006 built an 11-bedroom mansion with an indoor pool and gymnasium in rural Cedar County between Stockton and Jerico Springs. That location at 6360 E. 1570 Road, which Smock uses as his home and business addresses, also houses Legacy Academy Adventures, a Christian boarding school for boys ages 9-15. Legacy is run by Brent Jackson, who has close ties to Smock and was an Agape staffer for 18 years, part of that time serving as its dean of students. Jackson left Agape in 2018. According to the probable cause statement obtained Monday, while interviewing people about the Missouri allegations, the state investigator said she received police reports about Smock from California and Arizona dating back to the late 1980s.

In a June 6, 2007, document from Gonzales, California, police interviewed Smock regarding a child cruelty case. At that time, Smock told authorities that he and his six children — some of them adopted — slept in the same room but he slept in his bed alone. The report also indicated there was an empty second bedroom and that an adult female and her young children were staying in a third bedroom, the probable cause affidavit says. "The adult female had ended a relationship with David E. Smock previously due to David E. Smock's 'controlling behaviors,'" the affidavit says. "And at the time of this report (she) was an employee at his clinic. She reported being fearful of David E. Smock and that she may lose her job, as she was informed by David E. Smock if any of his employees speak to the police, he would terminate their employment. "One of the juveniles provided information to the police regarding the sleeping arrangements of the children, specifically David E. Smock sleeping in bed with one of the juvenile boys aged fifteen years old." At the time of the police report in 2007, Smock was a licensed physician and surgeon in California.

The Gonzales, California, Police Department also discovered four more reports about Smock. Those reports were made to other law enforcement and state agencies regarding sexually inappropriate behavior with children under 16, the affidavit says. Gonzales officers discovered that a report was made to the San Diego Police Department in 1988 regarding David E. Smock being identified as a suspect in a child molestation investigation. Details of that case were not included in the Greene County affidavit obtained Monday. In another case discovered by California authorities, the Marine Family Advocacy in Yuma, Arizona, told Gonzales police about a 1997 report that two juvenile males alleged Smock walked around the house nude in front of them during a visit to his residence in 1994-1995. The report said Smock showered with the two juvenile boys in 1996. The Gonzales officer contacted Yuma, Arizona, Child Protective Services and was informed of a report made in 1998 alleging Smock altered the use of the hot water heater and stove in a home he owned that was being occupied by his estranged wife. "The report documents David E. Smock made comments regarding selling his daughters because he only wanted to keep the juvenile son," according to the Greene County affidavit. "The male child was interviewed and stated he sleeps in a bed with David E. Smock."

A 1996 case out of the police department in Yuma, said that two 12-year-old boys and their mother reported Smock for "sexually inappropriate behavior." It said Smock was their neighbor and had purchased several expensive items for the boys and provided "vitamins" for them to take. "The two juvenile boys reported to the Police Department that while spending the night at David E. Smock's residence, he informed them they can sleep naked and offered to give one of the juvenile boys a 'physical,'" the Greene County affidavit says. "The mother of the two juveniles reported to the police that she observes several children at David E. Smock's residence because he has a pool." That mother said tarps had been placed over the fence tops surrounding Smock's back yard in Arizona. "When David E. Smock was interviewed by the Police," the affidavit says, "he is reported to have stated he tried to tell the mother of the boys 'that he really loved children.'"
In September 2021, five workers at Agape Boarding School were accused of assault.
The Cedar County prosecutor filed charges against several workers of the Agape boarding school near Stockton after accusations of abuse.

In all, five faces charges. They include:

-Seth Duncan: 5 counts of third-degree assault

-Scott Dumar: 4 counts of third-degree assault

-Trent Hartman: 2 counts of third-degree assault

-Christopher McElroy: 1 count of third-degree assault

-Everett Graves: 1 count of third-degree assault

Former students accuse workers of the school of assault and other abuse. Former student Colton Schrag says he's disheartened to see only five people charged in this investigation.

"The message should've been we hear you, we're gonna try to protect you and help you get out of this situation and then we're gonna shut it down," Schrag says. "But the message we received was we'll do the bare minimum to get you off our backs but we don't actually really care about you guys."

Operators advertise Agape as a national boarding school for at-risk or unmotivated boys. The campus is also home to Agape Baptist Church. When it comes to troubled teenage boys, Schrag says they're often overlooked and people may not be as open to hearing their stories.

"If I was to speak out at that time like I did, 'Hey they're beating on us,' it kind of just fell on deaf ears," Schrag says. "You automatically think like what did that kid do. He's there for a reason he's not a good kid."

Schrag spent three-and-a-half years at Agape. During his time there, Schrag says students endured physical, mental, and psychological abuse.

"From getting drug out of your bunk into the hallway with staff members elbowing you, hitting you, kneeing you, and slamming you onto the ground," Schrag says. "Even also some of them withholding meals from you or putting you on a small portion so you can't eat like the rest of the students."

Boyd and Stephanie Householder face 100 criminal abuse charges as the owners of the Circle of Hope Ranch. Their daughter, Amanda Householder, says the couple worked at Agape before opening their school.

"My dad learned at Agape how to restrain the students, how to withhold their food, their water," Householder says. "Basically, Agape is the blueprint for Circle of Hope."

The Missouri Attorney General's office identified 65 criminal counts against 22 co-defendants. Those charges included abuse of a child, failure to report child abuse, endangering the welfare of a child, tampering with a victim, and assault. However, the Cedar County prosecutor charged five defendants with multiple counts of assault.

"It's not even a slap on the wrist for Agape," Householder says. "It's a slap in the face for the victims of Agape."

The Missouri Highway Patrol says it began its investigation into allegations of abuse and neglect at the facility in late February.

According to Householder, some of the people charged were former students at Agape.

"They were just doing what they were brainwashed to do from childhood," Householder says. "They were students and then they turned staff. It's very angering to me that the people who forced the people to act the way they're acting are not being charged."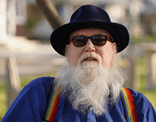 Bruce Gerencser, 65, lives in rural Northwest Ohio with his wife of 44 years. He and his wife have six grown children and thirteen grandchildren. Bruce pastored Evangelical churches for twenty-five years in Ohio, Texas, and Michigan. Bruce left the ministry in 2005, and in 2008 he left Christianity. Bruce is now a humanist and an atheist.
Connect with me on social media:
You can email Bruce via the Contact Form.
Your comments are welcome and appreciated. All first-time comments are moderated. Please read the commenting rules before commenting.