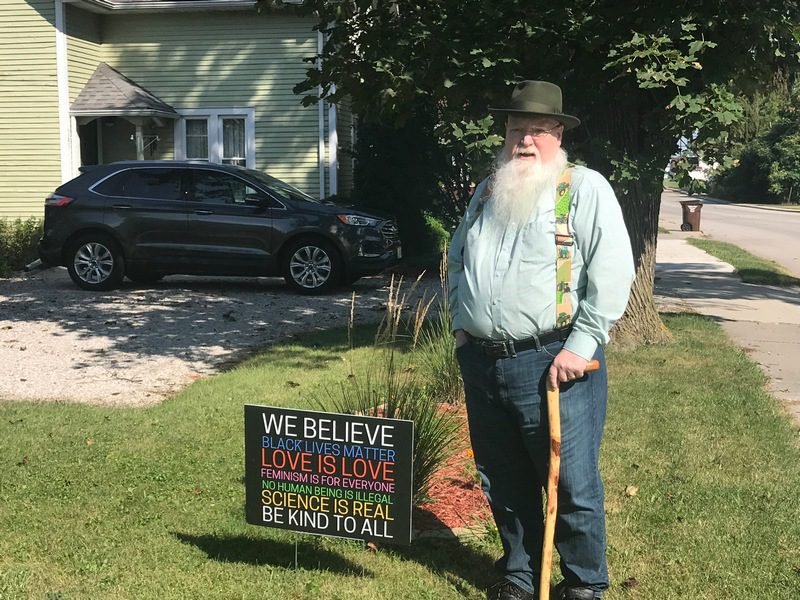 A good friend of mine, and a former parishioner, wrote on Facebook an update that asked: can anyone be good without God? He then answered his own question with a No and quoted some Bible verses.
I replied:
Am I good? I am your friend. Does that make me a good person?
Evidently, my words cut to the heart of the matter because the update and my comment were deleted.
Christians are really good at spouting what they believe, what the Bible says, blah, blah, blah. On Facebook, Twitter, blogs, and in the safety of their houses of worship, the rhetoric and judgment flows, but when confronted with the reality of their words, Christians often backtrack, reverse course, apologize, or say they didn't mean what they said.
Why is this? The short answer is that they realize their words are hateful, bigoted, arrogant, or judgmental, and since they care about what others think of them, Christians are quick to distance themselves from what they previously said. Perhaps they realize that words posted to Twitter, Facebook, on a blog, or in an email are not likely to convert a person to Christianity, especially when the words are hateful, bigoted, arrogant, or judgmental.
Of course, there are other people who say, I just let the chips fall where they may. It is GOD you have a problem with, not me. I am just speaking God's words. They are so blind that they don't see how arrogant and filled with self they have become. My friend knows, despite what his Bible and theology tell him, that I am a good person. He knows how good I was to him when I was his pastor.  And he knows how well I treat him now, even when his theological pronouncements irritate the Heaven out of me.
Reality almost always trumps theology, and this is why only a rocks-in-the-head Bible-thumping, Bible-verse-regurgitating, robot of a Christian will say that someone like me is not a good person. Unable to see beyond their theology, they are forced to judge and condemn good people who haven't joined their Christian club. In their minds, all the good works in the world can't erase the stain of sin, and the non-Christians' unwillingness to confess Jesus as Lord makes them the enemy of God, headed for Hell unless they repent of their sins.
Back in the real world, "good" is defined by what you do. If Christians like my friend would look a little closer at their Bibles, they would find that this is how God defines good as well. Salvation by right beliefs has turned millions of Christians into hateful, bigoted, arrogant, judgmental people. There is no hope for them until they come to see that their theology doesn't match reality.
Don't tell me what you believe. Don't quote the Bible to me. Show me what you believe by doing disinterested, no-strings-attached good works. Works such as homeschooling, pastoring, teaching Sunday school, inviting people to church, reading the Bible, praying, evangelizing, reading theology books, and tithing don't count. These works are the price of admission to your Christian club, feel-good stuff that benefits the member and does little or nothing for anyone else. I'm interested in how you treat those the Bible calls the least of these. I'm interested in how you treat and help your atheist, Muslim, pagan or Buddhist neighbor. I'm interested in how you treat and help those who have skin colors or sexual orientations different from your own,
Evangelicals are so obsessed with right beliefs, building big churches, and laying up treasures in Heaven, that they wall themselves off from the rest of the human race.  Evangelicals make periodic forays into the land of the Philistines and Canaanites, hoping to gain members for their clubs, but then return to the safety of their clubhouses in time to hear the church band riff on the latest praise and worship song. Most of their time is focused on self-improvement and building the most awesome church in town. Lost on them is the fact that most of the new people joining their clubs are just transfers from other clubs.
If Evangelical Christians truly want to make a mark in this world, they must leave the safe confines of their clubhouses and join hands with those whom their theology says are broken, wicked, vile sinners. Let's leave matters of salvation and Heaven and Hell to another day. War, violence, starvation, poverty, Trumpism, and global climate change threaten our collective future. Are not these matters more important than winning the village atheist to Jesus?
When I see Evangelicals knee-deep in the refuse of this world helping others with NO expectation of return, I might, at the very least, believe Christianity has something to offer to the world. While it is unlikely that I would ever return to Christianity, I could be persuaded to admire a religion that values others and invests its time and money in helping the least of these. (Matthew 25)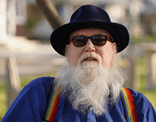 Bruce Gerencser, 65, lives in rural Northwest Ohio with his wife of 44 years. He and his wife have six grown children and thirteen grandchildren. Bruce pastored Evangelical churches for twenty-five years in Ohio, Texas, and Michigan. Bruce left the ministry in 2005, and in 2008 he left Christianity. Bruce is now a humanist and an atheist.
Connect with me on social media:
You can email Bruce via the Contact Form.
Your comments are welcome and appreciated. All first-time comments are moderated. Please read the commenting rules before commenting.