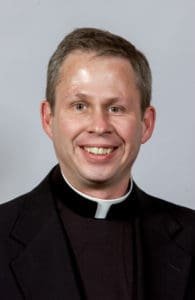 The Black Collar Crime Series relies on public news stories and publicly available information for its content. If any incorrect information is found, please contact Bruce Gerencser. Nothing in this post should be construed as an accusation of guilt. Those accused of crimes are innocent until proven guilty.
Michael O'Brien, a former priest at St. Mary Catholic Church in Aspen, Colorado, was recently accused of sexually abusing a church boy over three hundred times. Currently, no criminal charges have been filed.
A former Aspen Catholic priest not only sexually assaulted a local altar boy approximately 300 times in the early 2000s, he beat the boy when he declined to accede to his sexual demands, according to a civil lawsuit filed last week in Denver District Court.

The Rev. Michael O'Brien allegedly began abusing Keegan Callahan at age 7, soon after he moved to Aspen in the summer of 2004 with his devout Roman Catholic family, the lawsuit states. The abuse of Callahan, now 24 and serving a 14-year prison sentence for committing sex crimes against juveniles in Aspen, allegedly continued through 2008.

"If (Callahan) chose not to comply with O'Brien's sexual demands, O'Brien would physically punish (Callahan) by hitting him in the torso, chest, and/or back," according to the complaint, filed Dec. 22. "The egregious acts of sexual, physical, mental and emotional abuse (Callahan) suffered resulted in … the developed false belief that rape and torture is normal."

O'Brien served at St. Mary Catholic Church on Main Street in Aspen from 2002 to 2011, when he left for a six-month sabbatical to address health issues, the lawsuit says. He was later appointed pastor of a Catholic church in Julesburg, though he was placed on administrative leave in September when the Archdiocese of Denver was notified of the abuse allegations.

At that time, Vicar General Very Rev. Randy Dollins said O'Brien "resolutely denied these allegations" and that the archdiocese had not received any other similar allegations against him.

On Thursday, O'Brien's Denver-based attorney echoed that statement.

"Father O'Brien denies the allegations made by Keegan Callahan in this complaint and will fight the allegations in court," Kevin McGreevy said.

The Aspen Police Department is conducting a criminal investigation into Callahan's allegations. Sgt. Rick Magnuson declined to comment Thursday on an open case.

….

Scott Eldredge, Callahan's attorney, characterized the allegations as "horrific."

"It was a repeated, horrific episode of abuse," he said Thursday. "We're looking forward to trial."

….

The Callahan family regularly celebrated mass, received the sacraments and participated in church-related activities, according to the lawsuit. Callahan greatly admired and revered the Roman Catholic Church, served as altar boy for O'Brien and attended classes he supervised.

"The abuse by O'Brien began only a few months after (Callahan) and his family joined St. Mary's," the lawsuit states. "O'Brien continued to groom (Callahan) by normalizing sexual abuse and represented to (him) that engaging in these sexual acts was a way of showing God's love.

"Between 2004 and 2008, (Callahan) was sexually abused by O'Brien at St. Mary's on approximately 300 occasions."

The abuse not only caused Callahan to believe rape and torture were normal, it caused him "severe emotional, physical and mental anguish," and left him with a loss of faith in "any church or institution" and a loss of innocence, according to the complaint.

"Moreover, (Callahan) did not discover … that he was injured or that the cause of his injuries was due to the abuse he suffered until recently because of the profound psychological damage that occurred as a result of (O'Brien's) actions," the suit states. "The sexual exploitation and circumstances under which the multiple acts of abuse occurred caused (Callahan) to develop various psychological coping mechanisms, including self-blame, denial, repression, suppression and disassociation from his experiences."

The suit accuses St. Mary and the Archdiocese of Denver of negligence in employing and retaining O'Brien, which caused Callahan lasting injuries.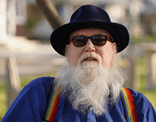 Bruce Gerencser, 65, lives in rural Northwest Ohio with his wife of 44 years. He and his wife have six grown children and thirteen grandchildren. Bruce pastored Evangelical churches for twenty-five years in Ohio, Texas, and Michigan. Bruce left the ministry in 2005, and in 2008 he left Christianity. Bruce is now a humanist and an atheist.
Connect with me on social media:
You can email Bruce via the Contact Form.
Your comments are welcome and appreciated. All first-time comments are moderated. Please read the commenting rules before commenting.