The Black Collar Crime Series relies on public news stories and publicly available information for its content. If any incorrect information is found, please contact Bruce Gerencser. Nothing in this post should be construed as an accusation of guilt. Those accused of crimes are innocent until proven guilty.
Kelsey Wilson, a first-grade teacher at Dayspring Christian School in Springfield, Missouri, and her husband Zachary, were sentenced yesterday to home detention for their role in the January 6 Insurrection.
The Kansas City Star reports:
A former Missouri Christian school teacher and her husband who said former President Donald Trump and the crowd contributed to the environment that led to the Capitol riot were sentenced Thursday to home detention and two years' probation. U.S. District Judge Amit Mehta sentenced Zachary Wilson to 45 days of home detention and Kelsey Wilson to 30 days, along with 60 hours of community service. They also must each pay $500 in restitution for damage done to the Capitol during the insurrection, which prosecutors say totaled $1.5 million. "It's hard to avoid getting on a soap box in these cases, and I'm trying to resist doing that," Mehta said. "But I don't think it would be appropriate to at least not let any sentencing pass without reflecting on the magnitude of what occurred on January the sixth and how you all contributed to it."

Mehta said Jan. 6 was a day in which the country was to transition power peacefully from one president to the next. "Regrettably, you all made the decision to do something that contributed to a transition of power that ultimately was marred by violence, destruction and death," he told the Wilsons. "And that's not something that anybody ought to downplay or suggest was not significant or could be justified by events earlier in the summer. It's really not justifiable."

….

"I cannot apologize enough or express remorse that I have for the actions that day," Zachary Wilson said. "My wife and I went to Washington, D.C., to hear former President Trump and the guest speakers. We had no intention of interfering with the Congressional proceedings. We saw the crowd and got caught up and followed them up to the building. "I'm incredibly sorry for my part in what has now put a stain on American history." Mehta asked him why he thought it was permissible to breach the Capitol that day.

"I was caught up in President Trump telling everybody that this election got stolen and he had kind of everybody enraged," Zachary Wilson said. "We didn't even have any idea that we were gonna do a march. We thought we were just there for the speech. And then when he said, 'Yeah, turn around and march,' and everybody's like, 'Yeah, march.' And he'd already had everybody so worked up that when we got up there I just reacted wrongly. I really feel stupid, to be honest."

A tearful Kelsey Wilson told the judge that her arrest "will undoubtedly be one of the most life-changing things that I will ever go through." "I know what I did on January sixth was wrong," she said. "We got caught up in everything that had been happening over the last year and we got swept up in the crowd. And I'm deeply and truly sorry and embarrassed for my actions that day."

….

"I've already lost not one but two jobs because of my actions that day and my family is struggling," she said. "My family is truly sorry for the embarrassment that we brought on our country, and we will definitely pay for this for the rest of our lives." Kelsey Wilson had been employed as a first grade teacher by Dayspring Christian School in Springfield for about a month at the time of her arrest last August. When asked why she went into the Capitol building, she told the judge that "I think a lot of it just had to do with seeing everything over the summer…seeing cities burn and people divided for the last several years and then getting there and getting caught up in the crowd. It was a stupid mistake." Mehta told the couple that in many ways, they were "victimized" themselves. "You were told lies about election fraud, about your country being taken from you," he said. "They were lies. And regrettably, you believed them. And you acted on that."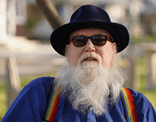 Bruce Gerencser, 65, lives in rural Northwest Ohio with his wife of 44 years. He and his wife have six grown children and thirteen grandchildren. Bruce pastored Evangelical churches for twenty-five years in Ohio, Texas, and Michigan. Bruce left the ministry in 2005, and in 2008 he left Christianity. Bruce is now a humanist and an atheist.
Connect with me on social media:
You can email Bruce via the Contact Form.
Your comments are welcome and appreciated. All first-time comments are moderated. Please read the commenting rules before commenting.