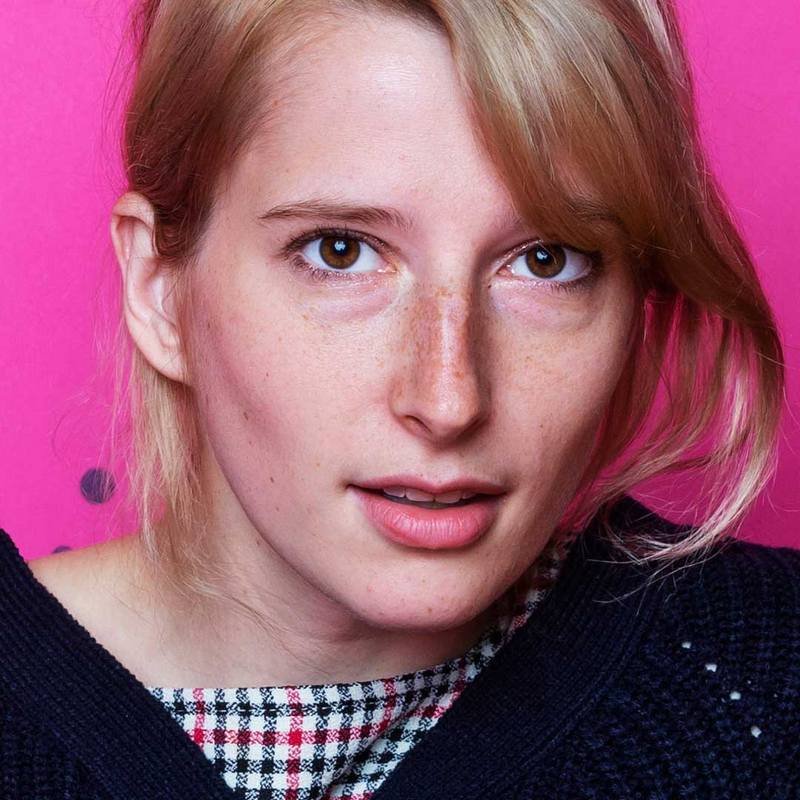 All over the country, well-meaning Americans are convinced that human trafficking—and specifically child sex trafficking—is happening right in their backyard, or at any rate no farther away than the nearest mall parking lot. A 2020 survey by the political scientists Joseph Uscinski and Adam Enders found that 35 percent of Americans think the number of children who are victims of trafficking each year is about 300,000 or higher; 24 percent think it is "much higher." Online, people read that trafficking is a problem nobody else is willing to discuss: The city they live in is a "hot spot," their state one of the worst in the country. Despite what the mainstream media are saying, this is "the real pandemic."
Of course, child sex trafficking does happen, and it is horrible. The crime is a serious concern of human-rights organizations and of governments all over the world. Statistically, however, it is hard to get a handle on: The data are often misleading, when they exist at all. Whatever the incidence, sex trafficking does not involve Tom Hanks or hundreds of thousands of American children.
When today's activists talk about the problem of trafficking, knowing exactly what they're referring to can be difficult. They cite statistics that actually offer global estimates of all forms of labor trafficking. Or they mention outdated and hard-to-parse figures about the number of children who go "missing" in the United States every year—most of whom are never in any immediate danger—and then start talking about children who are abducted by strangers and sold into sex slavery.
While stereotypical kidnappings—what you picture when you hear the word—do occur, the annual number hovers around 100. Sex trafficking also occurs in the United States. The U.S. National Human Trafficking Hotline has been operated by the anti-trafficking nonprofit Polaris Project and overseen and partially funded by the Department of Health and Human Services since 2007. In 2019, it recorded direct contacts with 14,597 likely victims of sex trafficking of all ages. (The average age at which these likely victims were first trafficked—"age of entry," as the statistic is called—was 17.) The organization itself doesn't regard its figure for direct contacts as one that should be used with too much confidence—it is probably low, but no more solid data exist.
There is a widely circulated number, and it's even bigger than the one Laura Pamatian and her volunteer chapter publicized: 800,000 children go missing in the U.S. every year. The figure shows up on T-shirts and handmade posters, and in the captions of Instagram posts. But the number doesn't mean what the people sharing it think it means. It comes from a study conducted in 1999 by the Justice Department, and it's an estimate of the number of children who were reported missing over the period of a year for any reason and for any length of time. The majority were runaways, children caught up in custody disputes, or children who were temporarily not where their guardians expected them to be. The estimate for "nonfamily abductions" reported to authorities was 12,100, which includes stereotypical kidnappings, but came with the caveat that it was extrapolated from "an extremely small sample of cases" and, as a result, "its precision and confidence interval are unreliable." Later in the report, the authors noted that "only a fraction of 1 percent of the children who were reported missing had not been recovered" by the time they were counted for the study. The authors also clarified that a survey sent to law-enforcement agencies found that "an estimated 115 of the nonfamily abducted children were victims of stereotypical kidnapping." The Justice Department repeated the study in 2013 and found that reports of missing children had "significantly decreased."
Kaitlyn Tiffany, The Atlantic, The Great (Fake) Child-Sex-Trafficking Epidemic, December 9, 2021
Bruce Gerencser, 66, lives in rural Northwest Ohio with his wife of 45 years. He and his wife have six grown children and thirteen grandchildren. Bruce pastored Evangelical churches for twenty-five years in Ohio, Texas, and Michigan. Bruce left the ministry in 2005, and in 2008 he left Christianity. Bruce is now a humanist and an atheist.
Connect with me on social media:
Your comments are welcome and appreciated. All first-time comments are moderated. Please read the commenting rules before commenting.
You can email Bruce via the Contact Form.