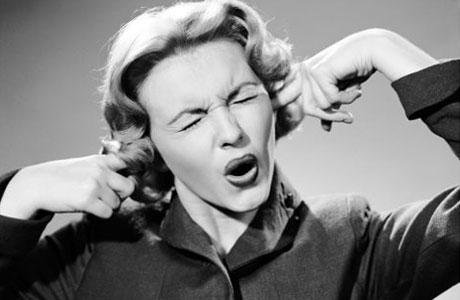 Another day, another explanation for "why" believers lose their faith by yet another Christian who refuses to accept deconversion stories at face value. Just today, Daniel Mann had this to say about people who walk/run away from Jesus:
It leaves us stunned that some seemingly mature Christian leaders eventually disown the faith. We wonder, "What did they see or learn that made them turn away? Will that happen to me as I learn more?"   Christian writer and theologian, Michael Brown, has confronted this question. He admits that he had been confronted by the same questions and perplexities as others had, who had disowned the faith. However, these doubts had led him to seek deeper. As a result, his faith had been strengthened.   However, this leads us to the question, "Why do two similar "believers" take opposite paths – one away from the Path and the other to a deeper embrace of the Path?" Brown correctly answered:

The Scriptures say repeatedly that God rewards those who diligently seek Him, who search for Him and His truth more than a miner searches for gold and silver (see, e.g., Deuteronomy 4:29; Jeremiah 29:13; Proverbs 3:13-18; Luke 18:1-8; Hebrews 11:6). We are to seek Him with heart and mind, spirit and intellect. However, there must be more to the answer than this. Is it primarily a matter of our effort and determination that we remain in the Faith? Wouldn't this provide grounds for boasting and arrogance? Instead, it seems that our God is ultimately responsible for keeping us:

According to his great mercy, he has caused us to be born again to a living hope through the resurrection of Jesus Christ from the dead, to an inheritance that is imperishable, undefiled, and unfading, kept in heaven for you, who by God's power are being guarded through faith for a salvation ready to be revealed in the last time. (1 Peter 1:3–5; Philippians 1:6)  

Well, why didn't our Lord keep others who had ministered the Gospel? This question is difficult to answer, or perhaps it isn't difficult. Perhaps it is very simple, as Jesus had assured us:

I give them eternal life, and they will never perish, and no one will snatch them out of my hand. My Father, who has given them to me, is greater than all, and no one is able to snatch them out of the Father's hand. (John 10:28–29; Romans 8:38-39)

Perhaps instead, we feel uncomfortable with the answer. It suggests that salvation is a gift of God, and along with this gift, we are also given the gift to persevere in the Faith.   The Apostle John needed to answer this very question, since many within the Church had turned their back on the Faith creating shock-waves among the faithful:

They went out from us, but they were not of us; for if they had been of us, they would have continued with us. But they went out, that it might become plain that they all are not of us. (1 John 2:19)

John reassured them that this wouldn't happen to them as they grew in their faith:

But you have been anointed by the Holy One, and you all have knowledge. (1 John 2:20)

Both sets of churchgoers had the Scriptures, but only those remained had the "anointing." They had the Spirit, who illuminated the Scriptures for them. The other set never had the Spirit (2 Corinthians 3:10-18).

But why not? Scripture claims that any who call upon God will be saved (Romans 10:12-13), right? Had those who departed never called upon God in truth? This sounds so harsh, even judgmental, but this seems to be the judgment of the Scriptures, perhaps even of those who had departed. Many of these had later admitted that they had never believed (or had "believed" in an unscriptural way). Perhaps we need to take them at their word.
Several things stand out to me in Mann's explanation for why people deconvert. In the very first sentence of his post, Mann states: "It leaves us stunned that some seemingly mature Christian leaders eventually disown the faith." Note his use of the word "seemingly" when referencing the spiritual maturity of those who lose their faith. These Christians-turned-unbelievers outwardly "seemed" mature in the faith once delivered to the saints. However, as Mann makes clear later in his post, they weren't really "mature." How does he know this? Why, if they were "mature" Christians they would never have deconverted. If only we had read more, studied more, and prayed more we would still be Christians.
Mann rightly recognizes this line of thinking is problematic, making salvation conditional on good works, not faith. After all, as Mann notes, isn't salvation the provenance of Jesus, the author and finisher of our faith? Doesn't the Bible say we are saved by grace through faith and not of works lest any man should boast (Ephesians 2:8,9)? Not wanting to be guilty of preaching salvation by works, Mann goes in a different direction to "explain" the Bruce Gerencsers of the world.
According to Mann, Christians-turned-unbelievers never had the Spirit; never called on God in "truth" (whatever the hell that means). Mann provides no evidence for his claims other than he just thinks that how it is. Unable to square the lives of former Christians with his peculiar theology, Mann concludes that former believers were, in some way, spiritually defective. How could it be otherwise?
The answer to the question "how could it be otherwise?" is found in the stories of those who left Christianity. I have spent fourteen years answering the Why? question on this blog. Yet, no matter how many words I write explaining how and why I deconverted, countless Evangelicals refuse to accept what I say at face value. Unable to make my story "fit" in their theological and experiential box, they dismiss my explanations and manufacture — as in pulling them out of their asses — their own.
Mann concludes his post by saying: "many of these [Christians-turned-unbelievers] . . . later admitted that they had never believed (or had "believed" in an unscriptural way). Really? I don't know of any Evangelicals-turned-atheists who say that they "never believed" or "believed in an unscriptural way" (whatever the hell that means). In fact, most of them speak of their love, commitment, and devotion to Jesus and the Church. They speak of their deep immersion in the teachings of Christ, following the lamb whithersoever he goeth (Revelation 14:4). In every way, these unbelievers were, at one time, True Christians®.
Mann says "perhaps we need to take [former believers] at their word." Good advice. Unfortunately, Mann didn't follow it, choosing instead to put words in the mouths of Christians-turned-unbelievers or dismiss their words out of hand and make up reasons for their loss of faith. Let me give Mann a bit of advice straight from the inspired, inerrant, infallible Word of God: Answering before listening
is both stupid and rude (Proverbs 18:13). James 1:19 says that Christians should be quick to hear and slow to speak. As Mann makes clear, he's long on "speaking" about unbelievers, but slowing on "hearing" or deaf when it comes to why they no longer believe.
Bruce Gerencser, 66, lives in rural Northwest Ohio with his wife of 45 years. He and his wife have six grown children and thirteen grandchildren. Bruce pastored Evangelical churches for twenty-five years in Ohio, Texas, and Michigan. Bruce left the ministry in 2005, and in 2008 he left Christianity. Bruce is now a humanist and an atheist.
Connect with me on social media:
Your comments are welcome and appreciated. All first-time comments are moderated. Please read the commenting rules before commenting.
You can email Bruce via the Contact Form.