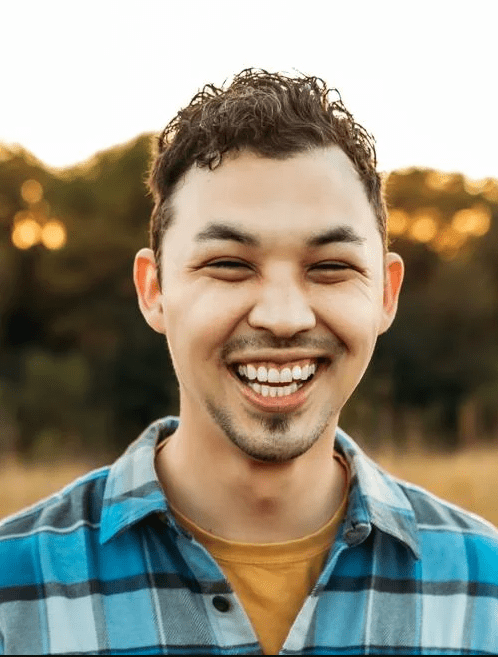 The Black Collar Crime Series relies on public news stories and publicly available information for its content. If any incorrect information is found, please contact Bruce Gerencser. Nothing in this post should be construed as an accusation of guilt. Those accused of crimes are innocent until proven guilty.
Sean Masopust, a youth pastor for Northridge Church in Owatonna, Minnesota, stands accused of sexually abusing a church teenager. Astoundingly, the church "investigated" the accusation before reporting it to the police, sending Masopust to Kansas to "take some time off." According to the victim's mom, the church never told her about the incidents between Masopust and her child. Way to go, Northridge! Masopust is married to the daughter of the church's pastor, Mark Perryman. Need I say more?
A now-former youth pastor at an Owatonna church is accused of sending nude photos and sexually abusing a member of his youth group when she was 17. 

Sean Patrick Masopust, 32, of Owatonna, is charged with fourth-degree criminal sexual conduct in connection to the incidents that occurred in 2018. 

The "inappropriate relationship" between Masopust, who was the youth pastor at Northridge Church in Owatonna, and the then-17-year-old girl was reported to police on Dec. 23, 2021, the Owatonna Police Department said. 

A member of the church's regional counsel reported the incident to police after the church did its own investigation, which led to the church firing Masopust, the criminal complaint states. 

According to the criminal complaint, a member of the church's regional counsel told police last December that Masopust had a texting and inappropriate relationship with the 17-year-old girl in 2018. 

The regional counsel member told police Masopust admitted to sending pictures of him in his underwear to the victim, and he has since been fired, charges state.

The victim was a member of Masopust's and his wife's youth group and she worked at the church's daycare with Masopust's mother-in-law, the complaint says. 

She told police from about June-October 2018, Masopust sent her inappropriate texts and Instagram messages, including nude photos and video of him masturbating. He also kissed her and touched her inappropriately on a few occasions, including at the church and at Masopust's home after his wife hired her to babysit their children.

Masopust sent a message to the victim in October 2018 stating they couldn't talk anymore because his wife had found the text messages, noting the church's pastor had sent him to Kansas to "take some time off," the charges said. The victim's mom told police the church never told her about the incidents between Masopust and her child.

Masopust also texted the victim on her 18th birthday, welcoming her to adulthood and apologizing "for everything that happened." He asked for her forgiveness, adding he almost lost his wife and family and he's ashamed of what he did. 

"I'm always here and you are a big part of my wife and girls lives so I hope we can remain friends," the text message said, according to the complaint. 

The victim told police said she looked up to Masopust for a long time, noting he was her pastor in elementary school, and it felt weird to tell him no, so she just let it happen, the complaint says.

The victim said she was active in the church until her high school graduation and became active again around November 2020 when she moved back to Owatonna. Around that time, Masopust's wife asked her to be an adult youth leader. 

Masopust's wife called the victim on Oct. 19, 2021, asking her to come to the church. She said she met with two men from the Minnesota Assemblies of God and shared her story. 

The Minnesota Assemblies of God (Northridge Church is part of the Assemblies of God) shared its finding of fact with police on Jan. 24, with the documents noting Masopust had sent pictures to the victim and admitted to a "flirtatious" text message thread, as well as having "hand contact" with her with the intent of having sex with her, the complaint states. 
The Roys Report's extensive coverage of this story adds:
Sean Masopust was fired this past fall, former board member Pat McCauley and other former church members say, and he's no longer listed on the church website.

Calls to Northridge seeking information about Masopust and his employment status were not returned.

Masopust's wife, youth pastor Felicia Masopust, was also accused of sexual abuse in a letter sent this month by the parents of a youth group member. In the letter, which was obtained by The Roys Report, the parents state their son received a sexually explicit text from Felicia in 2019.

Kayla Mollenhauer and other former youth group members say Felicia Masopust also failed to take concerns seriously when girls told her certain men in the church made them uncomfortable. They also accuse her of manipulating them and creating a cult-like atmosphere in which they were expected to tell her everything about their private lives.

Former church members including McCauley and his daughter-in-law, Shelley McCauley, say Felicia Masopust resigned from the church in January. However, the church hasn't made any announcement regarding Felicia Masopust's employment, and she remains listed on the church's website.

The Roys Report reached out to Northridge Church for clarification about Felicia Masopust's employment, but received no response.

The Roys Report also contacted the Minnesota District of the Assemblies of God to ask about Northridge and Sean and Felicia Masopust. Mark Dean, the district superintendent, said "the accusations have been investigated."

"We have forwarded our findings to the Owatonna Police, as well as to the General Council of the Assemblies of God in Springfield, Mo.," Dean wrote in an email. "We have no additional comment to make."

The McCauleys and Amber Will, a former adult leader in the youth group, allege Perryman failed to notify church board members or to investigate fully when he first learned in 2018 that his son-in-law was accused of flirtatiously texting with the teen.

When Sean Masopust left the church staff, the church was told only that Masopust had committed "conduct unbecoming of a pastor," said Shelley McCauley, another former youth group volunteer.

"The congregation has no idea why Sean was fired, why Felicia resigned," she added.

Now the McCauleys, Will, and others, including the young woman who says she was assaulted, say they've been ostracized by the church.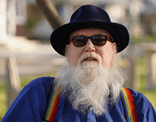 Bruce Gerencser, 65, lives in rural Northwest Ohio with his wife of 44 years. He and his wife have six grown children and thirteen grandchildren. Bruce pastored Evangelical churches for twenty-five years in Ohio, Texas, and Michigan. Bruce left the ministry in 2005, and in 2008 he left Christianity. Bruce is now a humanist and an atheist.
Connect with me on social media:
You can email Bruce via the Contact Form.
Your comments are welcome and appreciated. All first-time comments are moderated. Please read the commenting rules before commenting.