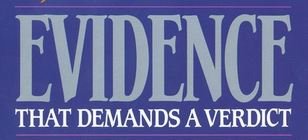 Sometimes, atheists and agnostics forget how they got to where they are today. We pride ourselves on being evidence-based skeptics, seekers of truth wherever it may be found. We are conversant in all things atheist. We have read numerous books, magazines, and blog posts. We have watched more YouTube videos than we care to admit.
We investigated the claims of the religion we once held dear. We re-studied and reinterpreted the Bible. We read Dr. Bart Ehrman, the 21st-century prophet to the godless. We now know how errant and man-made the Bible really is. We are (mostly) rational and logical, no longer in bondage to a mystical, mythical religion. We are free to be whomever and whatever we want to be.
But, here's the problem: many atheists and agnostics forget that what they are now is not what they once were. They forget how their journey out of Christianity began. They forget how fearful they were when they first considered the God question. They forget the nights where sleep eluded them as they wrestled with sincerely held beliefs about God, salvation, Jesus, heaven, hell, and eternity. Have I really been living a lie all these years? we asked in the stillness of the night.
The journey out of Christianity rarely begins with evidence. Seldom does a person decide to leave Christianity on an evidentiary basis, especially those of us who were Christians for many years. While we NOW see clearly the falseness of Christianity, I doubt our vision was so clear when we first dared to consider the truthfulness of our beliefs.
Most often, the journey out of Christianity begins with our emotions. I am often accused of being angry and bitter, and, quite frankly, at some point along my journey out of Christianity, I am sure I was. How could it be otherwise?
Leaving Christianity is no small matter. Leaving the religion of your parents is not easy. Leaving the religion that gave you peace, comfort, hope, security, meaning, and purpose is a decision laden with emotional baggage. We must be willing to admit this lest we lose authenticity. We must account for everything that brought us to where we are now. To leave anything out paints an incomplete picture of our lives.
My journey out of Christianity likely began when I became a disaffected, disillusioned Christian and pastor. I was tired of the meaningless and passivity I saw everywhere I looked. Nothing mattered. In the rare occasions when I saw committed, serious Christianity, I also saw arrogance, hatred, and pride. I saw a divisive, sectarian spirit that bore no resemblance to the Jesus of the Bible. (I later learned from my studies that Jesus was far from perfect too.)
I was worn out from long hours pastoring churches that never paid well. I was tired of all the moving. The pettiness in every church I ever pastored sickened me. Struggles with church power brokers left me wounded. I was hurt by hateful and mean-spirited church leaders and fellow pastors.
When I stopped pastoring churches it was a relief. Sleeping in on Sunday morning — what a joy unspeakable and full of glory! The stress level in our home and marriage went down dramatically. What a difference godlessness made!
I realize I just gave my critics a boatload of ammunition to use against me. I will now be accused of leaving Christianity for emotional reasons. I was angry, bitter, and hurt. I was tired and worn out. I was poorly paid, in the ministry for the money. Here's what my critics don't understand: while these things played a part in the first step I took out of Christianity, they were not the last steps I took. What may have had an emotional beginning didn't have an emotional ending.
As my emotions abated, the evidence took over. As I read and studied, I came to the conclusion that the central claims of Christianity were false. My studies led to me conclude that the Bible is not a divine book, that it is a fallible, man-made, errant text written by (mostly)unknown authors centuries ago. While it "may" offer some valuable insights, it should not be considered a divine road map for life, a blueprint for living. Many of its teachings are immoral. It is a book that's been used to prop up violent governments, enslave people, and its pages are soaked in the blood of innocents. I view the Bible like a morsel of edible food in a garbage can filled with rotting offal. I am no longer willing to dig through the rotting garbage just to find a morsel to eat.
What took root in disaffection soon became a search for truth. This forced me to re-investigate everything I once believed was true. I had to reevaluate my moral and ethical beliefs. My entire worldview was being challenged. At times, I was fearful. What if I am wrong? What if God really exists? I wrestled with Pascal's Wager long before I ever knew what it was.
I am sympathetic towards atheists and agnostics who hide the emotional aspect of their journey. They don't want to have to deal with constant questions about motives. They acknowledge the emotional component of their journey, as I did, but emotions were not the primary or deciding factor. When every factor is considered, it was the evidence that led them from God to godlessness.
I think admitting that emotions played a vital part in our deconversion will be extremely helpful to people considering leaving Christianity. We need to think about those who come after us. They need to know it is normal to experience a broad range of emotions such as anger, fear, hatred, and bitterness as they consider whether to abandon Christianity. What we should not spend our time on is worrying about what closed-minded, meanspirited Evangelical zealots think.
Be careful, dear Christian, before charging me or other members of the godless fraternity with leaving Christianity for emotional reasons. That street runs both ways. Did you become a Christian solely for intellectual reasons? Was it the evidence alone that caused you to embrace Christianity? I already know the answer to these questions. Over the years, I have watched hundreds and hundreds — 600 in one church — of people profess faith in Jesus Christ. In every instance, emotions played a part in the conversion process. In fact, decisions to profess faith in Jesus Christ without emotion are considered suspect. Becoming a Christian is the single biggest decision a person will ever make in his or her life, just like the decision a Christian makes to deconvert. How can such a dramatic decision NOT elicit a deep emotional response from us?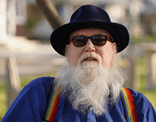 Bruce Gerencser, 65, lives in rural Northwest Ohio with his wife of 44 years. He and his wife have six grown children and thirteen grandchildren. Bruce pastored Evangelical churches for twenty-five years in Ohio, Texas, and Michigan. Bruce left the ministry in 2005, and in 2008 he left Christianity. Bruce is now a humanist and an atheist.
Connect with me on social media:
You can email Bruce via the Contact Form.
Your comments are welcome and appreciated. All first-time comments are moderated. Please read the commenting rules before commenting.