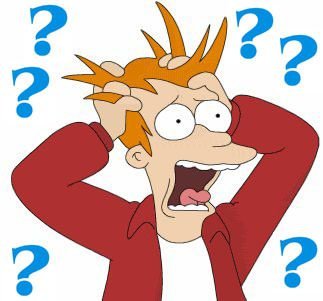 Jack who blogs at Atheist Revolution, recently asked the following question:
If I had to vote for one of two hypothetical candidates, would I be more likely to vote for a liberal Christian or a conservative atheist?
The liberal Christian would almost certainly be a better fit with my stance on most political issues than the conservative atheist. That would be a compelling reason to select them. But of course, the conservative atheist would not be a victim of the sort of superstition afflicting the liberal Christian. That would be appealing, especially considering how rare this is. So who would I choose if I had to pick one?

My answer to this question reveals something about my priorities. Were I to say that I'd pick the conservative atheist, it might mean that atheism was more important to me than most political issues. And picking the liberal Christian might mean that atheism was a lesser priority for me than these political issues. I suppose there could be other explanations for these decisions that wouldn't necessarily support either of these interpretations.

So which candidate would I pick? I'd pick the liberal Christian. It might not be an easy decision, especially if this was someone who seemed to be actively promoting Christianity during the campaign. But I think I'd be much more likely to pick the liberal Christian because I'd be a lot more interested in how the person would govern than what they believed about gods.
I'm with Jack on this one. As a liberal/progressive/socialist/pacifist, I am always going to vote for the liberal or progressive candidate. Currently, I am a registered Democrat, having voted for Democratic candidates since 2000. From 1976 to 2000 I always voted Republican, except in 1976 when I voted for born-again Democrat Jimmy Carter.
These days, I am what I call a disaffected Democrat. It remains to be seen how I will vote in 2022 and 2024 — if I am still alive, that is. If I am dead, I will leave it to Polly to cast my vote. 🙂 I am somewhat of a reactionary voter. I voted for Hillary Clinton in 2016 and Joe Biden in 2020 for one simple reason: they weren't Donald Trump. Neither were my first, second, or third choice. I voted both times in the primary election for Bernie Sanders.
I am a dues-paying member of the Democratic Socialists of America. It is with this group my affections lie. That said, I am a pragmatist. Until we overthrow our broken, dysfunctional two-party system, there's no chance we will elect a socialist. (And no, neither Joe Biden nor Barack Obama is a socialist. If you say they are, you are a fucking idiot who has zero understanding of socialism.)
How would you answer the question posed by Jack? Please leave your answer in the comment section.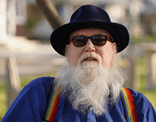 Bruce Gerencser, 65, lives in rural Northwest Ohio with his wife of 44 years. He and his wife have six grown children and thirteen grandchildren. Bruce pastored Evangelical churches for twenty-five years in Ohio, Texas, and Michigan. Bruce left the ministry in 2005, and in 2008 he left Christianity. Bruce is now a humanist and an atheist.
Connect with me on social media:
You can email Bruce via the Contact Form.
Your comments are welcome and appreciated. All first-time comments are moderated. Please read the commenting rules before commenting.