The Black Collar Crime Series relies on public news stories and publicly available information for its content. If any incorrect information is found, please contact Bruce Gerencser. Nothing in this post should be construed as an accusation of guilt. Those accused of crimes are innocent until proven guilty.
In 2017, Lee Wiegand, pastor of First Baptist Church in Canby, Oregon, was charged with sexually abusing a minor.
KOIN-6 reported at the time:
A Canby pastor is out of jail on bail after being arrested on charges of sex abuse involving a minor.

Lee Philip Wiegand is charged with 9 counts of 2nd-degree sex abuse for alleged crimes that happened in 2011-2012 involving a minor that he knew, according to Canby police.

Police said Wiegand was a pastor at First Baptist Church, which is affiliated with a school, but the alleged sex abuse is not related to the church or school.
In July 2018. Wiegand pleaded guilty to four of the original nine counts of sexual abuse as the result of a plea agreement. He was sentenced to 30 days in jail. That's right . . . 30 days in jail. Wiegand should have served real jail time for his crimes, especially after it became clear that he likely abused several girls.
On July 3, 2018, six years after the abuse of a minor female, Judge Michael Wetzel found Lee Wiegand guilty of four counts of sexual abuse in the second degree and dismissed the other five counts as agreed upon by District Attorney Scott Healy and Wiegand's attorney Michael Clancy. Per the indictment, two of the counts were for sexual intercourse and the other two were for differing methods of sexual intercourse.

"This was a significantly negotiated case," Healy said at the hearing.

Each of the counts carry a maximum penalty of five years' incarceration, according to Wetzel, but Wiegand was sentenced to 30 days in jail and 36 months of formal probation, during which he must complete a sexual abuse package. The package dictates that Wiegand must not have contact with the victim or with any persons under the age of 18, he must complete sexual abuse treatment and register as a sex offender.

….

"He can't be a part of working with children in any capacity—Boy Scouts, Girl Scouts, at the zoo, things like that," Healy said. "It includes Sunday School, your honor, too. I realize the defendant has been involved in the church significantly in his life, but I don't think church is going to be part of his life anymore because there are kids there at the church, so certainly the probation officer will have conversations with him about that."

The agreement comes after Wiegand received a psychosexual evaluation, deeming him "amenable to treatment."

Following sentencing, Healy commented on the penalty.

"He is going to be now a convicted sex offender for the rest of his life, with four Class C felonies on his record that can never be expunged and, as a registered sex offender, his life will significantly change from this point forward," Healy said. "If he does not do exactly what the probation officer asks throughout his three-year formal probation, certainly the probation can be extended. But if he violates for some reason, and his probation is revoked, he has as much as 86 months in prison hanging over his head…So, hopefully that will be a significant incentive for him to engage in offense-free behavior in the community once he is out of jail."

During the hearing, Healy outlined the details of the abuse that occurred between January 2012 and June 2012 when the victim was 17 years old and Wiegand was 57-58 years old.

During her senior year, the victim was staying at Wiegand's home and attending the small Christian school where Wiegand was the principal. Wiegand's wife had just passed away and he was caring for his child, who has mental health issues. The victim had also recently lost a grandparent, so the relationship grew out of the two comforting one another.

"The victim described how touching started out as kind of just long hugs between the defendant and she," Healy said, "and then fist bumps, to kind of holding hands and touching thighs, to then ultimately laying on top of her bed, to getting under the covers and then to full-blown sexual intercourse."

The victim, who moved to Florida for college after her senior year, revealed in a statement to the court via phone that she remained quiet about the abuse because Wiegand had told her to not to tell.

"I spent my senior year being convinced that a sexual relationship with my principal and pastor, who I was living with as a boarding student, was a good thing," the victim said. "Rather than finishing high school with great memories as I prepared to go to school in Florida, my senior year ended up being full of terrible memories that haunted me as I was manipulated and lied to by the defendant.

"I spent the last few months of my senior year having the defendant tell me, 'Don't tell anyone. They won't understand our relationship,'" the victim continued. "I was told over and over again in words and in actions that this relationship was a good thing, but I was always told to not talk about it. As I graduated and moved on with my life and tried to adjust into my new normal, in the back of my head, all I could hear was the defendant saying, 'Don't tell anyone. They won't understand.'"

….

Then in 2015, after Wiegand had remarried, he came to visit the victim when she was in the hospital; he sat on the end of her bed and put his hand on her foot, and that's when she began to see how much his abuse had impacted her.

"That single touch flooded my mind with all of the traumatizing memories from my senior year of high school," the victim said in her statement. "I felt so violated by that one single touch because it carried such a powerful reminder of what happened."

Around that time, she told Bob Yoder that Wiegand had done things that made him unfit for the pulpit, but didn't disclose any details.

Then in 2017, when Wiegand was accused by a separate victim, Yoder put two and two together, and he called the victim.

….

Healy told the court that he continued to pursue the case because he received letters from the community indicating that Wiegand was controlling, "handsy" with other members of the church and emotionally abusive. He also found that there may be a third victim of abuse occurring in the late 1980s to early 1990s. He said his detective has not been able to locate the victim in this case.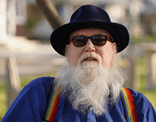 Bruce Gerencser, 65, lives in rural Northwest Ohio with his wife of 44 years. He and his wife have six grown children and thirteen grandchildren. Bruce pastored Evangelical churches for twenty-five years in Ohio, Texas, and Michigan. Bruce left the ministry in 2005, and in 2008 he left Christianity. Bruce is now a humanist and an atheist.
Connect with me on social media:
You can email Bruce via the Contact Form.
Your comments are welcome and appreciated. All first-time comments are moderated. Please read the commenting rules before commenting.