Four administrators and a coach at Midland Christian School in Midland, Texas, stand accused of failing to report the sexual assault of a student.
Four top administrators and a coach at one of Texas' largest Christian K-12 schools have been arrested on charges they tried to hide a student's alleged sexual assault from police.

The arrests are in connection with an alleged hazing incident in January at the 1,200-student Midland Christian School in Midland, Texas. The school is associated with Churches of Christ.

Charged with failure to report with intent to conceal neglect or abuse are Midland's superintendent, principal, vice principal, athletic director and head baseball coach.

All have since bonded out of the Midland County Detention Center, local media reported. Police also arrested an unidentified minor.

The probable cause affidavit for Superintendent Jared Lee's arrest states Midland police were told Jan. 28 that a student may have been sexually assaulted at the school after baseball practice on Jan. 20.

The alleged victim told police he was attacked with a baseball bat in the locker room in what was described as a "freshman initiation day." At one point, the boy told police, he was flipped over onto his back and sexually assaulted with the bat, according to the affidavit.

Dana Ellis, principal of Midland Christian's secondary school, told police the school learned about the assault the next day, the affidavit indicates. She told police that Superintendent Lee asked Athletic Director Greg McClendon and Vice Principal Matt Counts to investigate instead of calling law enforcement.

When police asked for the school's documentation about the assault, Lee refused to provide it or answer questions, according to the police affidavit. Police allege that Lee and the other four — Ellis, McClendon, Counts and head baseball coach Barry Russell — "have continually attempted to conceal the incident or abuse from authorities."

Police got a search warrant for documentation but found none, aside from some "notes" from McClendon and Counts, the affidavit indicates. Police also detailed several alleged failures of the school administration, including lack of forensic interviews or a rape kit.

Police also obtained emails between the five accused making it "very clear that a sexual assault had occurred, and the school had a duty to report," according to the affidavit. Yet "several of the administrators refused to report the incident as shown in emails."

….

Lee, a Midland Christian alum, has been the school's superintendent since his father retired from the post in 2017. He has held several other positions there and was previously high school principal at Brentwood Christian School in Austin, Texas.

Ellis and Counts also graduated from Midland Christian and have been on staff for several years, according to the school's website. McClendon has been at the school for more than 20 years.

Russell, who coached the Midland public high school team to the playoffs for 20 straight seasons, was hired as Midland Christian's head baseball coach last summer.
When are Evangelical schools and churches going to learn that it is not their duty or responsibility to investigate sexual assault claims? Such investigations are the purview of law enforcement. Schools and churches have one obligation: report all accusations of sexual assault. End of discussion.
Midland's statement of faith states:
WE BELIEVE that marriage is a permanent, exclusive, comprehensive, and conjugal "one flesh" union of one man and one woman, intrinsically ordered to procreation and biological family, and in furtherance of the moral, spiritual, and public good of binding father, mother and child. Genesis 1:27-28, Genesis 2:18-24, Matthew 19:4-9, Mark 10:5-9, Ephesians 5:31-33
WE BELIEVE that sexual acts outside of marriage are prohibited as sinful, including without limitation, adultery, fornication, incest, zoophilia, pornography, prostitution, masturbation, voyeurism, pedophilia, exhibitionism, sodomy, polygamy, polyamory, sologamy, or same-sex acts. Exodus 20:14, Leviticus 18:7-23, Leviticus 20:10-21, Deuteronomy 5:18, Matthew 15:19, Matthew 5:27-28, Romans 1:26-27, I Corinthians 6:9-13, I Thessalonians 4:3, Hebrews 13:4, Galations 5:19, Ephesians 4:17-19, Colossians 3:5
Evidently, sexual assault is not on the prohibited "sin" list.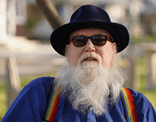 Bruce Gerencser, 65, lives in rural Northwest Ohio with his wife of 44 years. He and his wife have six grown children and thirteen grandchildren. Bruce pastored Evangelical churches for twenty-five years in Ohio, Texas, and Michigan. Bruce left the ministry in 2005, and in 2008 he left Christianity. Bruce is now a humanist and an atheist.
Connect with me on social media:
You can email Bruce via the Contact Form.
Your comments are welcome and appreciated. All first-time comments are moderated. Please read the commenting rules before commenting.