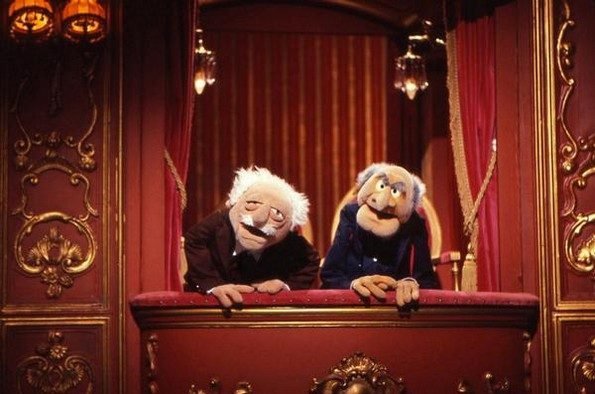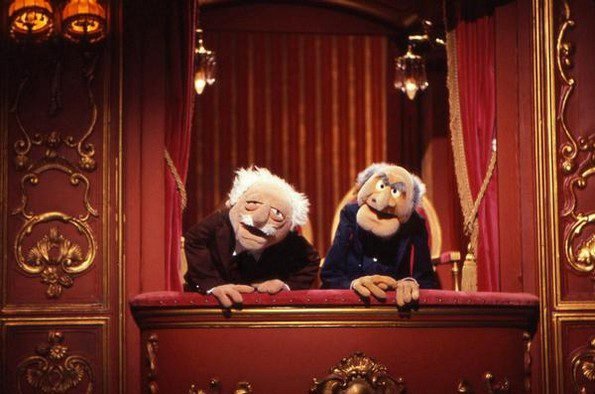 Today, a reader by the name of Chris left the following comment on the post titled The Bible Says Our Good Works Are as Filthy Rags. My response is indented and italicized.
"Evangelicals believe that humans, Christian or not, are incapable of good works; that all goodness comes from the Christian God; that works apart from God that "seem" good are actually done for the wrong motivations and reasons."
I don't know what "Evangelicals" believe, but this is wrong according to the Word of God.
Prooftexting deleted.
What Chris mean is this: according to my personal interpretation of the Protestant Christian Bible, this is wrong. There's no such thing as a "right" interpretation. Every sect, every pastor, every Christian thinks their beliefs are right. That's why I believe everyone is right. There's no wrong interpretation of the Bible. Every sect, pastor, and Christian defends their beliefs by appealing to the Bible. How, then, do we know who is right and who is wrong?

Christians have been arguing with each other for 2,000 years. Jesus was barely dead before Paul, Peter, and James got into arguments over what constituted salvation. Who's right? How could we possibly know?

The Bible is a hopelessly contradictory and confusing collection of books. Countless books have been written over the centuries attempting to defend this or that theological belief. Yet, there are thousands of Christian sects, each believing they hold to the "faith once delivered to the saints." Calvinists vs. Arminians. Charismatics vs. Oneness Pentecostals. Baptists vs. Church of Christ. Over the years, I have been told by countless Christians that I am saved, I am lost, I am saved, I am lost . . . Each Christian thinks they have it figured out. Me? I'm content to pop some popcorn, grab a comfy seat, and settle in to watch the bloody internecine wars Christians are fond of fighting. The world will know we are Christians by our love, the Bible says. How is that working out?
The point that much of Christianity get wrong is that they view "salvation" as a one off thing that happens at the declaration of faith, and run from works, calling it "works based salvation" or "legalism". No, we are supposed to have works – we are supposed to do good. But we should do those works out of love, not because we believe the works themselves make us righteous. We are told to walk as Jesus walked – and Jesus did many works. Paul is also an example to us, and who worked harder than he?
Again, Chris says much of Christianity is "wrong." What is the basis for his assertion? His personal interpretations of the Bible — his personal opinion. There's no such thing as absolute truth, authoritative truth. Virtually every verse in the Bible can be interpreted, explained, twisted, or contorted to fit a peculiar theological belief.

I don't think Chris read any of my autobiographical material. Had he done so, he would have learned that my views of salvation and works evolved over the twenty-five years I was in the ministry. I was a Christian throughout, but I had various beliefs about salvation and the part good works played in the lives of believers. I can defend every position from the Bible. That's why the Bible is such a wonderful book. You can easily make it say anything, and regardless of your beliefs, someone, somewhere is going to shout AMEN PREACHER! Keep preaching the Word!
The Bible talks against self righteousness – thinking that you're a good person because you've done some good things. Your good works don't cross out your evil – you don't get to murder people because you've made charitable donations and fed homeless people.
Well, I am an atheist, so I don't care what the Bible is for or against. Generally, I think humans are good people. I reject the Christian concept of "sin," a tool used to cause fear and guilt so "sinners" will seek out a remedy for their "sin" through the church. Sin is the problem, salvation through Jesus is the solution, preachers say. I reject this construct out of hand.

Humans do good and bad things. As an atheist and a humanist, my goal is to be a good person: to love and help my wife, children, grandchildren, friends, neighbors, and fellow humans. Do I fail? Sure. I can be self-centered, self-indulgent, and self-righteous. When I recognize that I have failed, I try to make things right and, if possible, make restitution.

As far as I know, I have never knowingly (on purpose) been "evil." I can look at my past life as an Evangelical pastor and conclude that some of my beliefs were evil, that they caused material harm to my family and the people I pastored. My only defense is that I did so ignorantly, that I was a product of tribal influences and indoctrination. I have spent the past fifteen years trying to atone for my ignorance. While it would be easy for me to say: Bruce, give yourself a break, you didn't know any better, I think it is important for me to give an honest accounting of my life — past and present. My counselor told me today that I have great self-awareness, sometimes to a fault. My counselor before this one told me on several occasions, "Bruce, you are not as bad a person as you think you are." I know he is right, but I look at what I preached and how I treated others, all in the name of God and according to the teachings of the inspired, inerrant, infallible Word of God. I see myself as a victim and victimizer.
Salvation by grace, through faith, takes away our need to work for salvation – as if there's a minimum number of good things you have to do to get to heaven, or as if you have a balance sheet that needs to be in the positive at the point of death.
Again, I could easily use the Bible to refute everything Chris says. For example, Matthew 25 clearly teaches that entrance into the eternal Kingdom of God is conditioned on good works. James makes the same claim when he says that faith without works is dead, and John says that anyone who sins is of the Devil, implying that good works are essential to salvation. In fact, I argue that without good works no one is saved; that the Mennonites and the Amish are likely closer to what the Bible teaches about salvation and good works.

I agree with Chris that the Evangelical notion of decisional regeneration — that of agreeing to a set of theological propositions and praying a one-off prayer makes one a Christian — is ludicrous and contrary to the picture of Jesus and his teachings and the early church found in the Bible.

From my perspective, all that matters is how we live, how we treat others. The goal should be well-being and reducing/eliminating harm (not only for humans, but other animals, and our planet).
"Is it any wonder so many Evangelicals are downright discouraged and depressed? Being told over and over that one is a worthless piece of shit and that one's life is n-o-t-h-i-n-g without Jesus is sure to ruin any thoughts of self-esteem. Pastors frequently remind congregants that the Bible commands them to deny self, to take up their crosses and follow Jesus."
Sounds like you went to a terrible church, and that the pastors were shitty people who wanted a passive flock to rule over. God loves you and gives you peace.
Romans 14 (KJV)
17 For the kingdom of God is not meat and drink; but righteousness, and peace, and joy in the Holy Ghost.
I was an Evangelical pastor for twenty-five years, so I was the "shitty" pastor, pastoring terrible churches. 🙂 Theological beliefs have consequences. What does the Bible say about humans? Is there anything in the Bible that remotely promotes self-worth? Of course not. The Bible says we are vile, evil sinners, haters of God. Salvation doesn't turn us into good people. We have no righteousness of our own. We are righteous only because and through the person and work of Jesus. The Bible says we can't do anything without Jesus, even breathe or move. So, according to the Bible, none of us are good people, even after we are saved.

Discouragement and depression are common among Christians. For all their talk about God loving them and God giving them peace (after all, the Holy Spirit), Christians have the same struggles as the unwashed, uncircumcised Philistines of the world. The bottom line is this: Christians are human, no different from anyone else.
Don't throw away God because the "Christian" religion is awful. You can have a personal relationship with God by His Word. I don't go to church, and I don't like "Christianity" – but Jesus is the way, the truth and the life.
Chris wants to claim the Christian moniker, but doesn't go to church and doesn't like "Christianity" — meaning Christian belief systems other than his. Christianity and the Bible are inseparably linked. The church gave us the Bible. I can't envision someone being a Christian in a meaningful sense without the church. The Bible says that Christians should not forsake assembling together. It is through the church that believers have community and instruction in the teachings of the Bible. I was fond of saying as a pastor, "there are no lone rangers in the Bible." Christians are meant to congregate together (and, as an atheist, I miss the sense of community I had as a believer).

That said, I understand Chris's frustration with Christianity at large. Many of the readers of this blog, myself included, were what I call disaffected Christians. Our paths away from Christianity began when we looked at the church (collectively) and said to ourselves that there's something wrong here. For me, my journey didn't end there. The reason that I am an atheist today is that I came to the conclusion that the central claims of Christianity are not true. If I were to blame someone or something for my deconversion, it wouldn't be the church. All told, I was a happy pastor who pastored wonderful people. Polly and I had a good life in the ministry. The blame, then, rests solely on the Bible and the claims Christians make from its words. Why am I an atheist? The Bible. And my secret desire to live a debauched, licentious life. 🙂 Bring on the whores, booze, and coke. Praise Satan! 🙂
Saved by Reason,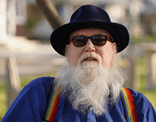 Bruce Gerencser, 65, lives in rural Northwest Ohio with his wife of 44 years. He and his wife have six grown children and thirteen grandchildren. Bruce pastored Evangelical churches for twenty-five years in Ohio, Texas, and Michigan. Bruce left the ministry in 2005, and in 2008 he left Christianity. Bruce is now a humanist and an atheist.
Connect with me on social media:
You can email Bruce via the Contact Form.
Your comments are welcome and appreciated. All first-time comments are moderated. Please read the commenting rules before commenting.