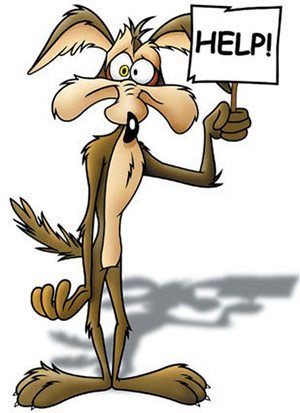 Today, I received an email from a regular reader and supporter of this blog who is a Christian-turned-atheist. This person detailed how his deconversion made his relationship with his Christian wife stressful and difficult for a time. Over time she mellowed out and their relationship, for the most part, has been rock solid.
Recently, this man's wife said she was thinking about going to church for Easter and got upset when he said he said he wasn't interested in going. This reader is looking for advice on how to talk to his wife about this issue. His reasons for not wanting to go to church are simple and heartfelt: he finds going to church stressful, much like a victim returning to the scene of their abuse. I suspect that many of us have had similar experiences.
Even the best of marriages is a complex, often contradictory blending of wants, needs, and desires. It is evident that this reader's wife finds some sort of value and meaning in going to church. Or maybe she's looking to reconnect with an experience or feeling she once had. Many Evangelicals-turned-atheists have similar feelings. I know I do. Church, for me, as a whole, was a good experience. I had a lot of awesome experiences among the "people of God." There are times I have wistful thoughts over the past. Hearing hymns and gospel songs will often elicit deep feelings in me. How could it be otherwise? I spent fifty years in the Christian church. These experiences made a deep, lasting impression on me. Does this mean that I secretly long to return to the church? Of course not. Evidence led me away from God/Jesus/Bible/Christianity/Church and only evidence will lead me back.
As a married couple, Polly and I had different church experiences. I was largely loved, respected, and lauded. Polly, on the other hand, was largely ignored and treated as an appendage to her preacher husband; a gopher, secretary, teacher, janitor, piano player, and nursery worker. I miss preaching and teaching, being the center of attention and the hub around which the wheel turned. I am giving a speech for a humanist group in Toledo later this month, and I have several interviews booked for April and May. I look forward to these opportunities to share my story and to "preach" the atheist/humanist gospel.
Polly and I had very different experiences in the church, yet we are both atheists today. While I don't mind listening to preaching podcasts or gospel music from time to time, I respect that Polly despises these things and doesn't want me to play them in her presence. Both of us listen to the podcast for the IFB church Polly's mom attends, but only because Mom lies to us, so this is the only way we can find out what's going on with her and our extended family. Outside of that, Polly prefers I keep my "religion" to myself and I graciously comply. Why? Because I love her, and my relationship with her is far more important than anything I do. If my writing for this site got in the way of our relationship, I would shutter it tomorrow.
I suspect the reader deeply cares for and loves his spouse. He wants to have a happy, peaceful relationship with her. I suspect she wants the same for him. The problem is that the wife wants something from him that he finds personally and morally repugnant. Should he ignore his own feelings? The short answer is no.
I am a big proponent of personal autonomy. Each of us has the right to own our own space, to walk our own journey, regardless of what other people think (including our spouses and families). Of course, living this way risks causing fractures in our relationships. That's why many atheists go to church for the sake of their spouses. I can't imagine doing so, but I do appreciate people who are willing to do so for the sake of their families.
My advice to this reader is straightforward: sit down with your wife and have a non-threatening conversation with her. Not an argument, not a debate, a real heartfelt, honest conversation. I'd explain why you can't go to church; the visceral feelings you have even thinking about walking through the doors of a church. Will this bring understanding and resolve the conflict? Maybe, maybe not. What this does do is let his spouse know the score. This is very important. Nothing worse than marital conflict when all the facts are not on the table.
Marriage is filled with risk. Our choices materially affect our spouses. That's why "mixed" marriages are so challenging. Unfortunately, many of them end up in divorce. Unable to bridge the Christian-atheist divide, their marriages fail. A number of the readers of this blog know firsthand the emotional toll of being in a "mixed" marriage. Perhaps some of them will share their experiences in the comment section.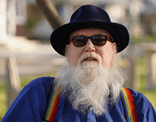 Bruce Gerencser, 65, lives in rural Northwest Ohio with his wife of 44 years. He and his wife have six grown children and thirteen grandchildren. Bruce pastored Evangelical churches for twenty-five years in Ohio, Texas, and Michigan. Bruce left the ministry in 2005, and in 2008 he left Christianity. Bruce is now a humanist and an atheist.
Connect with me on social media:
You can email Bruce via the Contact Form.
Your comments are welcome and appreciated. All first-time comments are moderated. Please read the commenting rules before commenting.